Kamil Chatila-Amos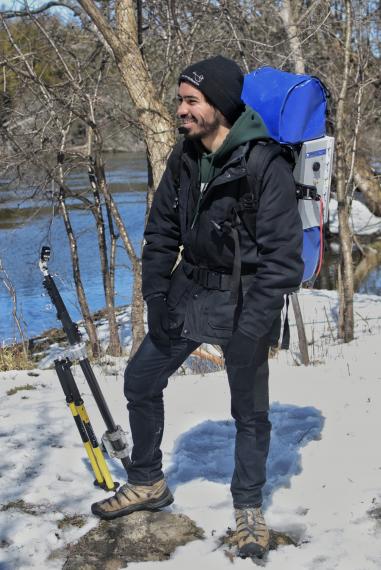 As a part of the Adamowicz and Hanner labs, I'm currently investigating the ecology of sub-Arctic Trichoptera and if their habitat choices are influenced by their respective phylogenies. Furthermore, we're testing the potential of local environmental DNA-based methods at detecting species of interest for biomonitoring within this novel ecosystem.
After completing my bachelors at McGill University's Macdonald campus I had the pleasure to work on Bylot Island through Laval University and fell in love with the Canadian Arctic. Here at Guelph I get to do my field work in Churchill, Manitoba, a place better known for its polar bears and auroras than its rich history of entomological research. Nonetheless, it's an absolute delight to work alongside the Churchill researchers on projects that could increase the autonomy and thus the sovereignty of the North. 
Outside of my thesis work I hold a seat on the Arctic Student Association executive committee and work with Ontario soy producers to develop innovative vegan cheeses. On the weekends I enjoy picking mushrooms, looking at birds, climbing and cooking delicious meals!
BSc - McGill University, 2016