LA Alumni 2020 Newsletter
Contents
---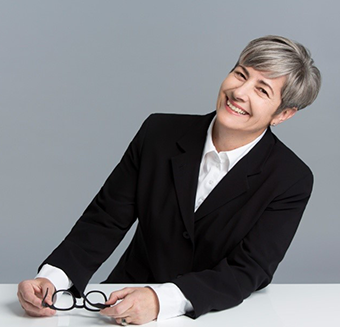 Hidden by world events, spring is emerging as well as new graduates from the Landscape Architecture program. As I reflect on the last few months, so much can change in a short time. First and foremost, we send supportive and healing thoughts and prayers to you and yours during this unprecedented time in world history.
Our newsletter reaches out to you, our alumni, to celebrate our first graduates of many years ago, welcome new graduates and share an update on our recent efforts. Our appreciation and gratitude go to the ongoing support of the University including the OAC Dean's office, SEDRD and Alumni affairs and Development. We welcome new volunteer Elizabeth Birks, MLA '18 to our Board. Further thanks to the alumni of '69 who dusted off their photos from early days – they are a hoot! (Dusted off because they are truly printed photos – a blast from the past!). If you have a class photo and/or story to share, please send as we will continue to create an archive and plant seeds for future articles.
Sending you and yours healing thoughts on a beautiful spring day,
Virginia Burt, BLA '85, FCSLA, FASLA
President, Landscape Architecture Alumni Association
---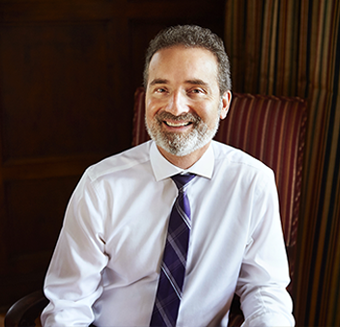 I want to acknowledge the board members of the Landscape Architecture Alumni Association for their continued focus on celebrating the history of LA at U of G, recognizing the accomplishments of our LA grads, and supporting our LA students.
It has been a pleasure getting to know many of the board members over the last few years, and I am always enthused by their passion and dedication. Landscape architects are problem solvers, designers and innovators; bringing together a group of them results in a room filled with excitement and ideas! I have especially enjoyed exploring their ideas for the future of LA at U of G, which we are incorporating into OAC's Master Space Plan that is currently in development to support the future needs of our community.
Along with all U of G leaders, I have been immersed in COVID-19 response and planning the past few months; stopping for a moment to reflect on the passion and commitment of our LA alumni is a nice reprieve.
Hopefully this newsletter, created by your alumni peers, provides you a bit mental reprieve as well. I was looking forward to connecting with many of you at the OALA conference; until we can connect in person, I hope you and your families are doing as well as can be expected.
Rene Van Acker, OAC '89
Dean, Ontario Agricultural College | University of Guelph
---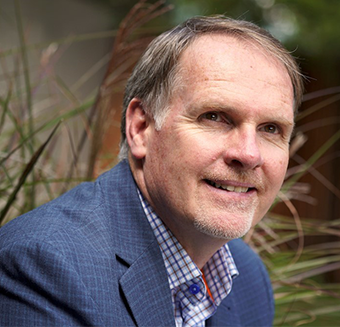 Greetings, in 2020, we remark on the "beginnings" and the important and tremendous milestones honouring a community-driven design education in landscape architecture at Guelph. Many don't realize that landscape architectural education within Canada originated at the University of Guelph; milestones don't come without effort.
Landscape Architecture at Guelph continues to be "at capacity" boasting a student body of 305 (BLA + MLA); tremendously diverse in both background and aspiration, and representative of practically every interest and cause imaginable. Mentioned on many occasions, Guelph's landscape architecture alumni surpass 1700, and in part, continues to provide great service in awareness of the profession. Demand for our two programs remain robust seeing 495 applicants for our 65 BLA seats and 96 applicants for our 18 MLA seats. Professors Martin Holland and Rob Corry respectively continue to coordinate these busy and productive programs, seeking the very best in talent and outcomes.
Since the inaugural issue of the LA Alumni News, we have been very fortunate to include Steven Clarke, BCSLA, CSLA, ASLA, as assistant professor to our team. A licensed landscape architect in British Columbia, Steven has focused on the development of regenerative and resilient communities through collaborative research, design, and action. He served as the award-winning Director of the UNLV Downtown Design Center in Las Vegas for 5 years prior to joining us in Guelph and is a graduate of the Environmental Design and Landscape Architecture programs at the University of Manitoba, holding both a Bachelor of Environmental Design and a Master of Landscape Architecture.
The School continues to invest on several fronts including a new Digital Media Lab (a repositioning of our computer facilities) through the efforts of Dr. Nadia Amoroso; a significant refurbishing of the BLA and MLA studios commencing in May; and heightened involvement with the Centre for Canadian Landscape Architecture Archives | Library; student participation continues to increase in professional events, networking opportunities, interdisciplinary competitions and outreach/experiential learning in general. The continued efforts (and successes) of Guelph's LA community is something we all share, should be proud of, and nurture.
Landscape architecture at Guelph continues to have a very strong presence at the university, in many communities and in our profession. We are very proud to continue this involvement and the programs continually seek new avenues for engagement with the profession and our alumni. Please feel free to connect with us anytime.
Sean Kelly, BLA '89, OALA, CSLA, ASLA
Director and Professor, School of Environmental Design and Rural Development
University of Guelph
---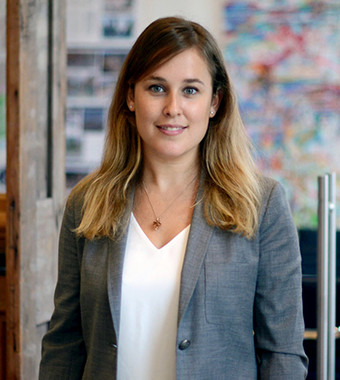 Elizabeth Birks is a Project Coordinator at NAK Design Strategies and has been with the company since 2017.
Before joining NAK, Elizabeth studied at the University of Guelph where she received her Master of Landscape Architecture degree. Her love of nature, design and sustainability led her to write her master's thesis on Toronto's Ravine Network and overcoming stigma through design. In her last year, Elizabeth was elected as President of the OAC Graduate Student Council.
Prior to pursuing her masters, she received her Honours Bachelor of Arts degree from the University of Toronto, majoring in Environmental Studies and minors in both Art History and Environmental Geography. She has been a member of the OALA Social Committee since May 2016 and regularly volunteers at the Evergreen Brick Works as a Don River Valley Park Advocate.
Elizabeth was recently acclaimed to the LAAA Board of Directors and replaces Rob Wright who is presently on sabbatical from the University of Toronto. The Board recognizes Liz's commitment to the profession and looks forward to her future contribution to the Alumni association.
Elizabeth '18 joins the Board which is comprised of Virginia Burt '85, President, Allan Ross '69, Vice-President and directors James MacGregor '70, Linda Irvine '78, Paul Brydges '94, Karl Stensson '73, Dave Wright '96, Sarah Culp '06, Rob Norman '77 and Ron McCarthy '70. Sean Kelly, Shannon Fawns, Karen Landman and Dean Rene Van Acker are academic members representing the University.
---
This year marks the 50th anniversary of what has turned out to be the most successful landscape architecture students' conference ever developed. The 2020 conference was to be held at Cornell University; however, the organizers have smartly created a virtual conference in 2021due to COVID-19.
The idea was originally launched in 1969 following the participation of several Guelph students at the annual CSLA conference in Ottawa. On their return, they started to discuss how it would be appropriate for landscape architecture students to hold their own conference particularly to discuss student related issues including education and curriculum, job opportunities and in particular to know more about the structure and content of other programs in North America. The idea for this conference was the brainchild of three members of the class of '70, namely JAMES MACGREGOR, TOM SPARLING and DOUG FERGUSON as well as a few other interested participants who wished to learn about the landscape architecture training that was offered in other schools.
In order to generate interest, support and feedback for the conference, three students from LA '70 including JAMES MACGREGOR, TED BAKER and AL REGEHR, solicited support from several landscape architectural firms in Toronto and in early January 1970 headed south to visit other schools including University of New York (Syracuse), Harvard, University of Pennsylvania, Penn State, University of North Carolina, Ball State, University of Michigan and Michigan State. On their return, the planning began in earnest and following the initial announcement of the conference, more than 100 registrants from the US solidified the commitment, particularly of the School administration for the support of the student gathering.
In James' own words:
"The program originally started with Ted Baker, Al Regehr and I doing a tour down through the US to drum up interest from the various east coast schools. We borrowed a car from my brother-in-law, one of those Volkswagen station wagons. We lost the heater somewhere in Michigan and had to come back for the last three days without heat. We slept in every imaginable situation but in all cases we were extremely well greeted by our US counterparts. Whether it was exhaustion or traveling in Michigan in January without a heater, we had to spend our first night back in Guelph in the University infirmary. But it was worth it as we reminisce five decades later!!!"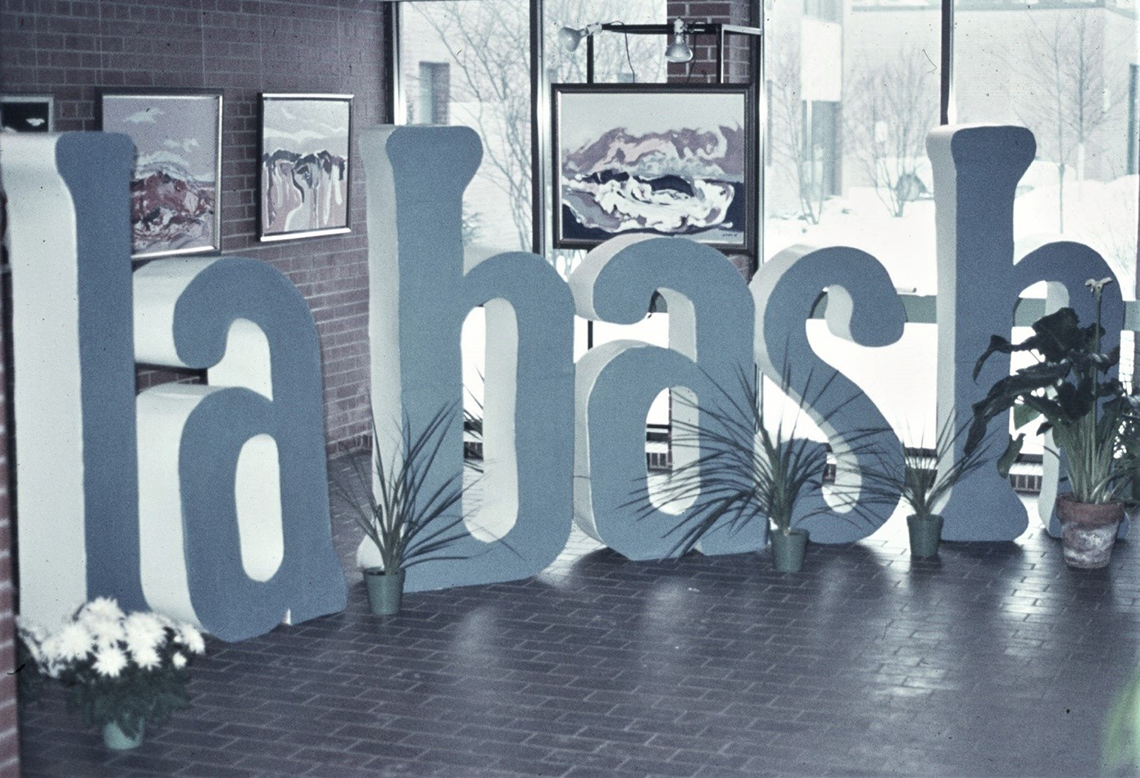 ---
2020 marks the 55th year since the Landscape Architecture program opened it's doors at Guelph for the first time. After a premature start the previous year, 1965 marked the admission of 13 students (a 14th transferred later) and the school was underway. Faculty included Vic Chanasyk, founding director, Jack Milliken, assistant professor, and Bill Lytle, sessional instructor. For this class, Jack Milliken was their mentor and spiritual leader as he once explained, "we have no precedents so we are going to drive you as hard as we can to establish a foundation for future classes and set the standard for the program".
The idea for the school was originally formulated in about 1962 and the driving forces behind the landscape architecture program were Dean Rick Richards (OAC 1962-1972), Dr. R.J. Hilton, Head of Horticulture, and Norman Scott, member of the University's Board of Governors. Vic Chanasyk joined the faculty of horticulture in 1962 and was charged with developing a curriculum and proposal for a new landscape architecture program. The newly minted School was originally housed in the Horticulture Building in 1965 and moved to the newly renovated seed building where it has remained since 1968 and officially opened in March 1969.
During the period 1965-1969, enrolment was capped at 13 students per year in-order to maintain an ideal student/faculty ratio. The quota for the School thus remained at 110 students for several years.Two influences then impacted the explosive growth around 1970:
The number of applicants skyrocketed when students learned of the success of the program and the burgeoning job market which had only begun to explode. Untapped opportunities at the federal, provincial and municipal levels as well as start-up private practices were in abundance. It was the era of the ecological movement; As financial constraints on the part of the universities in Ontario became a reality, the intake was increased to 30 students per year.
The Class of '69 at Guelph was the first graduating class in Canada and 2019 marked their 50th anniversary. (University of Toronto, in an attempt to catch up, grabbed 2 students from the class of '70 and graduated them in the spring of 1970). This Class of '69 graduated 10 and was comprised of Bela Barabas, Bill Dempsey, Jerry Fitzsimmons, Larry Foster, John Haines, Doug Lewis, Don Page, Larry Paterson, Allan Ross and Brian Tetu. As pioneers, this small group opened many doors to the profession which sequentially precipitated a tidal wave of employment opportunities. Six graduates of this class compiled brief biographies which are featured below showing how they influenced the early days Three are still very much active in private practice and continue to spread the word and their influence in the natural and built environments.
Ps. The MLA program which started in 1974 will be a subject of a future article in the LAAA newsletter.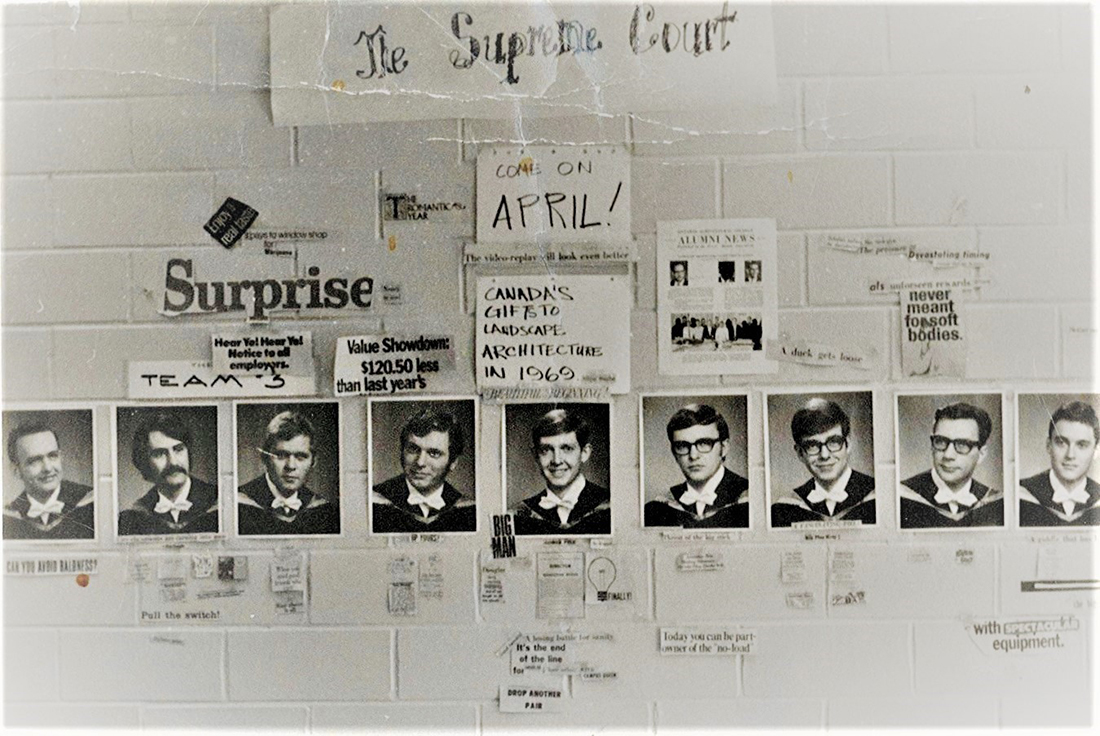 ---
Lawrence (Larry) Paterson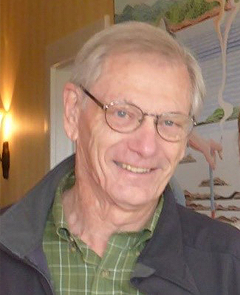 After graduating in 1969 Larry started his career at Parks Canada in Calgary. Later he transferred to the Transportation Section of the Department of Indian Affairs and Northern Development to participate on the Environmental Working Group for the initial phases of McKenzie Valley Pipeline project. This was then followed by another placement with Parks Canada in Winnipeg. He then entered private practice where he has been for the last forty plus years of consulting in western and northern Canada with a focus on commercial, institutional, residential and transportation projects. He has been President of the Alberta Association of Landscape Architects; President, Executive Director and Fellow of the Canadian Society of Landscape Architects; Member of the Advisory Committee on Planning, Design and Realty for the National Capital Commission, Ottawa; Member of the City of Calgary Urban Design Review Committee and volunteer on various community and municipal district committees. He has also lectured in Canada, Mexico and Japan on landscape architecture. At 76 years old he continues to consult on projects that capture his imagination.
Béla István Barabás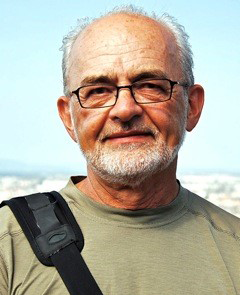 Béla was born in Budapest, Hungary and welcomed by Canada as a political refugee in 1957. As a BLA student, he worked for Project Planning Assoc. Ltd. (Toronto, London) and assisted with UofG's Master Plan. After graduation, Béla worked for multidisciplinary consultants: Man+Taylor+Muret of Winnipeg and D.W.Graham Associates of Ottawa. In the public domain, as a Park Planner and Urban Designer, Béla contributed to better public environments for the City of Montreal, Ontario Provincial Parks, City of Kitchener and the City of Saskatoon. The highlight of his career was as Manager of Design+Development for Meewasin Valley Authority, Saskatoon; winning an international "Excellence on the Waterfront" award from the Waterfront Center, Washington D.C. (in partnership with Moriyama+Teshima of Toronto). He actively supported professional organizations throughout his career: Ontario and Saskatchewan Association of Landscape Architects; Canadian and American Association of Landscape Architects. He also lectured at the University of Saskatchewan in Urban Design. In his retirement, he enjoys his two kids and four grandkids, while pursuing volunteering for Habitat for Humanity in Hungary and Poland, motorcycle touring, kayaking and backpacking on Spain's Camino de Santiago, and serving as the photographer for Snelgrove Gallery at University of Saskatchewan.
Gerry Fitzsimmons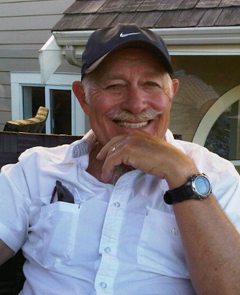 Upon graduation in 1969 Gerry went on to University of Michigan to obtain his Master of Landscape Architecture. His first role was with Parks Canada eventually becoming the Chief of Planning for the Prairies and Northern Region and then Director of the Beaufort Sea Project Office coordinating environmental assessments related to oil projects. Gerry then took the Career Assignment Program with the Federal Government and was assigned to the Corporate Planning Group of Environment Canada coordinating policy changes during a government transition. Gerry then went on to be Director of Policy for Environment Canada, Executive Assistant to the Deputy Minister of Environment Canada, and eventually the Director of Federal-Provincial Relations and Aboriginal Affairs. Late in his career Gerry became a consultant to Ministers of Environment Internal Trade and Ministers of Environment. Gerry and his wife Claudette now reside on the coast in Victoria and have 7 children, and currently 8 grandchildren. Gerry spends time marathon running, white water canoeing, and travelling to visit their children in Ottawa, Winnipeg, Calgary, Victoria and Ireland.
William (Bill) Dempsey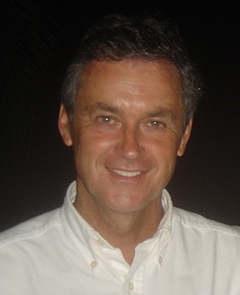 Bill's time at the University if Guelph split between his studies and being a key player on the Gryphons football team, later to be named the All 1960's quarterback. Upon graduating he continued his studies at Georgia Tech and the University of Georgia to earn his Masters in City Planning and Masters in Landscape Architecture. He also later completed a Neo-traditional Urban Design short course at Harvard University. Bill's career started in Atlanta in private offices before becoming the Landscape Architect for Fulton County. While residing in Atlanta he also played in a semi-pro hockey league mainly built out by out-of-towners. After moving to Savannah, Georgia he became Director of Land Planning and Design for a private firm focusing on large costal properties. In 2003 Bill opted to practice from his own select planning and design offices specializing in the creation of master and detailed land development plans-mostly Georgia and South Carolina. He has now been married for 50 years, and has three children, 7 grandchildren, and still resides within Savannah. He enjoys travelling to Mexico, the Caribbean, and to European Costal destinations.
Allan Ross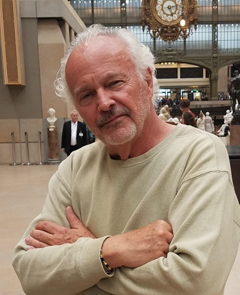 Allan is probably best known as the cartoonist for the Ontarion and after lampooning the Libranni for their editorial content in the '68 edition, one of his cartoons was featured in the UofG '69 yearbook. Recently, Virginia Burt, James McGregor and Allan founded the Landscape Architecture Alumni Association (LAAA). After completing his undergrad degree in Landscape Architecture, he went on to Harvard for graduate degrees in Architecture and Urban Design. Returning to Toronto, he built a successful multi-disciplinary design firm and joined the Architecture faculty at Ryerson as a tenured Professor. Suffering burnout and developing a dislike for winters he moved to Dallas in '89. He was one of the lead consultants in the Canadian low-energy building program entitled R-2000 which was the forerunner of LEED. He has won numerous design awards over his career including an award of merit from CMHC for his participation in the R-2000 program. He is a partner in WaaL.architecture a Dallas based firm which works throughout North America and the Caribbean. He presently has a lake house for a client under construction on Lake Joseph in the Muskokas and still putting in long hours and loving it! A new daring internet adventure is in the works and he has partnered with two of his daughters, one of who will be the producer and head writer and the other, director of social media. He has 4 amazing kids spread out from Toronto to Brooklyn and Atlanta and is about to become a grandfather for the 6th time. He spends his time between Dallas and Newport Beach while burning the midnight oil and hatching the next European expedition.
Lawrence (Larry) Foster (1939-2014)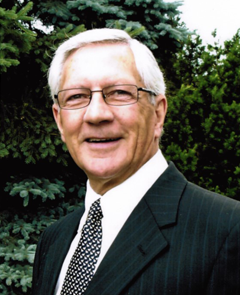 Following his BLA from Guelph, Larry earned his Masters in Urban Planning from the University of British Columbia having been awarded a fellowship from Canada Housing and Mortgage. These complementary credentials balanced the need to achieve both public and private objectives in community development. Although Larry spent brief periods of time working in private sector consulting, he felt most rewarded in the public sector. Larry spent several years from 1974 - 1981 as the Director of Planning and Development with the Vancouver Board of Parks and Recreation helping develop a community parks system. He oversaw variety of significant capital projects included the widening of the seawall, redevelopment of the Kitsilano pool and development of many neighborhood parks. Larry then moved to the Okanagan where he spent more than 20 years as the Long Range Planner with the City of Kelowna. He developed the City's first Official Community Plan and several sector and neighborhood plans. With continued interest in landscape architecture, he was also directly involved with or had supervisory responsibility for major City of Kelowna policies and projects including developing housing densities, Lake Okanagan shoreline plans, streetscape guidelines, heritage strategies, agriculture plans, wetland management strategies and cultural district plans. Later in his career, Larry's interest in heritage preservation was piqued. After his retirement in 2001 he continued his work as a volunteer serving on local boards and the provincial Heritage Society of BC, where he served a term as the provincial president. After sadly passing away in 2014, the City of Kelowna installed a plaque across from Kelowna's City Hall. In Mayor Walter Gray's words, the monument honours Larry's "vision and quiet perseverance in his life's work that set the stage for the City we see emerging". The plaque reads "In recognition of Lawrence (Larry) Foster whose years of leadership in urban planning, public art, heritage, waterfront and parks helped to create the downtown we enjoy today".
---
In 1986 Landscape Architecture Alumni joined together in creating the Landscape Architecture Alumni Scholarships. One award is handed out each year to students in both the BLA and MLA programs, based on nomination from students, faculty or alumni. These awards offer a bridge between students and alumni in an impactful way. The fund for the awards is endowed – so the awards will be handed out in perpetuity.
Alumni contributions to the fund are still encouraged which will increase the amount to be awarded, or eventually the number of awards.
To contribute to student success, consider making a gift. If you have any questions about tax exempt donations, or if your gift will go into the general fund or directed to the BLA or MLA awards and how to make your contribution, please contact Shannon Fawns, OAC Development Manager.