Thesis Supervisors
All Course Instructors (Catherine Bush, Dionne Brand, Judith Thompson, Michael Winter, Kevin Connolly, Carrianne Leung and Kyo Maclear) are potential Thesis Advisors and thier bios appear on the Course Instructors page. Additionally, the Associated Faculty listed below are available for thesis advising.
---
Margaret Christakos
Supervising Associated Faculty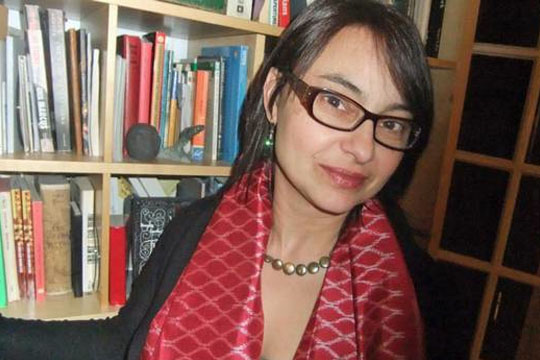 Margaret Christakos is a widely published Canadian poet with nine collections of poetry, including Excessive Love Prostheses (2002, ReLit winner), Sooner (2005) and What Stirs (2008), both Pat Lowther Award nominees, and Welling (2010, a Globe100 Book). Her most recent poetry is Multitudes (2013). She has also published a novel, Charisma (2001, a Trillium nominee) and an intergenre memoir, Her Paraphernalia: On Motherlines, Sex/Blood/Loss & Selfies. She received an Excellence in Teaching Award from U of T (2009), including for her work curating and facilitating Influency: A Toronto Poetry Salon, and has been appointed Writer in Residence at the U. of Windsor, at Western and (in 2017/18) at the U. of Alberta. She holds a B.F.A. Visual Arts (York, 1985), and M.A. Education (U of T, 1995).
---
Shani Mootoo
Supervising Associated Faculty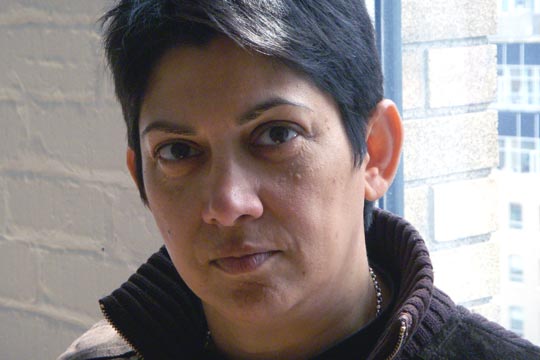 Shani Mootoo is the author of the novels Polar Vortex, which was shortlisted for the Giller Prize, Cereus Blooms at Night, which was also shortlisted for the Giller and longlisted for the Man Booker Prize; He Drown She in the Sea, which was longlisted for the Dublin IMPAC Literary Award; and Valmiki's Daughter, which was longlisted for the Scotiabank Giller Prize. Her most recent novel is Moving Forward Sideways Like a Crab. Mootoo was born in Ireland and grew up in Trinidad. She immigrated to Vancouver more than thirty years ago, and now lives near Toronto.
---
Kathryn Kuitenbrouwer
Supervising Associated Faculty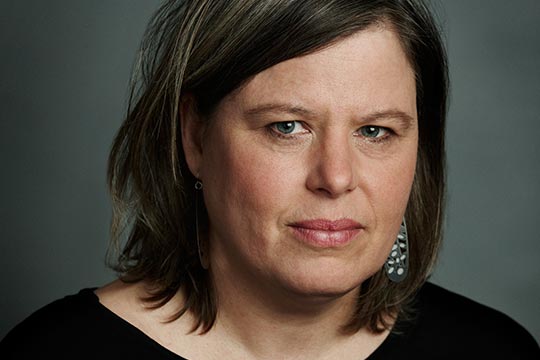 Kathryn Kuitenbrouwer is the bestselling author of the novels All The Broken Things, Perfecting and The Nettle Spinner and the short fiction collection Way Up. Her latest novel All The Broken Things was a finalist for the Toronto Book Award and longlisted for CBC's Canada Reads 2016. The Nettle Spinner was a finalist for the Amazon.ca/Books in Canada First Novel Award and the ReLit Award. Way Up won a Danuta Gleed Award. Kathryn's fiction has appeared in Granta, The Walrus, 7X7 LA, Significant Objects, and Storyville, where it won The Sidney Prize for Fiction. She has taught creative writing both online and in class at the University of Toronto and the New York Times Knowledge Network.
---
Camilla Gibb
Supervising Associated Faculty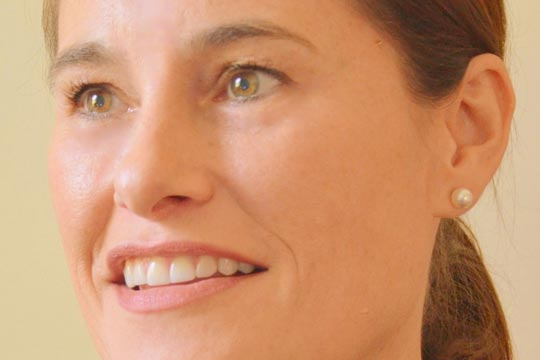 Camilla Gibb is a writer, creative writing instructor and the June Callwood Professor in Social Justice at the University of Toronto. She is the author of four internationally acclaimed novels: Mouthing the Words (City of Toronto Book Award), The Petty Details of So-and-so's Life, Sweetness in the Belly (Trillium Award; Scotiabank Giller Prize shortlist) and The Beauty of Humanity Movement, as well as the bestselling memoir This is Happy (a finalist for the RBC Charles Taylor Prize). Gibb has a Ph.D. in social anthropology from Oxford University and has been writer-in-residence at the University of Toronto, the University of Alberta and the Peter Wall Institute for Advanced Studies at UBC.
---
Michael Redhill 
Supervising Associated Faculty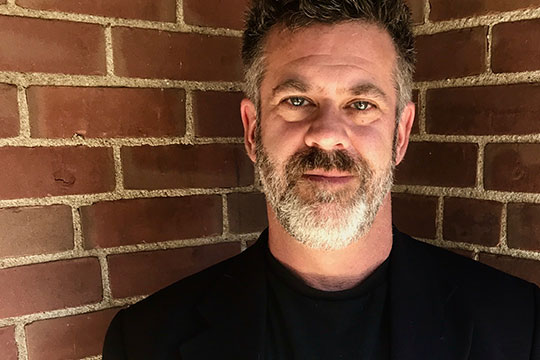 Michael Redhill's most recent novel, Bellevue Square, won the 2017 Scotiabank Giller Prize. His previous novel, Consolation, was long-listed for the Man Booker prize and won the Toronto Book Award. His first novel, Martin Sloane, was a finalist for the Giller Prize and winner of the Commonwealth Writer's Prize for Best First Novel (Canada/Carribbean). He is also the author of Fidelity, a collection of short stories and four poetry collections. As a playwright, his most recent works are Goodness and Building Jerusalem, winner of the 2000 Dora Award for Outstanding New Play and finalist for the 2001 Governor General's Award. He also writes mysteries under the name Inger Ash Wolfe. Redhill lives and works in Toronto.
---
Hoa Nguyen
Supervising Associated Faculty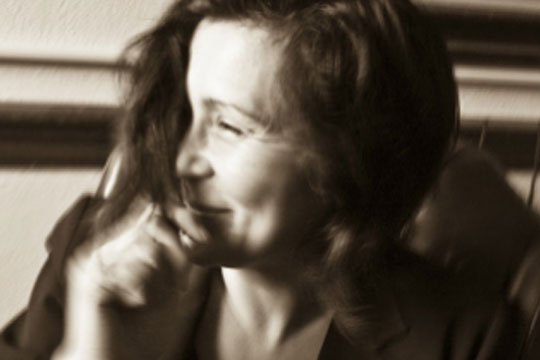 Born in the Mekong Delta and raised in the Washington, D.C. Area, Hoa Nguyen is the author of five books of poetry, including As Long As Trees Last, and Red Juice: Poems 1998-2008. Her book Violet Energy Ingots, also from Wave Books, received a 2017 Griffin Prize for poetry nomination. As a public proponent and advocate of contemporary poetry, Nguyen has been featured as writer for Harriet, a blog of the Poetry Foundation, and has had her work profiled on the PBS News Hour. Additional attention to her writing has been promoted through publications in Granta, PEN American Center, Boston Review, The Best Canadian Poetry series, The Walrus, The New York Times, and the Academy of American Poets. Additionally, Nguyen was a finalist for the 2017 K. M. Hunter Artist Award for Literature and recipient of a 2016 Works in Progress Grant from the Ontario Arts Council. She has performed and lectured at numerous institutions, including Princeton University, the Bagley Wright Lecture series, Bard College, Poet's House, St. Mary's College of California, the University of Colorado, and Brown University. She lives in Toronto with her family.
---
Souvankham Thammavongsa
Supervising Associated Faculty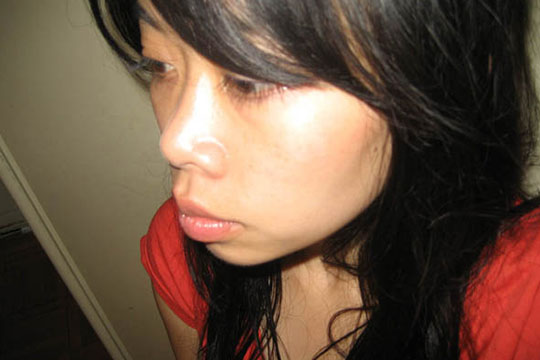 Souvankham Thammavongsa's debut short story collection, How to Pronounce Knife, published by Little, Brown (US), M&S/Penguin Random House (Canada), and Bloomsbury (UK) was the winner of the Scotiabank Giller Prize. Her fiction has appeared or is forthcoming in Harper's, Granta, Ploughshares, NOON, and Best American Non-Required Reading. She is the author of four poetry books, Cluster (2019), Light (2013), winner of the Trillium Book Award for Poetry, Found (2007), and Small Arguements (2003), winner of the ReLit Award. She has been awarded residencies and fellowships by Yaddo, the Canada Council for the Arts, and has performed her work at the Guggenheim Museum in New York. She was born in the Lao refugee camp in Nong Khai, Thailand, and was raised and educated in Toronto.
---
Shyam Selvadurai
Teaching and Supervising Associated Faculty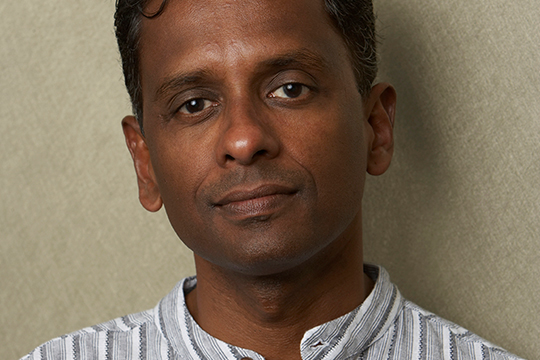 Shyam Selvadurai's first novel Funny Boy, won the W.H. Smith/ Books in Canada First Novel Award and the Lambda Literary Award in the US. He is the author of Cinnamon Gardens and Swimming in the Monsoon Sea, and the editor of an anthology, Story-wallah! A Celebration of South Asian Fiction. His books have been published in the US, the UK and India, and published in translation in France, Germany, Italy, Spain, Sweden, Denmark, Turkey and Israel. His third, The Hungry Ghosts, was published in 2013 in Canada, India and Sri Lanka. Shyam wrote the screenplay of his first novel Funny Boy along with the award-winning Deepa Mehta, who also directed the film. The film will be released in 2021. In 2019, Media Headquarters along with the CBC commissioned Shyam to create a family drama titled Coming Home, which to-date is unproduced. Shyam's new novel Mansion of the Moon, a historical novel about the Buddha's wife, will be released by Knopf in 2022.
---
Russell Smith
Supervising Associated Faculty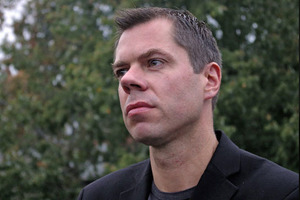 Russell Smith was born in South Africa and raised in Halifax. His first novel, How Insensitive, was nominated for the Trillium Book Award, the Chapters/Books in Canada First Novel Award, and the Governor General's award for fiction. Young Men, a short-story collection, was shortlisted for the Toronto Book Award, an honour shared with his novel Muriella Pent (also nominated for the Rogers Writers' Trust Fiction Prize, and named as a 2004 best book by the Globe and Mail, the Toronto Star, and Quill & Quire). His most recent book is Confidence, a collection of short stories (also shortlisted for the Rogers Writers' Trust Fiction Prize). He works regularly with the CBC and writes as a cultural commentator for the Globe and Mail. He lives in Toronto.
---
Susan Swan
Supervising Associated Faculty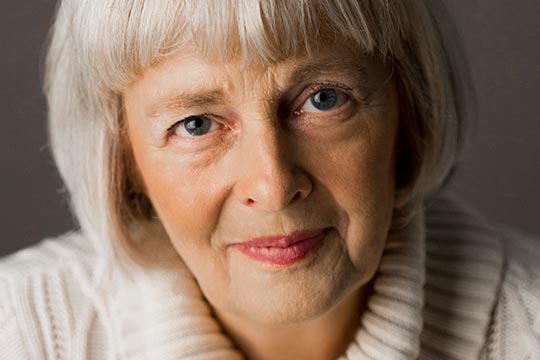 Susan Swan is a novelist, journalist and educator. Swan's fiction has been published in more than 20 countries and her debut novel, The Wives of Bath, was adapted into the film Lost and Delirious. Her novel What Casanova Told Me was a finalist for the Commonwealth Writers' Prize and a Globe and Mail Best Book and her essays have appeared in multiple publications. She is also an advocate for Canadian writers and was previously chair for The Writers' Union of Canada. Her latest novel The Western Light is a prequel to The Wives of Bath; it is being made into a feature film with Clique Pictures.