Course Instructors
MFA Coordinator and Plenary Instructor
Canisia Lubrin
Professor, Teaching and Supervising Faculty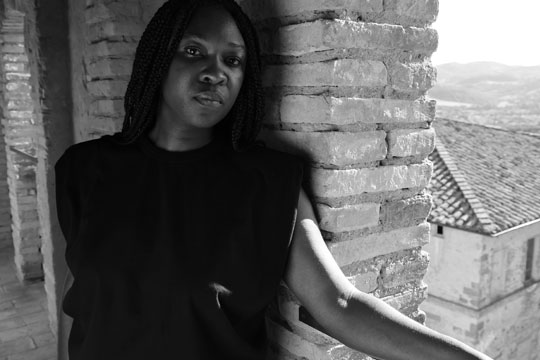 Canisia Lubrin is an acclaimed poet, editor and writer. Her writings explore ideas of social justice and the limits and possibilities of art, form, and language. Her books include the story collection, Code Noir (Knopf, 2023). Her first book Voodoo Hypothesis (Wolsak & Wynn, 2017) was named a CBC Best Book. Her second book, The Dyzgraphxst (M & S, 2020) won the OCM Bocas Prize for Caribbean Poetry and the overall Literature prize, the Griffin Poetry Prize, and the Derek Walcott Prize. That same year, she was awarded the Canada Council's Joseph S. Stauffer prize for literary achievement and the Windham-Campbell prize for a body of work. Among other honours, her writing was finalist for the Governor General's Award, the Pat Lowther Memorial Award, and Trillium Book Award for Poetry. Anthologies that include her fiction were finalists for the Toronto Book Award and the Shirly Jackson Award. She was twice longlisted for the Journey Prize.
Lubrin is a 2022 Civitella Ranieri Fellow and has held writer residences at Queen's University and the appointed inaugural 2021 Shaftesbury Writer in Residence at Victoria College, University of Toronto, where she has taught creative writing. Lubrin previously taught at the Banff Centre, multiple community and literary organizations, and universities and colleges in Toronto. Her work is widely published and anthologized and has been translated into four languages. In 2021, the Globe & Mail named Lubrin Poet of the Year. She is poetry editor at Canadian press McClelland & Stewart.
---
Writing for Performance Instructor
Judith Thompson
Professor, Teaching and Supervising Faculty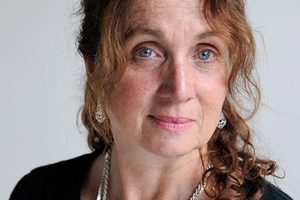 Playwright, director, actor, dramaturge, artistic director of RARE theatre and Professor of theatre, Judith Thompson is the author of 17 published and produced plays, including The Crackwalker, I Am Yours, Lion in the Streets, Perfect Pie, Lion in the Streets, Palace of the End, Who Killed Snow White, and Elektra in Bosnia, performed in Hydra and Athens, Greece, as part of 2012 international Women & War Project. Many of her works have been translated and produced all over the world. She has also authored two feature films, Perfect Pie and Lost and Delirious, as well as several made-for-TV movies, including the award-winning Life With Billy and Turning to Stone, and numerous radio plays. 
Her first Devised work was Body and Soul which she created in 2006 with 14 older women telling their own stories in their own words, which played to sold-out houses at the Young Centre and the Tarragon Theatre and at the Vancouver Olympics in 2010. In 2012 she created the play Rare, with nine performers with Down Syndrome, and founded the RARE theatre company. The huge success of Rare was followed by Borne, with nine performers who are wheelchair users, After the Blackout, with six performers with various disabilities, Welcome to my Underworld, featuring writing by nine diverse, emerging writer/performers, and most recently, in 2021, a radio play for the Pandemic called Children Speak, featuring 14 children. 
---
Fiction Instructor
Carrianne Leung
Professor, Teaching and Supervising Faculty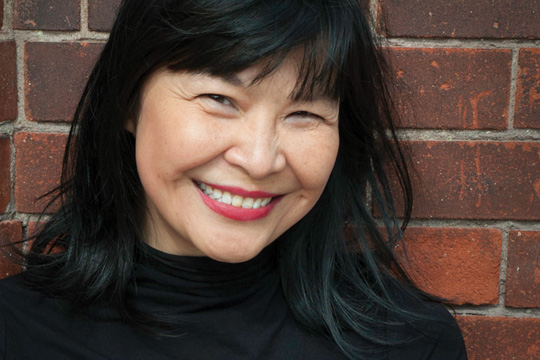 Carrianne Leung is a fiction writer and educator. She holds a Ph.D. in Sociology and Equity Studies from OISE/University of Toronto. Her debut novel, The Wondrous Woo, published by Inanna Publications was shortlisted for the 2014 Toronto Book Awards. Her collection of linked stories, That Time I Loved You, was released in 2018 by HarperCollins and in 2019 in the US by Liveright Publishing. It received starred reviews from Kirkus Reviews, and was named as one of the Best Books of 2018 by CBC, That Time I Loved You was shortlisted for the Toronto Book Awards 2019, long listed for Canada Reads 2019 and was awarded the Danuta Gleed Literary Award 2019. Leung's work has also appeared in the Puritan, Ricepaper, the Globe and Mail, Room, Prairie Fire and Open Book Ontario. Her third book titled, The After will be released by Harper Collins Canada in 2022.
---
Instructor
Catherine Bush
Associate Professor, Teaching and Supervising Faculty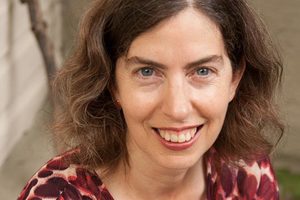 Catherine Bush is the author of five novels, including Blaze Island (2020), a Globe & Mail Best Book. Her work has been critically acclaimed, published internationally and shortlisted for literary awards. Accusation (2013) was one of NOW magazine's Best Ten Books of 2013 and a Canada Reads Top 40 pick. Minus Time (1993), her first novel, was shortlisted for the Books in Canada/SmithBooks First Novel Award and the City of Toronto Book Award. Her second novel, The Rules of Engagement (2000) was a national bestseller and chosen as a New York Times Notable Book and one of the Globe and Mail's Best Books of the Year. Her third novel, Claire's Head (2004), was shortlisted for Ontario's Trillium Award and was a Globe & Mail Best Book.
Bush's fiction, praised for its intelligence and daring, often plumbs moral quandaries in which the public and private lives of its characters collide. Her fiction and nonfiction have appeared in publications including the Globe and Mail, The New York Times Magazine, the literary magazine Brick and the anthology, The Heart Does Break. Bush has a degree in Comparative Literature from Yale University, has been a fellow at the MacDowell Colony, Yaddo, and the Fine Arts Work Center in Provincetown, has held a variety of Writer-in-Residence positions and taught Creative Writing at universities including Concordia, the University of Florida, the University of Guelph, and in the University of British Columbia's low-residency MFA. She lives in Toronto.
---
Fiction Instructor
Michael Winter
Teaching and Supervising Associated Faculty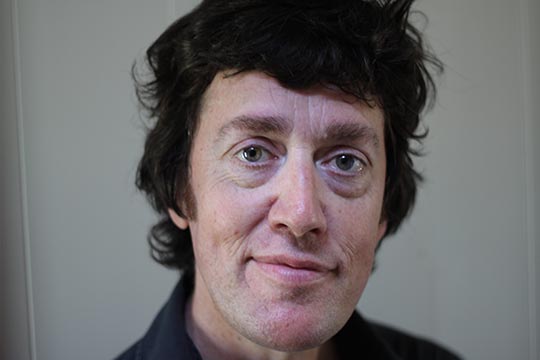 Michael Winter has published two collections of stories, five novels, and one work of non-fiction. He has won the CBC short story contest, the Winterset Award, and received the Writers' Trust Engel/Findley Award. He has served as a juror for the Scotiabank Giller Prize, held the Jack McClelland Writer-in-Residence position at the University of Toronto, and been both an editor and mentor to a wide range of writers, from community literacy workshops to MFA creative writing programs. He currently lives in Toronto.
---
Poetry Instructor
Kevin Connolly
Teaching and Supervising Associated Faculty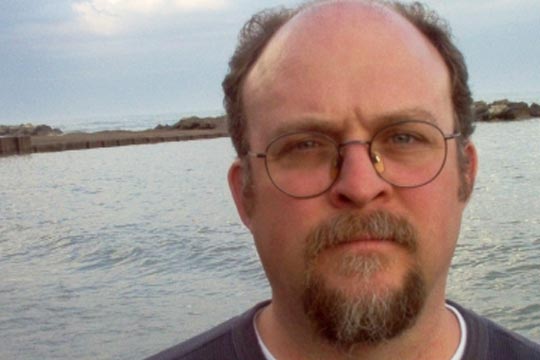 Kevin Connolly is a poet, journalist, and editor. He is the author of five collections of poetry: Happyland (2002), Drift (2005), which was the winner of the Trillium Book Award, Revolver (2008), which was shortlisted for the Canadian Griffin Poetry Prize, and Xiphoid Process (2017).
Connolly has served as an editor for ECW Press, House of Anansi, Coach House Books, and McClelland and Stewart. He lives in Toronto with his partner, writer Gil Adamson. Connolly runs the poetry imprint at House of Anansi.
---
Prose and Hybrid Forms Instructor
Kyo Maclear 
Teaching and Supervising Associated Faculty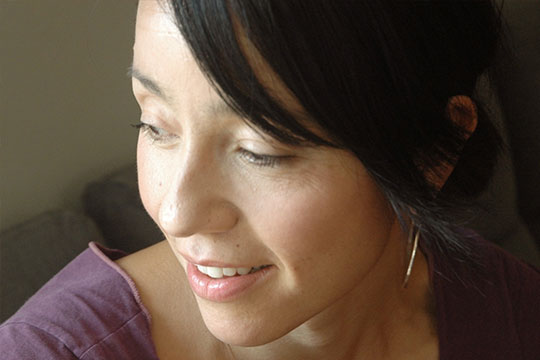 Kyo Maclear is an essayist, novelist, arts writer and children's author. Her books have been translated into eighteen languages, published in over twenty-five countries, optioned for theatre and television, and garnered nominations from the Hilary Weston Writers' Trust Prize for Nonfiction, the Governor General's Literary Awards, the TD Canadian Children's Literature Awards, the Boston Globe-Horn Book Awards, the Amazon.ca First Novel Award, and the National Magazine Awards. Her most recent book is the hybrid memoir Birds Art Life (2017), winner of the Trillium Book Award. Kyo lives and works in Toronto, on the traditional territories of the Mississaugas of the New Credit, the Haudenosaunee, Métis, and the Huron-Wendat. She holds an MA (Cultural Studies and Education/OISE, University of Toronto) and a PhD (Environmental Humanities/York University). In addition to the University of Guelph, she also teaches creative writing with Humber School for Writers and Banff Centre for the Arts.
kyomaclear.com
kyomaclearkids.com