2023 Summer Workshops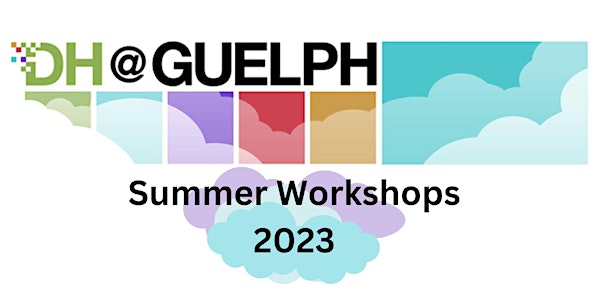 DH@Guelph is thrilled to announce a return to in-person workshops from May 9-12th, 2023! 
All are welcome! Please see the menu on the right for details on the workshops, instructors, and visiting Guelph.
When you are ready to purchase tickets, you can do so here:
We look forward to seeing you in May!
Warmly,
Susan Brown and Kim Martin (Co-Directors), DH@Guelph
If you have any questions about these workshops, please feel free to email dhguelph@uoguelph.ca.