History Society Book Auction at the Bullring!
Location
Bullring pub, University of Guelph main campus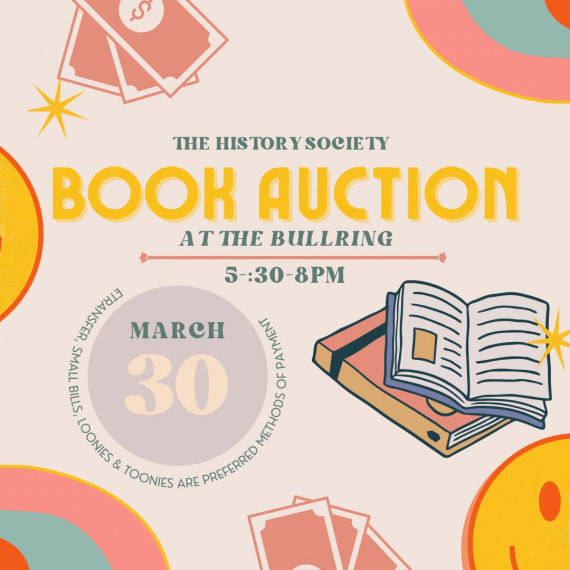 Details
The History Society will be hosting its last event of the semester, a book auction from 5:30 to 8 pm on Thursday, March 30th at the Bullring! The event will be MC'd by Megan Gamble, as well as Professors Kevin James and Linda Mahood! The History Society will also give away prizes and food throughout the evening. Please keep in mind that accepted payment methods will only be etransfer, small bills ($5 & $10), loonies and toonies.
We look forward to seeing you there! Any questions can be directed to historysocietyuofg@gmail.com.