Jacobites, Jacobins, and Outlanders: Scotland in Cultural Memory
Location
University of Guelph in the University Centre (UC), RM 442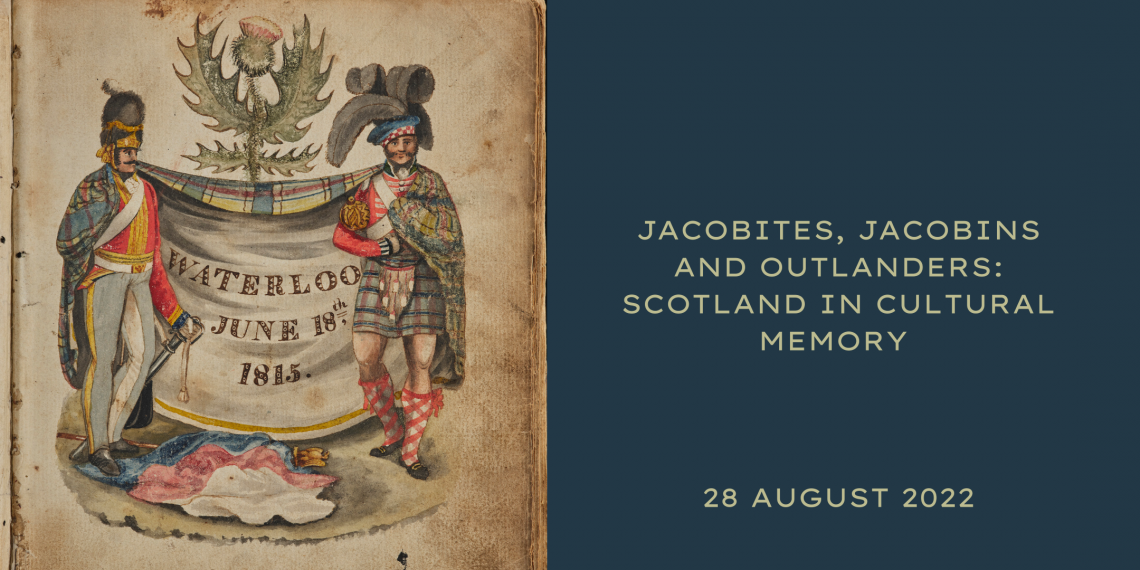 Details
Jacobites, Jacobins, and Outlanders: Scotland in Cultural Memory
This community event will feature presentations by faculty, graduate students and Archival and Special Collections staff, and is part of a wider partnership between the University of Guelph and Simon Fraser University.
Special guest speaker Professor Viccy Coltman will present an exploratory and informal talk:
"Wartime: Scottish officers in military service, 1793-1815"
In this illustrated talk, Viccy offers an overview of her current book project, focussing on a series of key images and objects which she has identified, including understudied and unpublished martial portraits by Edinburgh's leading portrait painter, Henry Raeburn.
Viccy Coltman is a Professor of history of art at the University of Edinburgh. Her most recent book was Art and Identity in Scotland: A cultural history from the 1745 Jacobite uprising to Walter Scott, (Cambridge, 2019; paperback 2021). Her wartime book in preparation has been supported by fellowships from the Paul Mellon Centre for Studies in British Art and at the Anne S. K. Brown military collection at Brown University.
The event is free and early registration is encouraged, as seating is limited. It will take place at the University of Guelph in University Centre (UC), room 442. Details and registration at Eventbrite:
https://www.eventbrite.ca/e/networking-jacobites-community-talk-presentations-tickets-371303287127