Meet Distinguished Professor Jane Dawson
Location
The Fifth: GSA Rooftop Patio & Lounge, 5th Floor, University Centre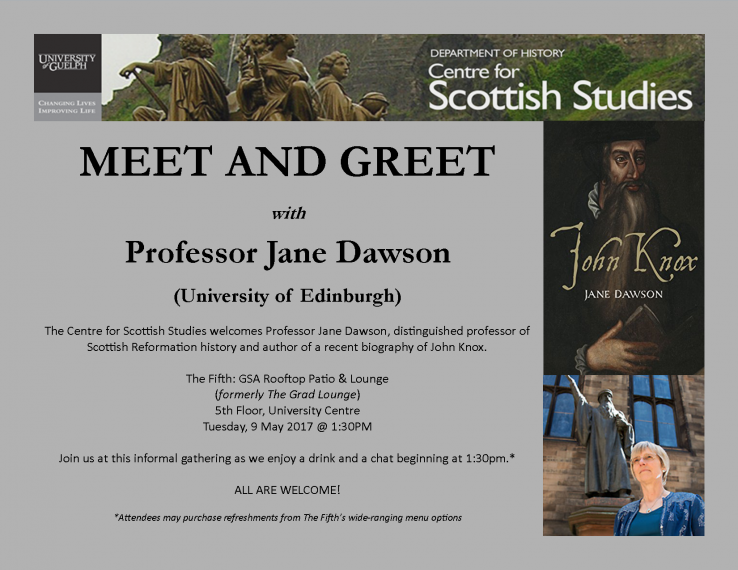 Details
The Centre for Scottish Studies welcomes Professor Jane Dawson, distinguished professor of Scottish Reformation history and author of a recent biography of John Knox.
The Fifth: GSA Rooftop Patio & Lounge
(formerly The Grad Lounge)
5th Floor, University Centre
Tuesday, 9 May 2017 @ 1:30PM
Join us at this informal gathering as we enjoy a drink and a chat beginning at 1:30 pm.*
ALL ARE WELCOME! 
*Attendees may purchase refreshments from The Fifth's wide-ranging menu options