Research in the Time of COVID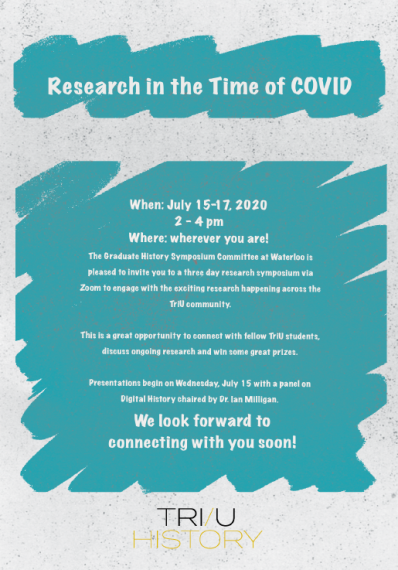 Details
The Graduate History Symposium Committee at Waterloo is pleased to invite you to a three day research symposium via Zoom to engage with the exciting research happening across the TriU community. 
This is a great opportunity to connect with fellow TriU students, discuss ongoing research and win some great prizes.
Presentations begin on Wednesday, July 15 with a panel on Digital History chaired by Dr. Ian Milligan.