Dr. Deidre McCorkindale on Teaching Black Canadian History at Guelph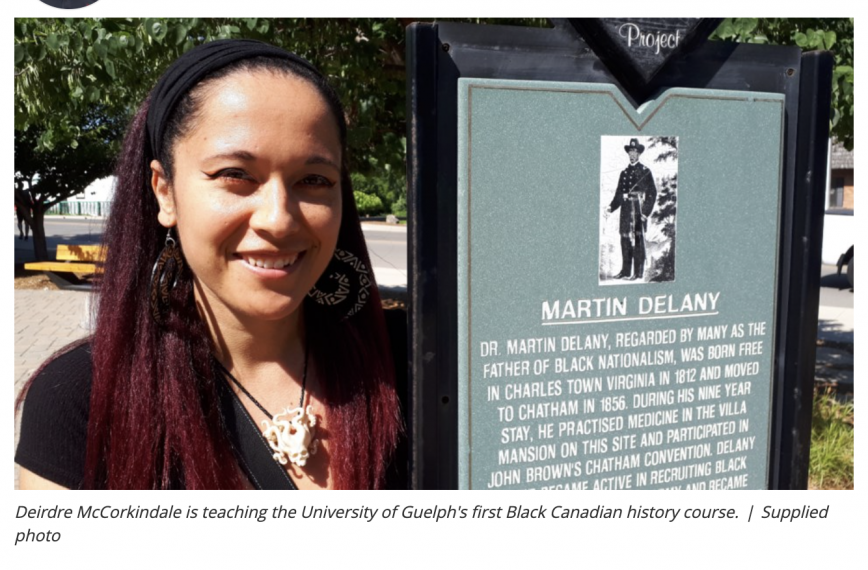 History professor Deirdre McCorkindale spoke with GuelphToday about her Black Canadian History course for first year students, and how it's a history everyone should learn. 
"I see all different colours when I look out into my class, and that makes me really happy. […] Black history is for everyone. You don't have to be Black to learn about this history," says Dr. McCorkindale.
Read the whole story "New UofG Course Opening Eyes and Minds to Black Canadian History," at GuelphToday.