History Society seeks new student representatives...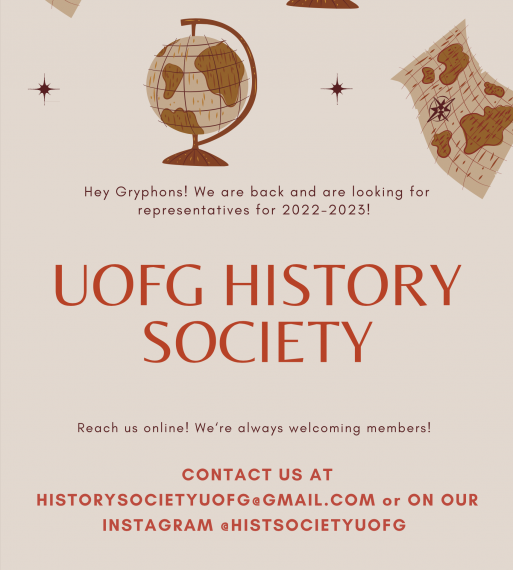 Hey Gryphons! The UofG History Society is back!
Do you enjoy learning about history? Are you interested in meeting like-minded students?
The University of Guelph's History Society is the place to meet and make connections with fellow History enthusiasts. Students majoring, minoring, or interested in history are welcome to join and participate in society-led activities and meetings. The UofG History Society is a safe space for all students interested in history to explore their passions and get to know fellow students. Follow our Instagram @histsocietyuofg for the latest information, or send us an email at historysocietyuofg@gmail.com!
historysocietyuofg@gmail.com
insta: @histsocietyuofg