Remembering Alan Gordon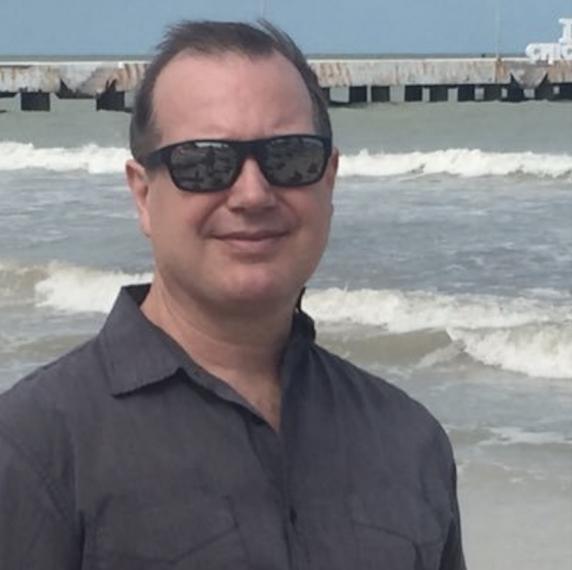 The Department of History, the Tri-University Graduate Program, and the University of Guelph community are all deeply saddened by the death of Professor Alan Gordon, who passed away on the morning of July 25, 2022.  Alan was diagnosed with pancreatic cancer in February 2021; nevertheless, he continued to be a source of good humour, friendship and insightful advice, all the while continuing to work away at his own research and mentor his graduate students. His passing leaves a huge hole in our hearts.
Alan completed his undergraduate degree at the University of Toronto, where he met his partner Adrienne Warren. He then went on to complete his MA and PhD at Queen's University. His thesis, on public memory and commemoration in late-19th and early-20th century Montreal, was the basis of his first book, Making Public Pasts: The Contested Terrain of Montreal's Public Memories, 1891-1930. After teaching for a number of years at Queen's University, Nipissing University and Wilfrid Laurier University, he joined the University of Guelph's History Department in 2003, and rapidly rose through the ranks. He published extensively and was widely recognized as an expert on public history, tourism history, and Canadian and Quebec history. He published two additional books – The Hero and the Historians: Historiography and the Uses of Jacques Cartier and Time Travel: Tourism and the Rise of the Living History Museum in Mid-Twentieth Century Canada – and many book chapters and scholarly articles. His most recent article, "The Writing and the Bronze: Commemoration as Historiography," appeared in the Canadian Historical Review (2021). He was a deft and insightful editor, serving for a decade as co-editor of the Urban History Review/Revue d'histoire urbaine, as well as a term as co-editor of the Journal of Canadian Studies/Revue d'études canadiennes. He was also a very much appreciated second set of eyes for manuscripts and funding proposals to many fortunate colleagues! Alan bridged the two linguistic solitudes of Canada's English- and French-language scholarly communities, drawing on the strengths of each in his own writing and teaching.
As a teacher, Alan made an outstanding contribution to the education and mentoring of the next generation of Canadian historians and to the formation of informed, critical-thinking citizens. He was known as an excellent instructor and supervisor who put time and care into getting to know his students as individuals, in order to meet them where they were and to help them get where they wanted to go. He regularly connected students with opportunities for travel, work, or volunteer programs related to history in the cultural sector. In the classroom, students appreciated Alan for how he successfully combined a wry sense of humour with high-but-achievable standards. His approach to teaching and learning about history regularly challenged students' comfortable assumptions about our shared past in a way that was neither threatening nor overbearing, but rather was open, honest, mindful and led, above all, by questions.  As advisor and committee member to many MA and PhD students, he combined rigour with compassion and empathy. Fair, funny, and formidable, Alan was an exceptional teacher that students still remember years after they graduate.
Above all, Alan was our cherished friend and a superb colleague. A warm and regular presence in the department, many of us have fond memories of long and enjoyable conversations with him in our offices and each other's doorways, often punctuated by bursts of laughter. He was a willing and constructive presence on many departmental, college and university-level committees, as well as a source of even-handed, sage advice about how to address the various challenges that confronted us. His generosity, kindness, compassion, insight and humour are all going to be deeply missed by those he leaves behind.
Alan Gordon - faculty profile page