Renée Worringer's New Book is Here!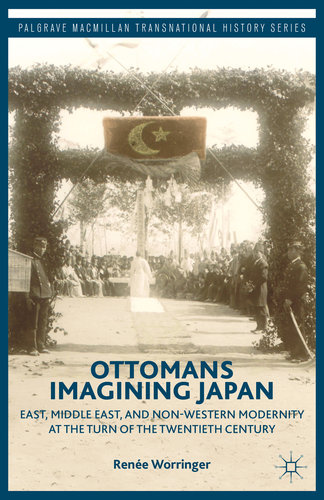 Our own Dr. Renée Worringer, Associate Professor, has just published a new book: Ottomans Imagining Japan: East, Middle East, and Non-Western Modernity at the Turn of the Twentieth Century
From the dust jacket: The roots of today's "clash of civilizations" between the Islamic world and the West are not solely anchored in the legacy of the crusades or the early Islamic conquests: in many ways, it is a more contemporary story rooted in the 19th-century history of resistance to Western hegemony. And as this compellingly argued and carefully researched transnational study shows, the Ottoman Middle East believed it had found an ally and exemplar for this resistance in Meiji Japan. Here, author Renee Worringer details the ways in which Japan loomed in Ottoman consciousness at the turn of the twentieth century, exploring the role of the Japanese nation as a model for Ottomans in attaining "non-Western" modernity in a global order dominated by the West.
The volume is published by Palgrave/MacMillan. Congratulations from all of us!