Writing Manchuria: New Book from Norman Smith!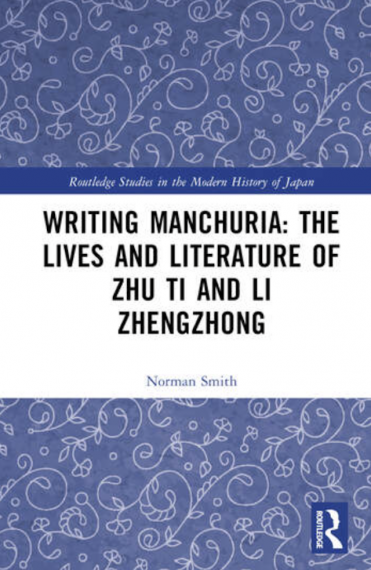 Our own Norman Smith has just published a new book! Writing Manchuria: The Lives and Literature of Zhu Ti and Li Zhengzhong is published by Routledge. The volume documents the lives and works of well-known "husband-wife writers" who lived in the Japanese puppet state of Manchukuo in China's Northeast and includes English translations of those works.
from the dust jacket:
The writings herein were published from the late 1930s to the mid-1940s, in Manchukuo, north China, and Japan; their writings appeared in the most prominent Japanese-owned, Chinese-language journals and newspapers. This volume includes materials that were censored or banned by the Manchukuo authorities: Li Zhengzhong's "Temptation" and "Frost Flowers," and Zhu Ti's "Cross the Bo Sea" and "Little Linzi and her Family." Li Zhengzhong has been characterized as "an angry youth" while Zhu Ti's work questioned contemporary gender ideals and the subjugation of women. Their writings – those that were censored or banned and those published – shed important light on Japanese imperialism and the Chinese literature that was produced in different regions, reflecting both official support and suppression.
Writing Manchuria is the first English-language translation of their writings, and it will appeal to those interested in Chinese wartime literature, as well as contribute to understandings of imperialism and the varied forms it took across Japan's vast war-time empire.