Catharine Wilson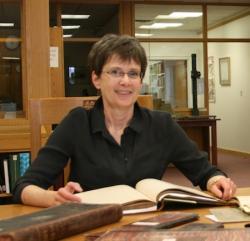 Francis and Ruth Redelmeier Professor of Rural History
Education
Ph.D. Queen's University, 1989
M.A. Queen's University, 1984
B.A. University of Guelph, 1982
 
Professional
University of Guelph, 1988-
 
Research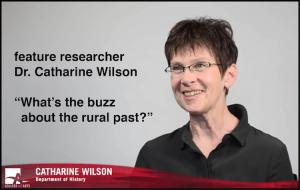 Canadian rural history, especially:
pioneer family and community life
rural masculinity
local history
    areas of research for graduate supervision
Canadian rural history
Irish immigration to Canada
early settlement
local history
Publications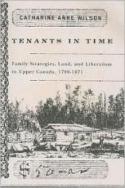 books
Tenants in Time: Family Strategies, Land, and Liberalism in Upper Canada 1799-1871 (McGill-Queen's University Press, 2009).
> winner of the 2008 Floyd S. Chalmers Award in Ontario History awarded by the Champlain Society
> winner of the Canadian Historical Association's CLIO Award for Regional History
> winner of the Ontario Historical Society's tri-annual J.J. Talman Award
A New Lease on Life: Landlords, Tenants and Immigrants in Ireland and Canada (McGill-Queen's University Press, 1994).
> nominated for the Governor General's Literary Award for Non-Fiction
> winner of the Ontario Historical Society's Fred Landon Award for Regional History
    articles and book chapters
"A Manly Art: Plowing, Plowing Matches, and Rural Masculinity," Canadian Historical Review, 95: 2 (June 2014).
> winner of the 2014 Canadian Historical Review Article Award from the Canadian Historical Association
"Reciprocal Work Bees and the Meaning of Neighbourhood," Canadian Historical Review 82, no. 3 (September 2001): 431-464.
"Tenancy as a Family Strategy in Mid-Nineteenth Century Ontario," Journal of Social History 31, no. 4 (Summer 1998): 875-896
"The Scotch-Irish and Immigrant Culture on Amherst Island, Ontario," in Ulster and North America: Transatlantic Perspectives on the Scotch-Irish, edited by H. Tyler Blethen & Curtis Wood, Jr. (Tuscaloosa, AL: University of Alabama Press, 1997).
"Demographic and Attitudinal Trends on the Irish Islands, 1891-1946," in Canadian Papers in Rural History 5 (1986): 235-261.
with A. Brookes "Working Away from the Farm: The Young Women of North Huron 1910-1930," Ontario History 77, no. 4 (1985): 281-300.