Glenn Hooper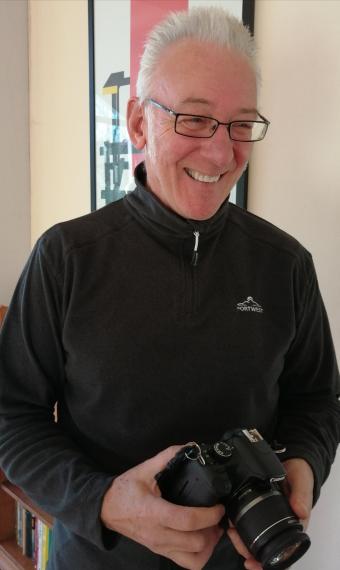 Education
M.Phil. University of Essex, 1996
Ph.D. University College Dublin, 1993
M.A. University of Nottingham, 1989
B.A. Trinity College Dublin, 1988
Professional
2012-2020 – Part-time Researcher & Lecturer in Tourism & Heritage, School of Business & Society, Glasgow Caledonian University
2007-2010 – Research Fellow, Department of English and Creative Writing, The Open University
2003-2006 - Lecturer, Department of English, Mary Immaculate College, University of Limerick
2002-2003 - Lecturer, School of English & Film Studies, University of Aberdeen
1999-2002 – Research Fellow, Institute of Irish & Scottish Studies, University of Aberdeen
1994-1999 - Lecturer, Department of English, St. Mary's University College Belfast
1993-1994 – Part-time Lecturer, Department of English, New College, University of Southampton
1991- 1992 – Part-time College Tutor, Department of English and Anglo-Irish Literature, University College Dublin
Research
Irish Studies
History of Tourism
Travel Writing
Material Culture
Heritage
 
Publications
editor with Mark O'Neill. Connecting Museums. Routledge Press, 2019.
editor. Heritage at the Interface. University Press of Florida, 2018.
editor. Heritage and Tourism in Britain and Ireland. Palgrave Macmillan, 2017.
editor with J. John Lennon. Dark Tourism: New Directions in Tourism Analysis. Routledge Press, 2016.
editor with Gary McKeown. Special Edition, Wasafiri. Routledge Press, 2010.
editor with Úna Ní Bhroimeíl. Land and Landscape in 19th Century Ireland. Four Courts Press, 2008.
Travel Writing and Ireland, 1760-1860: Culture, History, Politics. Palgrave Macmillan, 2005.
editor. Landscape & Empire, 1770-2000. Ashgate Press, 2005.
editor with Tim Youngs. Perspectives on Travel Writing. Ashgate Press, 2004.
editor with Colin Graham. Irish and Postcolonial Writing: History, Theory, Practice. Palgrave Macmillan, 2002.
editor. The Tourist's Gaze: Travellers to Ireland, 1800-2000. Cork University Press, 2001.
editor. Harriet Martineau's Letters from Ireland. Irish Academic Press, 2001.
editor with Leon Litvack. Ireland in the Nineteenth Century: Regional Identity. Four Courts Press, 2000.