Graeme Morton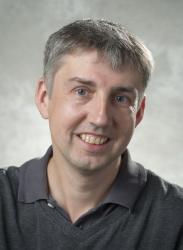 Education
Ph.D.: University of Edinburgh, 1993
M.A.: University of Edinburgh, 1989
Professional
University of Guelph, Scottish Studies Foundation Chair, 2004-2013
University of Guelph, Department of History, 2004-
University of Edinburgh, Lecturer & Senior Lecturer, Department of Economic and Social History, 1992-2004
Research
Scottish national identity and nationalism since 1707
William Wallace
Urban history of Scotland, local and central government, 1820-1920
Civil society and associational activity
Borders and the historiography of stateless nations
Visit Scottish Studies
Areas of Research for Graduate Supervision
National identity and nationalism in modern Scotland, Ireland, Britain and Canada
Urban History in 19th and 20th century Scotland and England
Economic and Social History of Victorian Scotland and Britain
Current Research
I am presently researching and writing a text book, Ourselves and Others: Scotland 1832-1914 (EUP 2006) and co-editing and contributing to volume 3 of Everyday Life in Scotland, 1800-1900 (EUP, 2008). I am also completing work on devolution/federalism in modern Scotland and Canada, civil society and local government in Victorian Edinburgh and on the historiographies of the Scottish nation. - Graeme
Publications
Books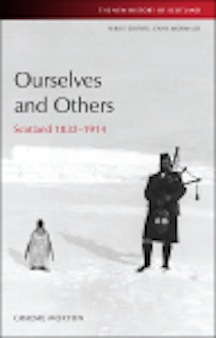 Ourselves and Others: Scotland, 1832-1914. Edinburgh University Press, 2012.
William Wallace: Man and Myth. Stroud: Sutton Publishing, 2001, 2004.
Unionist-Nationalism: Governing Urban Scotland, 1830-1860. East Linton: Tuckwell Press: 1999.
with A. Morris. Locality, Community and Nation. London: Hodder and Stoughton, 1998.
Articles and Book Chapters
"The historical struggle for democracy in Scotland." In Renewing Democracy in Scotland: An Educational Source Book, edited by J. Crowther, I. Martin and M. Shaw. National Institute of Adult Continuing Education (NIACE): Leicester, 2003, 9-12.
"Civil Society, Governance and Nation: 1832-1914." In The New Penguin History of Scotland: From the Earliest Times to the Present Day, edited by R.A. Houston and W. W. J. Knox. London: Allen Lane/Penguin Press, 2001, 2002, 355-416.
"Nationality in Civil Society: élite and folk culture in Scotland, 1707-1914." In a special edition of Skhid—Zakhid 4: Rossia et Britannia: Imperii ta natsii na okraiinakh Evropy, edited by Volodymyr Kravchenko & Stephen Velychenko (2001): 100-111.
"The First Home Rule Movement in Scotland, 1886 to 1918." In The Challenge to Westminster: Sovereignty, Devolution and Independence, edited by H.T. Dickinson & Michael Lynch. Tuckwell Press: East Linton: Tuckwell Press, 2000, 113-122.

"What If? The Significance of Scotland's Missing Nationalism in the Nineteenth Century." In Image and Identity: The Making and Re-making of Scotland through the Ages, edited by D. Broun, R. Finlay and M. Lynch. Edinburgh: John Donald, 1998, 157-176.

"Civil Society, Municipal Government and the State: Enshrinement, Empowerment and Legitimacy, Scotland, 1800-1929." Urban History: Special Issue: Civil Society in Britain 25, no. 3 (December 1998): 348-367.

"Scottish Rights and 'Centralisation' in the Mid-Nineteenth Century." Nations and Nationalism 2, no. 2 (July 1996): 257-279.