Kris Inwood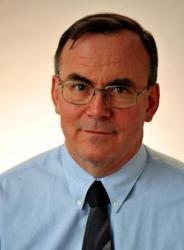 Education
Ph.D. University of Toronto 1984
B.A. Trent University 1974
Professional
Visiting Fellowships at Cambridge University, University of Edinburgh, Australian National University
Editor, Asia-Pacific Economic History Review & Social Science History
Research
industrialization; inequality; health and well-being; gender; Aboriginal peoples
areas of research for graduate supervision:
Canadian history; comparative colonial histories; industrialization; inequality; health and well-being; gender; Aboriginal peoples; social and economic history, population history
Recent Publications
"Living standards in settler South Africa, 1865-1920", Economics and Human Biology 47 (2022): 101158 w. J.Fourie & M. Mariotti. https://doi.org/10.1016/j.ehb.2022.101158.
"Intergenerational mobility in a mid-Atlantic economy: Canada, 1871-1901", Journal of Economic History (Dec 2022) w. L.Antonie, C.Minns & F.Summerfield https://doi.org/10.1017/S0022050722000353
"The mortality risk of being overweight in the twentieth century: Evidence from two cohorts of New Zealand men", Explorations in Economic History (Dec 2022), w. L.Oxley & E.Roberts https://doi.org/10.1016/j.eeh.2022.101472
"Solitary Confinement and Health and Other Life Course Outcomes for Convict Women", History Australia, 19 (2022): 13-33, w. H.Maxwell-Stewart.
"Crime, penal transportation and the digital humanities", Journal of World History, 32 (2021): 241-260, w. B.Godfrey, H.Maxwell-Stewart & R.Tuffin.
selected earlier publications
"Atmospheric Pollution and Child Health in Late Nineteenth Century Britain", Journal of Economic History 78 (2018): 1210-1247, w. R.Bailey & T.Hatton
Lives in Transition: Longitudinal Analysis from Historical Sources (McGill-Queens University Press, 2015), w Peter Baskerville.
"The Aboriginal Population and the 1891 Census of Canada", pp 95-116 in P. Axelsson and P. Skold eds., Indigenous Peoples and Demography: The Complex Relation Between Identity and Statistics (New York: Bergahn, April 2011), w M.Hamilton.
"The Social Consequences of Legal Reform: Women and Property in a Canadian Community," Continuity and Changev19 n1 (winter 2004), pp. 165-197 w S. Van Sligtenhorst.
"Gender and Occupational Identity in a Canadian Census," Historical Methods v32 n2 (Spring 2001), pp 57‑70, w. R.Reid.
Farm, Factory and Fortune: New Studies in the Economic History of the Maritime Provinces (Fredericton: Acadiensis Press, 1993).
Funding
Australian Research Council, Royal Society of New Zealand, NZ Health Research Council, Social Science and Humanities Research Council of Canada, Canadian Foundation for Innovation, Ontario Ministry of Research and Innovation, Sharcnet, Google