Linda Mahood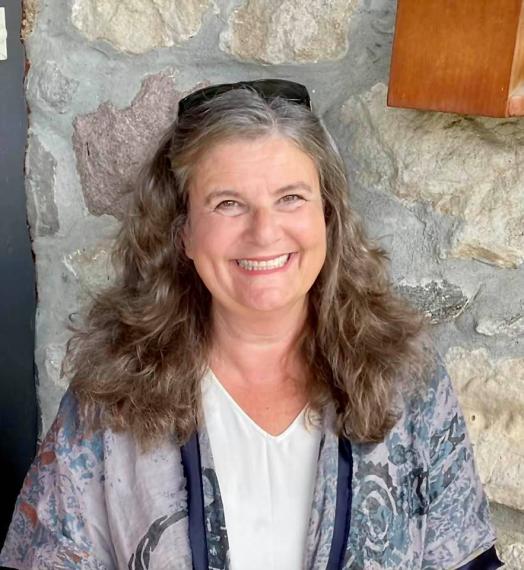 Education
Ph.D. University of Glasgow, 1992
MA (Leadership), College of Management and Economics, University of Guelph, 2014
M.Lit. University of Glasgow, 1987
B.A. University of Saskatchewan, 1984
 
Professional
Tri-University Graduate Program, Director, 2013 - 2016
University of Guelph, Department of History, 1995 -
University of Lethbridge, 1992-94
University of Saskatchewan, 1990
 
Research
19th and 20th century Britain and Canada
history of punishment and social control
child welfare, 19th and 20th century
1970s youth culture
areas of research for graduate supervision
Canadian and Scottish and British social history
Publications
   Editor
 Journal of the History of Childhood and Youth (JHUP)
   Books
Thumbing a Ride: Hitchhiking, Hosteling and Counter Cutlrue in Canada, (UBC Press, Spring 2018)
Feminism and Voluntary Action: Eglantyne Jebb and Save the Children, 1876-1928 (London: Palgrave MacMillan, 2009).
editor with Bernard Schissel, Social Control in Canada: Issues in the Social Construction of Deviance (Toronto: Oxford University Press, 1996).
Policing Gender, Class and Family, 1850-1945 (London: University College London Press, 1995).
The Magdalenes: Prostitution in the Nineteenth Century (London: Routledge, 1990).
   Articles and Chapters
"Vancouver Youth Hostels and Hostlie Locals," Urban History Reveiw, vol. 48:1, 2020.
"Canada's Thumb Wars: Hitchhiking, Youth rituals and risk in hte 20th Century," Journal of Social History, 2016, vol. 49, pp. 647-670.
"Hitchin' a Ride in the 1970s: Canadian Youth culture and the Romance with Mobility," Histoire sociale/Social History, vol. XLVII, no 93 (May 2014), pp. 207-227.
"Eglantyne Jebb: Remembering, Representing and Writing a Rebel Daughter," Women's History Review 17, no. 1 (Feb. 2008): 1-20.
"Elementary Teaching as Toil: The Diary and Letters of Miss Eglantyne Jebb, a Gentlewoman Schoolmistress," History of Education Journal 35, no. 3 (May 2006): 321-43.
"Feminists, politics and charity: the formation of the Save the Children Fund," Voluntary Action: The Journal of the Institute of Volunteering Research 6, no. 1 (Winter 2002): 71-82.
"'Give Him a Doing': The Birching of Young Offenders in Scotland," Canadian Journal of History37 (December 2002): 439-457.
"The disbudding of flowers: the historical construction of female adolescent delinquincy" in Gendering Scottish History, edited by T. Brotherstone, D. Simonton and O. Walsh (Glasgow: Cruithne Press, 1999).
with Barbara Littlewood, "Daughters in Danger: The Case of 'Campus Sex Crime'," in Sexual Harassment: Contemporary Feminist Perspectives, edited by Alison M. Thomas and Celia Kitzinger (London: Open University Press; Canadian Distribution, University of British Columbia Press, 1997), 157-171.
"Campus Sex Crime, Journalism, and Social Control," in Social Control in Canada: Issues in the Social Construction of Deviance, edited by B. Schissel and Linda Mahood (Toronto: Oxford University Press, 1996), 352-372.
"Reconstructing Girlhood: Putting "Clever" Girls in Science," Canadian Women Studies 13, no. 2 (1993): 91-95.
with Barbara Littlewood, "Prostitutes, Magdalenes, and Wayward Girls: Dangerous Sexualities of Working Class Women in Victorian Scotland," Gender and History 3, no. 2 (1991): 160-175.