Rebecca Beausaert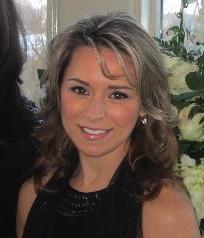 Education
Ph.D. York University, 2013
M.A. Western University, 2006
B.A. (Honors History) Western University, 2005
Professional
Sessional Instructor, Brock University and University of Guelph, 2013-
Research Assistant, York University, 2007-2012
Teaching Assistant, York University, 2007-2012
Teaching Assistant, Western University, 2005-2006
Research Assistant, Annandale National Historic Site, 2003-2006
 
Research
Rural and Small-Town Ontario in the Nineteenth and Early-Twentieth Centuries
Histories of Sport, Leisure, and Popular Culture
Women's and Gender History
Imperial and Commonwealth History
Legal History
History of Medicine
Local and Community Studies
Museums, Public History, and Social Memory
 
Publications
"'Young Rovers' and 'Dazzling Lady Meteors:' Gender and Bicycle Club Culture in Turn-of-the-Century Small-Town Ontario," Scientia Canadensis: Canadian Journal of the History of Science, Technology and Medicine (forthcoming 2014)
"Not Guilty, but Guilty: Race, Rumor, and Respectability in the 1882 Abortion Trial of Letitia Munson," in Women of the "Promised Land": New Essays in African Canadian History, edited by B.E. de B'beri and Nina Reid-Maroney (Toronto: University of Toronto Press, forthcoming 2014).
"'Foreigners in Town:' Leisure, Consumption, and Cosmopolitanism in Late-Nineteenth and Early-Twentieth Century Tillsonburg, ON," Journal of the Canadian Historical Association 23, no. 1 (2012): 215-247.
"'Happy Homes Make Happy Hearts:' Women, Families, and Domestic Leisure in Elora, ON, 1870-1914," Wellington County History 25 (2012): 7-19.
"Why was the U.S. Civil War one of the 'bloodiest wars of all time'?" The Mirror (25) (2005): 47-59.