Why Choose LA @ Guelph?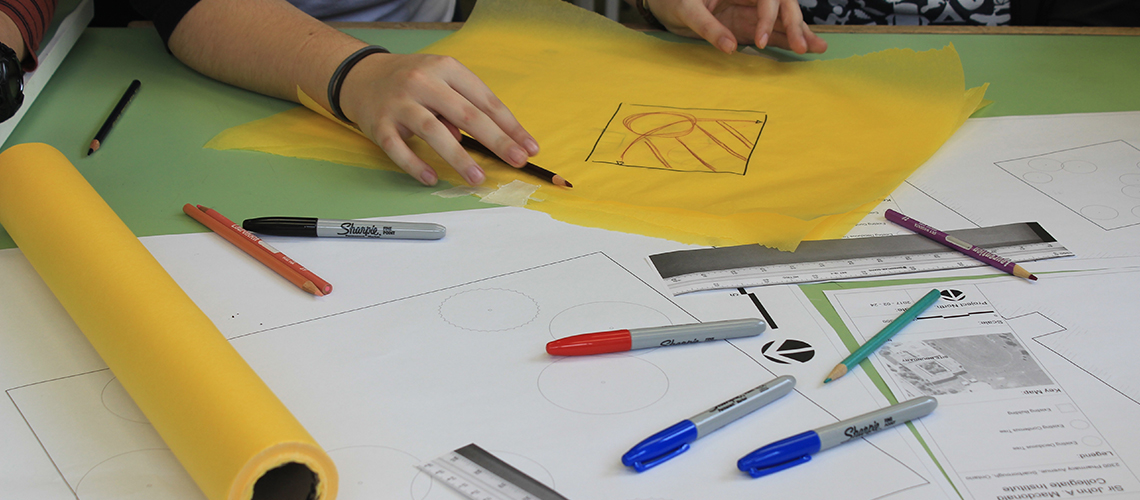 Mission Statement
Our Mission is to excel at comprehensive and evidence-based education, innovation, and scholarship in the art and science of landscape architecture and to prepare graduates to lead professional practice into the future.
Guelph's Reputation
The BLA and MLA programs at Guelph enjoy a world-wide reputation as a centre for landscape architecture education. Our faculty and associated professionals are recognized internationally for their contributions to teaching, research, writing, practice and professional service.  Faculty bring a broad range of experiences to the learning environment.  They hold degrees in landscape architecture and many related fields and have practiced in a variety of settings. Both BLA & MLA programs are fully accredited by the Canadian Society of Landscape Architects and fully recognized by the American Society of Landscape Architects.  An accredited degree from Guelph's programs facilitates membership in Landscape Architecture professional associations across North America.
Design
Our students get hands-on experience through community-based studio projects with real clients. There are many options for BLA & MLA students to study abroad through the University's international exchange program. Internships and summer employment opportunities provide students with paid professional experience in some of North America's most prestigious firms.
Research
Students and faculty at the University of Guelph make a significant contribution to research in Landscape Architecture. Research is published widely in the top international journals of the discipline, as well as professional/industry periodicals.
Graduates/Alumni
Our graduates are in demand by employers who value their education in both theory and practice, and because of experience gained through practical experience and community outreach projects. Our alumni have exciting careers in the public, private and academic sectors worldwide. The LA programs have a strong relationship with the largest group of alumni in Canada. Graduates of the University of Guelph work all over the world.
The Landscape Architecture programs in celebration of the 50th anniversary of landscape architecture at the University of Guelph in 2015 created the "Notable Alumni of Landscape Architecture" online project which features BLA and MLA alumni.
Atmosphere
The faculty and students in Landscape Architecture are a group of creative, concerned and intensely involved individuals who enjoy the opportunity to work and learn together.  Housed in our own building, we provide comfortable studios and classrooms, as well as computing facilities.  The Landscape Architecture Student Society (LASS) and the SEDRD Graduate Student Society (GSS) organize many social and educational student events throughout the year.
We provide top-notch education in an atmosphere where people work to help each other, build upon each other's strengths, and create a community where everyone will know your name.  We strive to provide you with knowledge, skills, values and experiences that will last a lifetime through engagement with professors, fellow students, professionals, alumni and staff. 
The Campus
Our safe, friendly, walkable campus is a mix of charming traditional buildings and new facilities, set in a lovely landscape that forms a learning landscape for our students.  The University's Arboretum includes almost every tree and shrub indigenous to southern Ontario in an area covering 165 hectares (408 acres).  Hospitality Services at Guelph is recognized as a Canadian leader for sustainability initiatives within University food service and retail operations, and has won numerous local food awards. University students rank Guelph as Number 1 in food quality. There are also excellent athletic facilities and many Landscape Architecture students are varsity athletes. Our library houses the Centre for Canadian Landscape Architecture Archives.
The Community
The City of Guelph has big city appeal with a small town feel and is rated as one of the top five most sustainable cities in Ontario.  It is a vibrant community of over 135,000 with a lively downtown, abundant shopping opportunities and dynamic cultural activities.   Guelph students have unlimited access to Guelph transit for travel throughout the city, and linkages to surrounding cities.
What our Students Say
"I really enjoy collaborating in the studio. There are so many components that go into each project; working as a team and sharing knowledge makes everyone's project better." -Mark Gordon
"I love the diversity of the landscape architecture program and the profession. It allows me to exercise my love of design, problem solving, and the environment. We use new technology and innovation, all the while working in a team with some great people. Every given project, situation and design is unique; it never gets boring!" -Jenny Trinh