Accommodations

BOOKING ACCOMMODATIONS AT THE CONFERENCE HOTEL
October 10-13, 2018 | Four Points Sheraton, Niagara Falls, Ontario | 6455 Fallsview Boulevard, L2G 3V9 | 905-357-5200 | Toll. Free: 1-888-238-9190
COMPETITIVE RATES:
As our membership is comprised of savvy world-travellers, we have negotiated rates competitive with last-minute, online discount websites for Fallsview and Cityview rooms during the conference. The 2018 CSECS Conference is being held during one of the busiest seasons in Niagara Falls, when winery tours, fireworks and illumination, and "leaf peeping" excursions are in full swing. This is a hospitality milieu that caters to a weekend crowd; as such, they do not provide blended rates for stays occurring over the course of the weekend. However, the rates we have negotiated are exceptional, but to receive these rates, delegates must book by August 27th, 2018.:

This Package Includes:
 Complimentary bottled water in every guestroom
 Complimentary High Speed Internet Access
TO BOOK:
To book at the reduced, conference rate ONLINE: http://www.fourpointsniagarafallsfallsview.com/groups-and-meetings.php
Once you reach this page, scroll down to the very bottom where it says "special offer code" Group Reservations. Here you will need to enter the special group code csecsw2018 which has been created only for your group.
To book at the reduced, conference rate, by PHONE:
Guests may also call into our reservations department for bookings as well. Our reservation department is open daily from 8am to midnight, and can be reached at 1-800-363-3255.
Anyone calling will need to ask for the "CSECS Conference" group.
AMENITIES: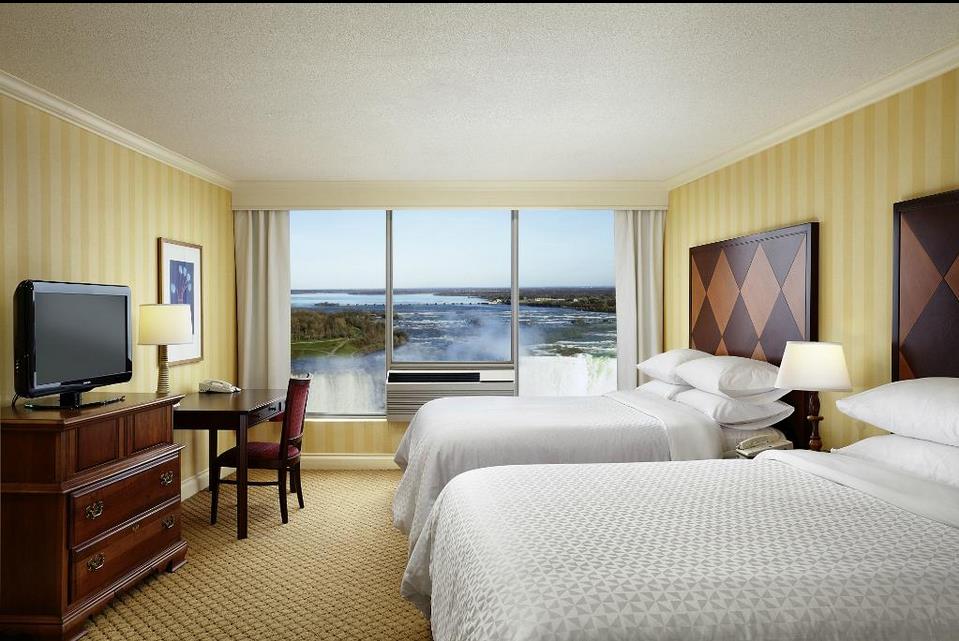 The hotel is situated in the Fallsview district of the city, directly opposite the Horseshoe Falls and includes restaurants, East Side Mario's Italian Eatery, Ruth's Chris Steakhouse, IHOP and Starbucks Cafe. The hotel is connected to the Fallsview Casino by an indoor walkway, and is located conveniently near major Niagara Falls attractions including Journey Behind the Falls, Hornblower Niagara Cruise, the Fury, and more. The Fallsview Casino Resort is directly across the street from the hotel. It is also within sight of the IMAX theatre and Skylon Tower.