Matt Lennox (2009 cohort)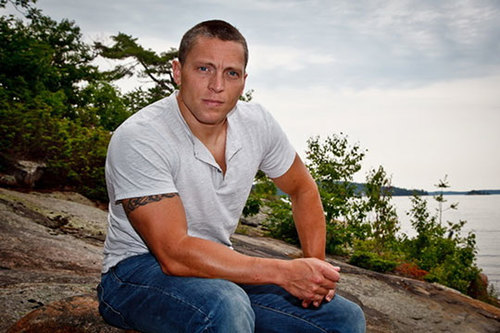 Initially I had some reservations about applying for an MFA in creative writing. I'd had some short stories published and had just signed a contract with Oberon to put together a collection. What, I thought (young grasshopper that I was), could I possibly learn in a master's level programme? On the other hand, at the time, I was serving with the army in Afghanistan and I didn't really have much of a plan for my life post-tour. So I put together the application package and took it over to the Canadian post office and sent it to the University of Guelph. A while later—I can't remember how long—I received an email telling me I'd been accepted into the programme. As I read into the accompanying information, I started to get genuinely excited about it. The curriculum and the authors already attached to the MFA buoyed me through the last few weeks of my deployment.
Without question, the programme was one of the best moves I've ever made. I knew that on the first day of the plenary session, and I've never doubted it since. One aspect of it was technical—having a chance to develop my craft under the mentorship of some of Canada's finest writers, as well as alongside peers whose careers I'm excited to watch even now. But, for me, beyond the technical training was the wider dialogue the MFA introduced me to. Vibrant discussions ranging from gender issues to social justice to cultural identities to everything in between–a host of topics I'd never really thought about before, but are nevertheless vital components of the purposes literature must serve.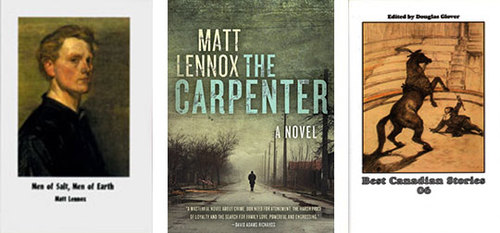 Now, I won't get too lofty and serious here. While my peers, since our time together, have gone on to well-deserved acclaim as poets, playwrights, and memoirists, among others, I'm still a guy who primarily likes telling simple good-guy-bad-guy tales. Small town noir, I guess you could say. And I'm not always eager to consider my responsibilities as a writer—it's a lot of work, after all, and it doesn't always lead to comfortable places—but I can't shake those responsibilities either. The University of Guelph MFA is directly responsible for that.
Matt Lennox is the author of Men of Salt, Men of Earth and The Carpenter. His next novel, Knucklehead, is due out in May 2015. He has had short fiction and non-fiction published in The Walrus and Toronto Life. Outside of writing, Matt has served in the Canadian Army Reserves since 2002. His service included one tour of duty in Afghanistan from 2008-2009. Matt enjoys carpentry, amateur boxing, and travelling. In 2014 he married Natalie Jacyk, a Toronto-based lawyer. 
[featured: fall 2014] 
Memoir: The Informer, Toronto Life
Fiction: "A Speaking Engagement" in The Walrus
Q+A: The Rusty Toque
Review: Steven W. Beatty on The Carpenter in The National Post