Laurie D Graham (2008 cohort)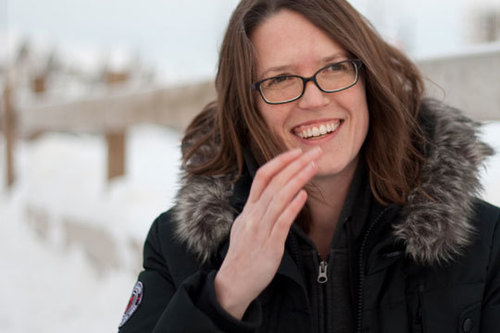 I landed two jobs (to my shock) after completing my MFA: one at Humber College and one at Brick magazine. My life has since become truly three-pronged—writing, editing, teaching—and I see this as a happy and rather direct outcome of completing a Master's degree. To sit on various sides of a piece of writing, to have various roles in bringing a piece of writing to completion or publication, is a true education, and that education started in the workshop environment. I chose to pursue a Master's degree for the simple reason that it would give me time to write, and I chose the Guelph program because of its faculty, but I came away with a much more broad set of experiences and knowledges than I could have expected. 
One thing that differentiates the Guelph MFA from other programs is its summer mentorship. I produced an enormous amount of work in those few summer months, more than I thought I was capable of, and I came away from my two years in the program with a poetry manuscript, two-thirds of a novel, and ideas for further projects. Not only did those two years show my work a way forward, but they helped solidify a writing practice.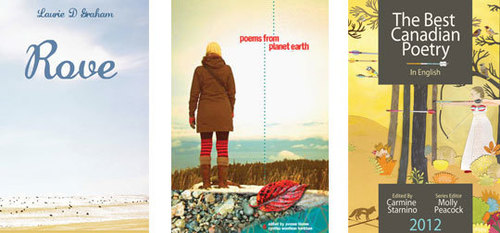 Laurie D Graham is a writer, a book reviewer, an instructor at Humber College, and an editor of Brick magazine. She is a regular reviewer for Brick, The Malahat Review, and The Fiddlehead, and she has had poems, short stories, and essays published in journals across the country, as well as in the anthologies Best Canadian Poetry 2012, A Crystal through Which Love Passes: Glosas for P.K. Page, and Poems from Planet Earth. Rove is her first book of poetry, published by Regina's Hagios Press. Prior to receiving an MFA from the University of Guelph, she received a BFA in writing from the University of Victoria and a BA in English from the University of Alberta. Laurie grew up in the suburbs of Edmonton and now resides in London, Ontario. 
[featured: spring 2014] 
Profile: Open Book Toronto
Review: of Lisa Moore's Caught for the Malahat Review
Interview: Zinio - on the editorial process at Brick