Meet the Conductors
Dr. Marta McCarthy, Conductor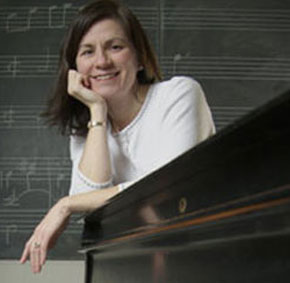 Dr. Marta McCarthy, Conductor, is an Associate Professor at the University of Guelph, where she has been directing the choirs and teaching musicianship for over fifteen years. She also conducted the University of Waterloo Choir for five years, and taught choral techniques at Wilfrid Laurier University and at the University of Toronto. 
Marta was honoured to conduct the 2014 Ontario Youth Choir with recent performances in Ottawa, Midland, and Toronto. She was also elected by her peers to be President of Choral Canada, this country's national representative of choral conductors, singers, administrators, composers, industry associates, and accompanists.
A graduate of Westminster Choir College of Princeton (M.Mus), the Royal Conservatory of Music (ARCT, piano performance) and of the University of Toronto (B.Mus, B.Ed., Ph.D.), Marta was awarded the 1999 Elmer Iseler Conducting Fellowship. She also received an Ontario Volunteer Service Award, was named a member of the June Callwood Circle of Caring and, in 2005, was named a Woman of Distinction for Arts & Culture in Guelph.Dr.
McCarthy conducts the University of Guelph Symphonic Choir, Chamber Singers, Women's Choir and Women's Chamber Choir. The Women's Chamber Choir were finalists and received an Honourable Mention award in the 2006 CBC National Radio Competition for Amateur Choirs. The Chamber Singers perform at national events such as Podium 2002, University Voices 2002, 2004, 2006, Festival 500 (2005) in St. John's, Newfoundland, and at Kathaumixw International Choral Festival in Powell River, British Columbia. In the fall of 2005, the choir joined the Elora Festival Singers for a conducting workshop led by Noel Edison, and were featured in July 2006 at the Elora Festival.
Lanny Fleming, Assistant Conductor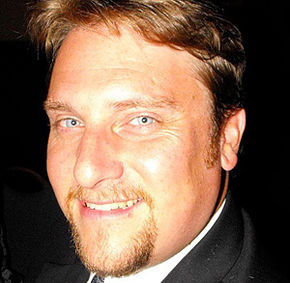 Lanny was born and raised in the Royal City, and remains a busy musician in and around Guelph. He has been singing as a section lead with the Guelph Chamber Choir since 2003. In 2014, he started working as a section lead and Assistant Conductor with the University of Guelph Choirs and Marta McCarthy.
Lanny also appears as a chorister and occasional soloist with the Oakville Chamber Ensemble, under the baton of Stephane Potvin, and the ensemble Arcady, with their founder and director, Ronald Beckett. He is a long-time member of the Parish Choir of St. John's Church, Elora, directed by Noel Edison. He has also appeared as a guest chorister with numerous groups, including the Elora Festival Singers, the A Cappella Chamber Choir (Port Elgin), the Renaissance Singers (Kitchener/Cambridge), and the Bach-Elgar Choir (Hamilton).
His musical education began at John F. Ross, then a Bachelor of Music degree from Wilfrid Laurier University in 1998, followed by a Bachelor of Education from the University of Western Ontario in 1999. Currently Lanny teaches Grade 7 & 8 at Erin Public School, having previously taught those grades at Willow Road Public School. His wife Heather is the Festival Coordinator for the Guelph Kiwanis Music Festival. They maintain a busy performing schedule while raising two wonderful children, Laura and Bennett.