Spanish and Hispanic Studies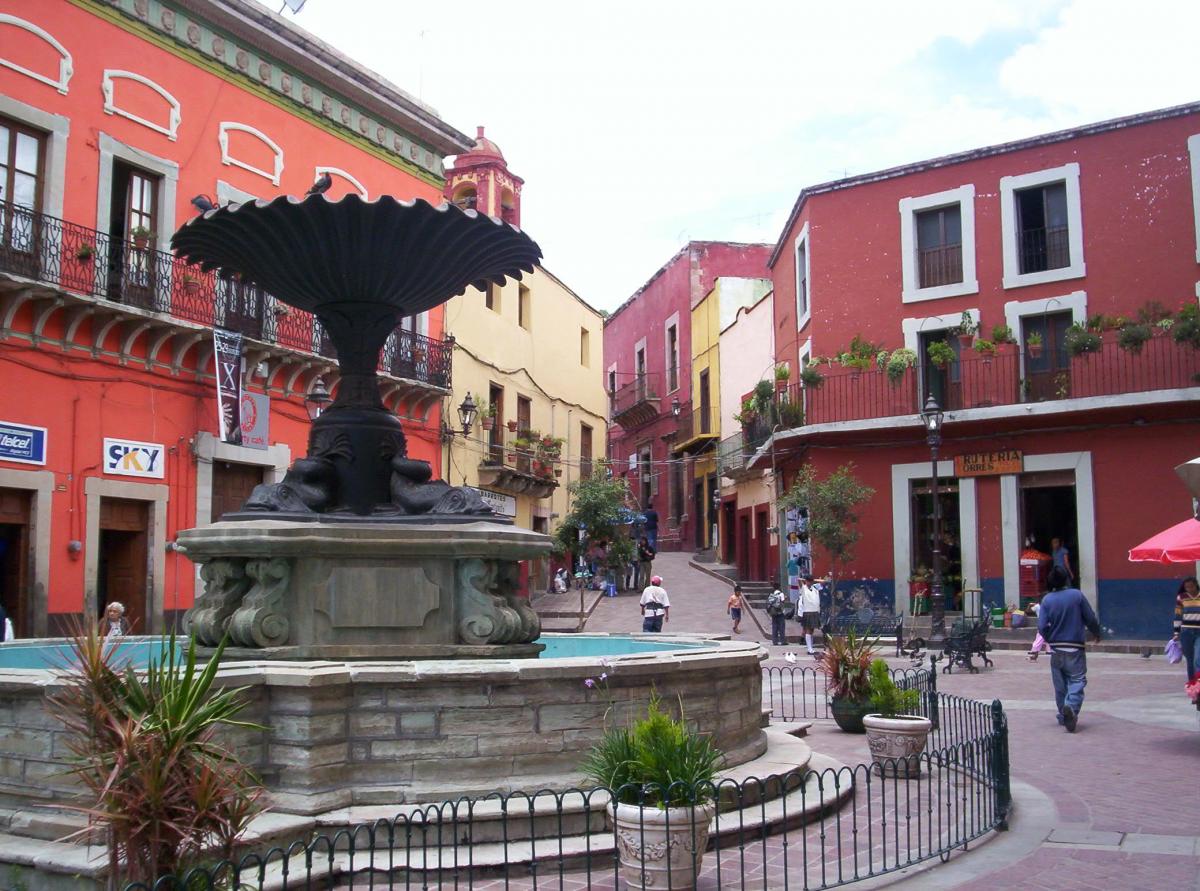 Spanish is the world's second most widely used language, surpassed only by English in its international popularity.  Third in mother-tongue speakers, behind English and Mandarin, Spanish has a unique international presence, with 450 million native speakers. It is the official language of 20 countries in Latin America, Europe and Africa.  Spanish is also spoken by 53 million people in the United States, meaning that one-third of the citizens of the North American free trade area speak Spanish as their first language.  In Miami, Mexico City, Panama City, Buenos Aires and sometimes Los Angeles, Spanish is the language of business.  It is the language of classical guitarists and bullfighters in Seville and Granada, of academic research in Madrid and Lima, of arts festivals in Bogotá, Guadalajara amd Havana.  In Spanish you can talk to Puerto Rican salsa dancers, Ecuadorean coffee farmers or Costa Rican resort owners; you can ask for directions in cities from Santiago, Chile to San Antonio, Texas to New York.    The greatest playwrights of the 17th century wrote in Spanish, as have some of the greatest novelists of the 20th and 21st centuries.   Whether spoken by the Arab populations of early medieval Spain, in the Philippines, in Indigenous communities from Paraguay to Guatemala, or among Africans in Equatorial Guinea or Western Sahara, Spanish has been shared and developed above all by people of colour who have defined the Spanish language as a zone where different cultures mix.
The Spanish and Hispanic Studies Program offers enriching options for students with no previous Spanish, as it does for those who have taken high school Spanish, or for near-native speakers.  Beginners start with SPAN*1100, those with Grade 12 Spanish start with SPAN*2000, while native or near-native speakers may choose to enroll directly in our lively advanced courses on the literatures and cultures of the Spanish-speaking world.  Students are also encouraged to gain firsthand experience of a Spanish-speaking country through the University of Guelph's exchange programs.
Major/Minor Requirements
Requirements for a major or minor in Spanish
Course Offerings
Language
Language courses focus on the structure of the Spanish language, vocabulary acquisition, linguistics, composition and translation.  Emphasis on interculturality and development of speaking and listening skills are achieved through small seminar groups in first and second year language courses.  Courses in Latin and in Linguistics are recommended to complement tthe study of the Spanish language. The fourth-year one credit course, SPAN*4500 focuses on the theory of translation translation and on the development of translation skills from Spanish into English and vice versa. Students work with a variety of texts from multiple fields, including journalism, business, science, and literature.
Students who take advantage of Guelph's exchange and semester abroad programs are usually fluent in the language when they return.
Culture/Civilization
The required courses in the area of culture and civilization provide an introduction to the rich and diverse Spanish and Latin American cultures as manifested in their society, institutions, history and artistic development. Cultural topics are taught through lectures, films, music, seminars, and assigned readings.
Literature
Literature courses are topic oriented. Various theoretical concepts are introduced, with an emphasis on textual analysis. Students are trained to think critically and to communicate their thoughts effectively through in-class presentations and discussions, in seminars and in research papers.
Spanish and Hispanic Studies Faculty
Faculty members have diverse academic backgrounds and expertise in various fields of Spanish language, literature and culture. The faculty members are committed to excellence in teaching. By combining their research efforts with effective pedagogical strategies they work together to create an atmosphere in which critical thinking, dialogue, and respect and appreciation of the rich Hispanic language and culture are encouraged.
For further information, please contact the Head of Spanish and Hispanic Studies, Professor Stephen Henighan (shenigha@uoguelph.ca).