A Day in the Life: Brandon Guild, MSc Student
Brandon Guild is a master's student in the Department of Food Science. His research is conducted in the food packaging and biomaterials lab led by Prof. Loong-Tak Lim. Brandon works collaboratively with the 18 other lab members on projects including coffee shelf life, active packaging for fruits and processed meats, controlled release systems, and intelligent packaging. Learn what a typical day is like for Brandon by clicking through the arrows below.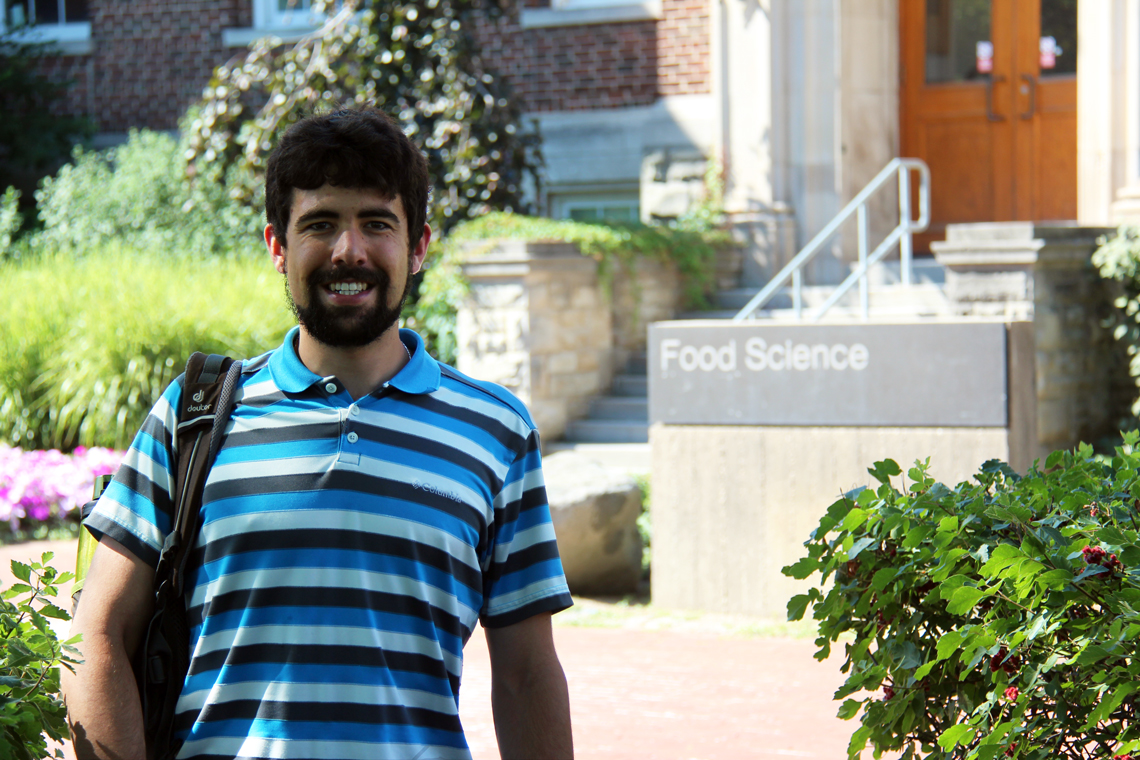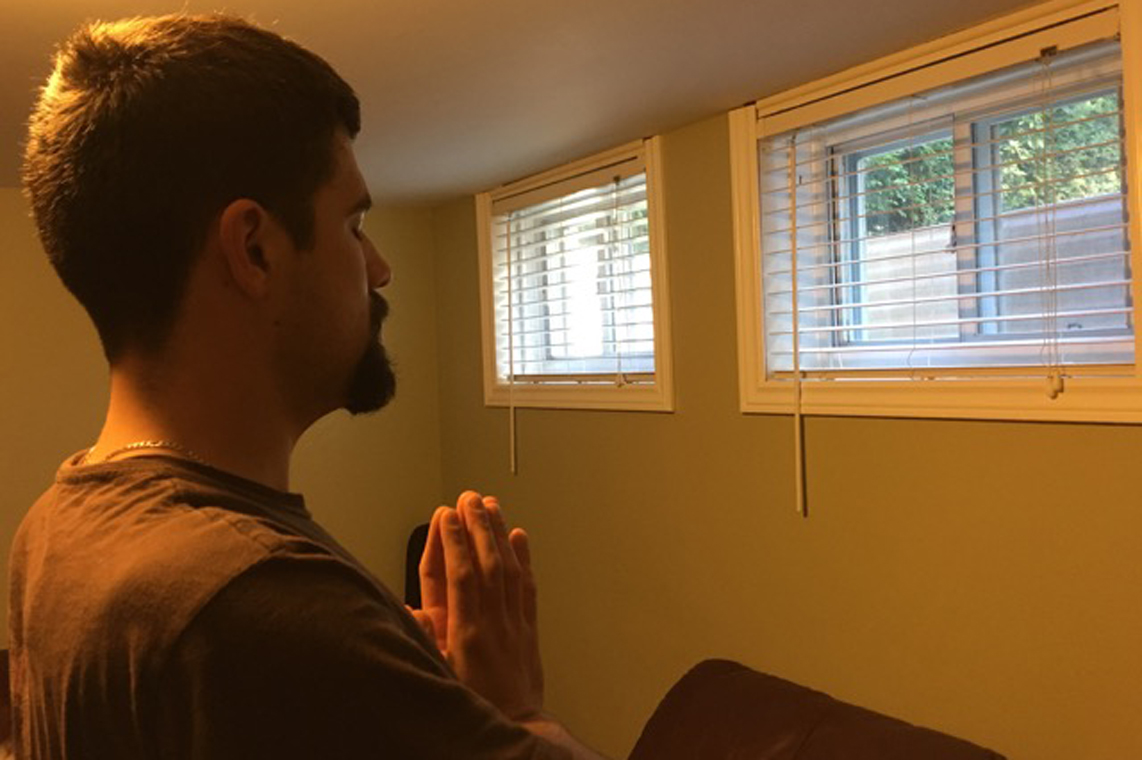 8:00 a.m.
I start most days with a bit of active meditation and mindfulness at home. I find this helps me stay grounded throughout the day and confront challenges from a fresh and positive perspective. It also helps to get blood flowing and wake me up! Lately I've been reading a book by Rick Hansen called "Just One Thing" to help focus some of my meditations in the morning.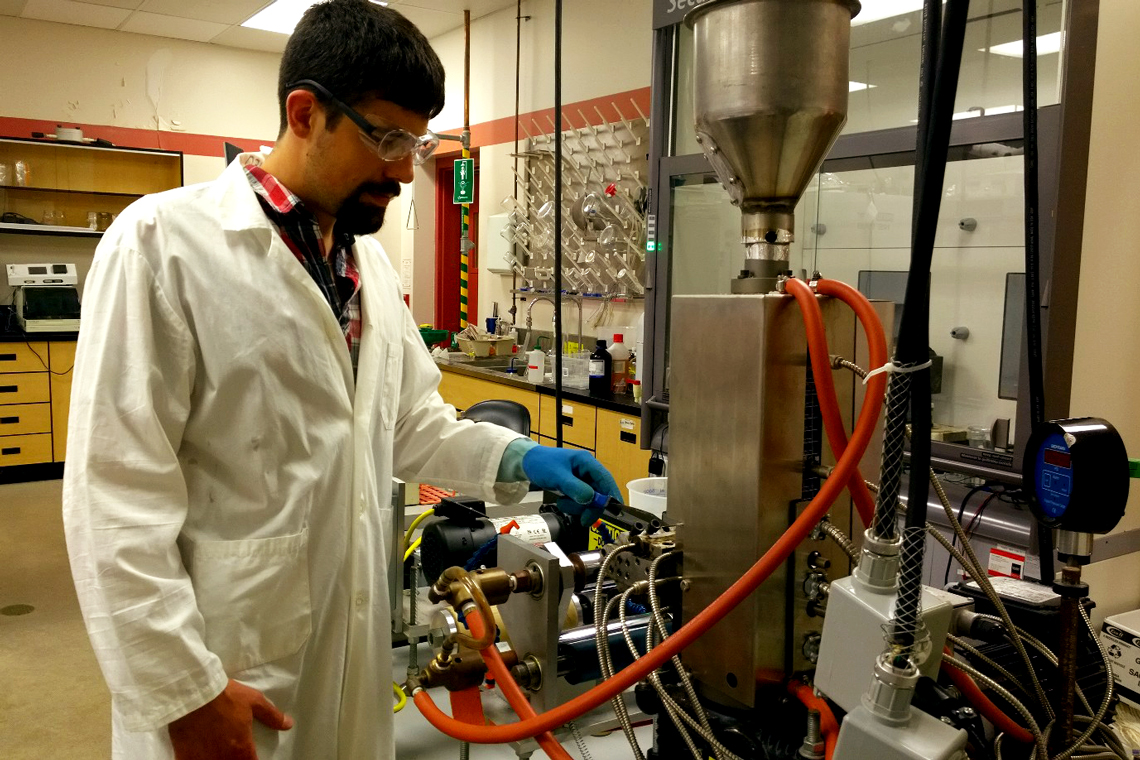 9:00 a.m.
On campus, each day is very different for me. During my term as a teaching assistant for a fourth year undergraduate class in food product development, I may start the day with students in the classroom or the sensory lab. Lately however, I have been spending the mornings in my own lab, completing my final experiments. My research is focused on evaluating the material and antimicrobial properties of active packaging film. Active packaging is designed to include subsidiary constituents in or on the packaging material or package headspace to enhance the effectiveness. The active packaging films I am working on are intended to improve the safety and shelf life of ready to eat meat and cheese products.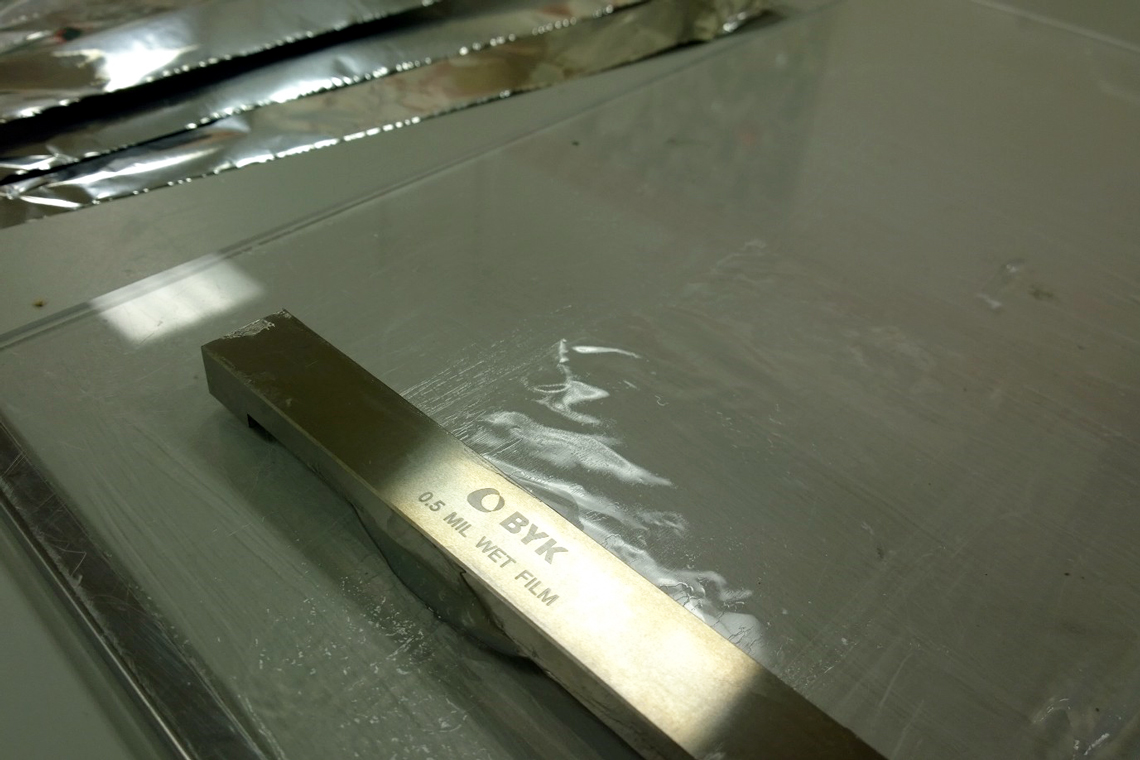 9:00 a.m.
I develop the poly lactic acid (PLA) film sheets in the lab, and then apply an antimicrobial coating. PLA is a biobased material that has the potential reduce our dependency on petroleum based polymers. When the coating is applied, the antimicrobial properties against E. coli and Salmonella of the film are measured in vitro and in meat systems through collaboration with some amazing colleagues at Agricultural and Agri-Food Canada. I assess the material and coating properties of the film in our Food Packaging and Biomaterials Group's lab in Food Science.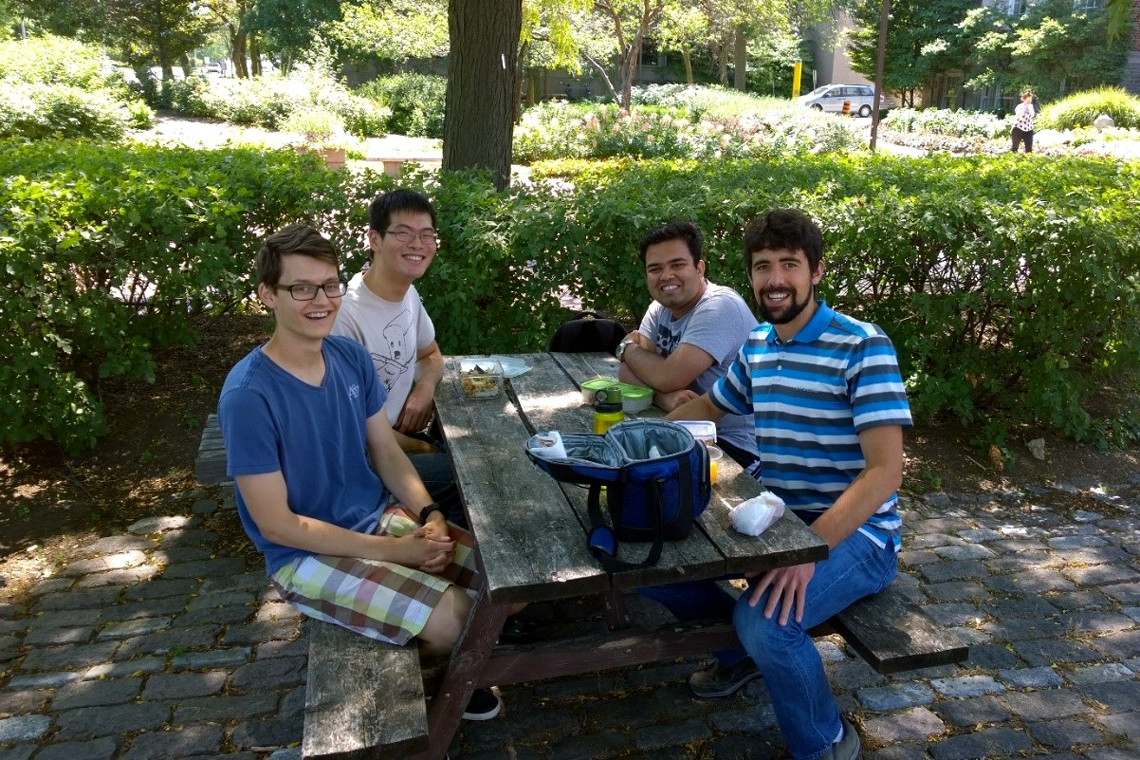 12:00 p.m.
When it's nice out in the summer, I like to break for lunch outside with some of my colleagues. During the fall and winter semesters, I tend to take a bit more of a working lunch and use this time to grade papers, write, catch up on emails, or read food industry news.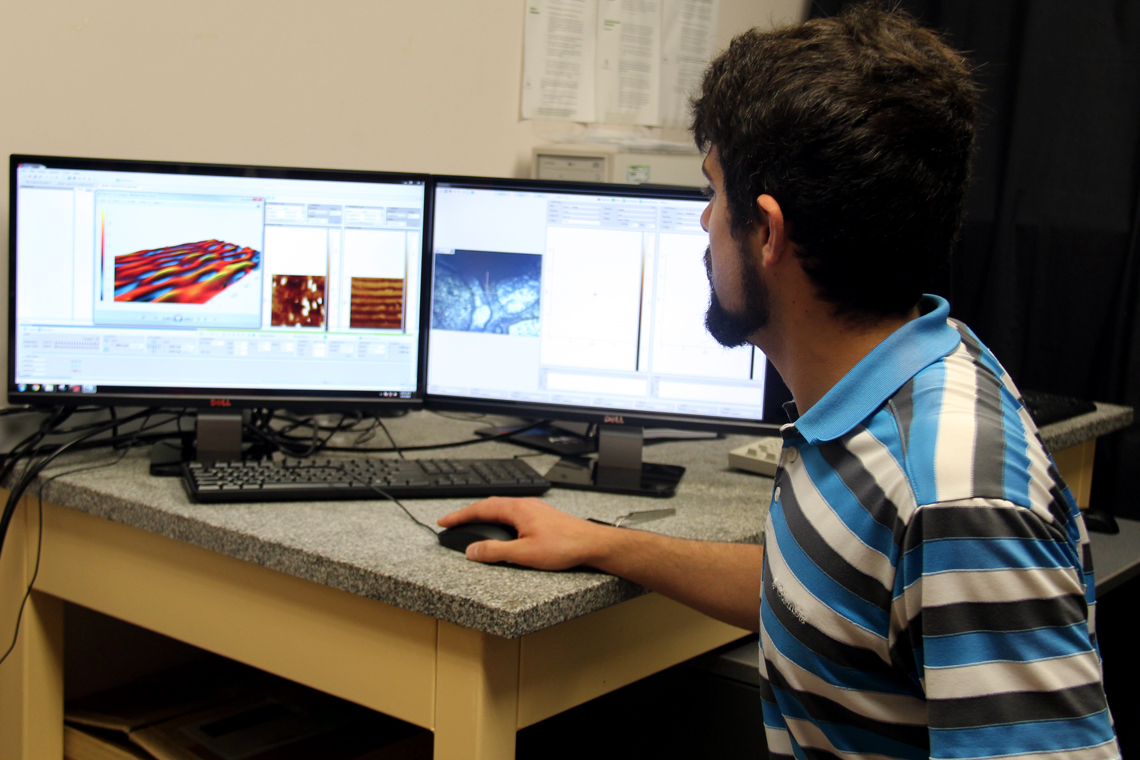 1:00 p.m.
After lunch, I continue in the lab evaluating the material and coating properties of my coated antimicrobial films. Evaluating these properties involves a variety of measurements such as water vapor transmission across the film, viscosity of the coating, surface roughness and appearance. Here I am using an Atomic Force Microscope to evaluate the appearance of my antimicrobial coated film and compare it to uncoated film.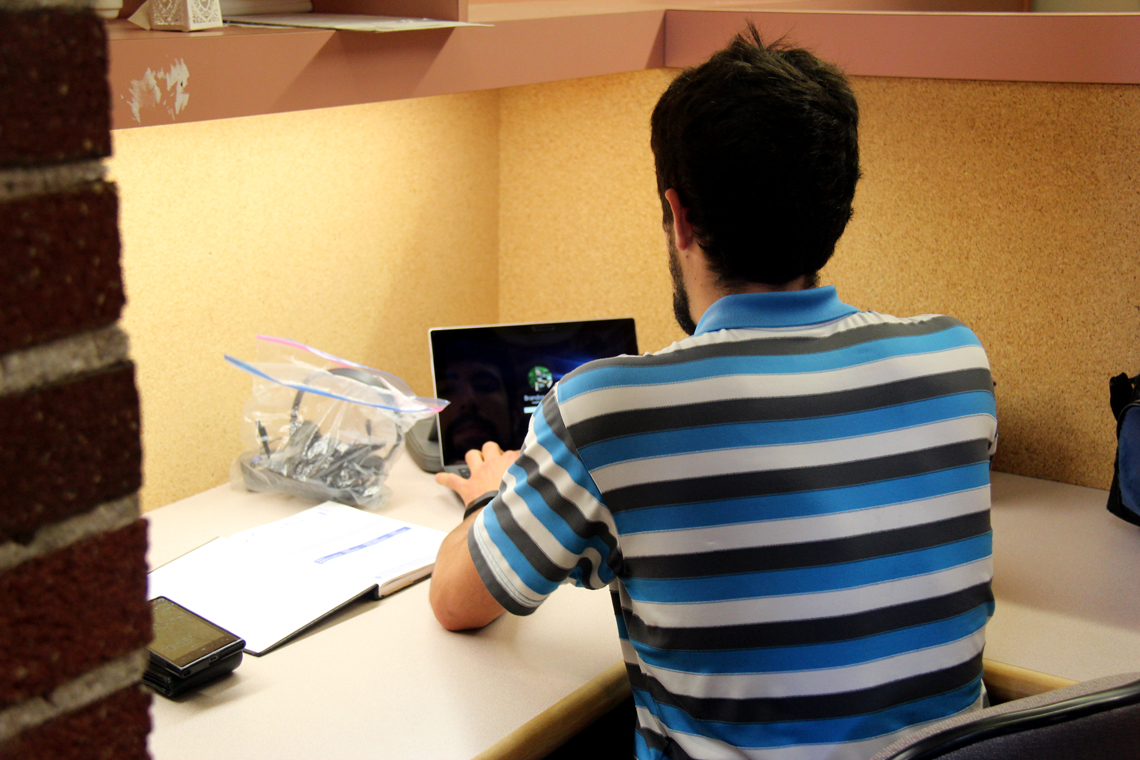 3:00 p.m.
In the afternoon, most of my time is spent writing. As I am nearing the end of my master's degree I spent a lot of time analyzing data and preparing a manuscript for publication in the Journal of Applied Material Science. This will also comprise the middle part of my thesis. In addition, I am working on the finishing touches of a book chapter with the help of one of my colleagues. The book chapter will go into a textbook on nanotechnology use in meat packaging.
6:00 p.m.
In the evening I usually try to get in some type of physical activity. Tuesday nights I run with a community running group called the Guelph Victors. We run on the Alumni Stadium track in the summer and in the Field House during the winter months. I'm also part of a community three-pitch team this summer. In the fall and winter semesters, I often participate in intramurals at the university and attend or instruct group cycle classes since I completed my group cycle certification last year.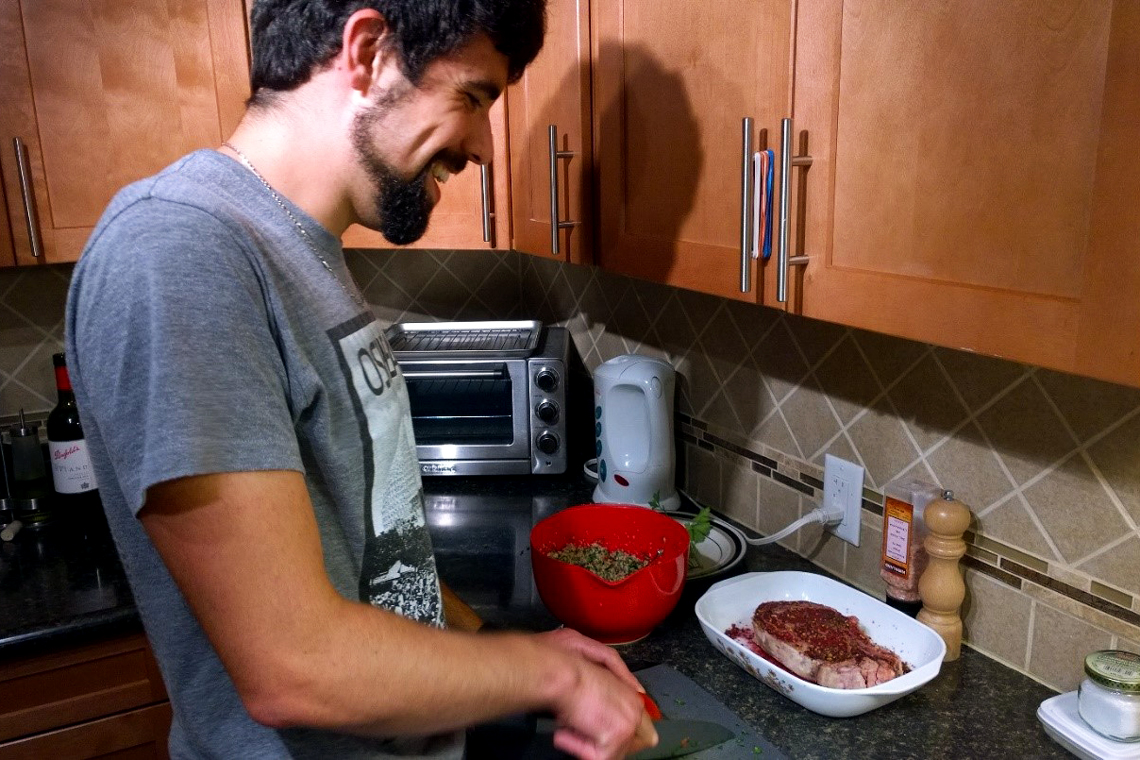 7:00 p.m.
I like to prepare a lot of my own meals. I will often share a meal or two each week with my housemate or my girlfriend. I cook quite seasonally, getting inspired by what I see on social media, at the weekend market, or recreating classics from my Italian upbringing.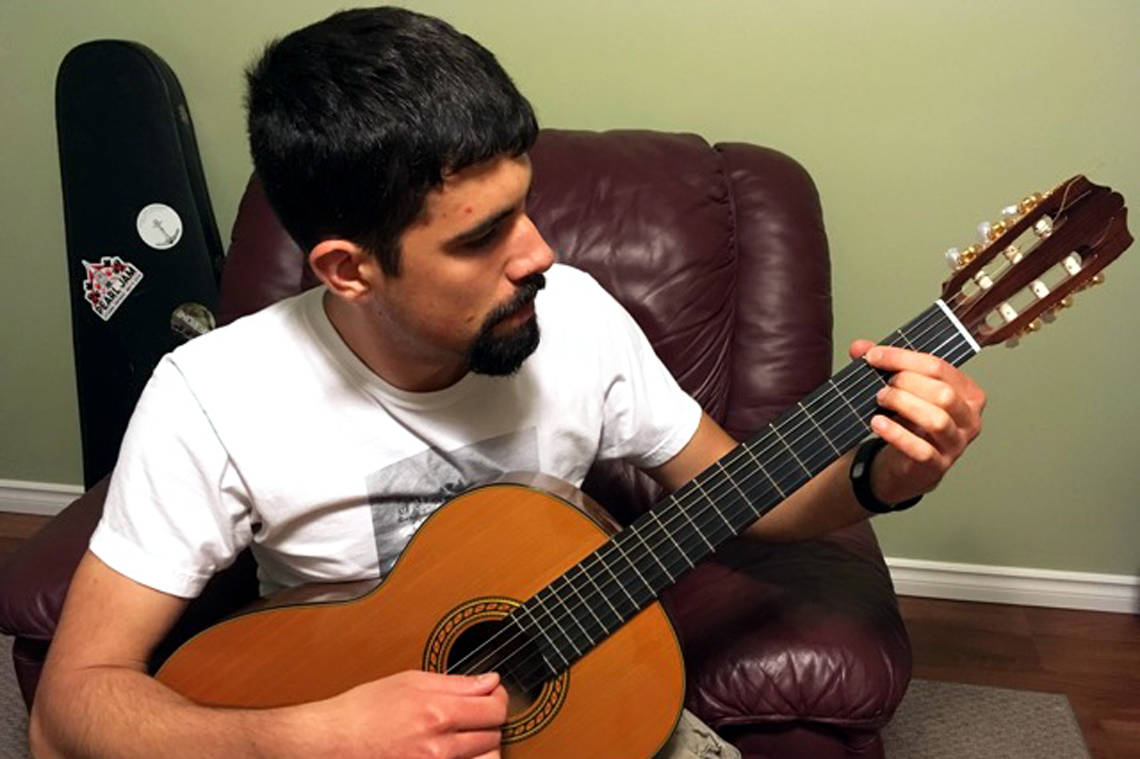 9:00 p.m.
Lately I've been filling whatever leftover time I have in the day working on my thesis and completing tasks related to a business I started with one of my peers in the department. Our business is called Souper, and specializes in the creation of innovative, made-from-scratch soups using wholesome ingredients, delivered straight to your doorstep in Guelph or Hamilton. I also like to play guitar when I can. Usually I play classical royal conservatory pieces, rock or alternative, depending on my mood. Music is a big part of my life and I listen to and read about artists old and new every day.