A Day in the Life of Gary Csöff, MSc Student
Gary Csöff is a second year master's student in the Department of Plant Agriculture. Working with his advisors Profs. Rene Van Acker, John Lauzon and Bill Deen, Gary's research focuses on subsurface drip irrigation and nitrogen fertilizer applications on grain corn in southern Alberta. When not tending to his graduate work, Gary is also a Technology Development Representative with Monsanto and manages a research program for canola, corn and soybeans. Learn what a typical day is like for Gary by clicking the arrows below.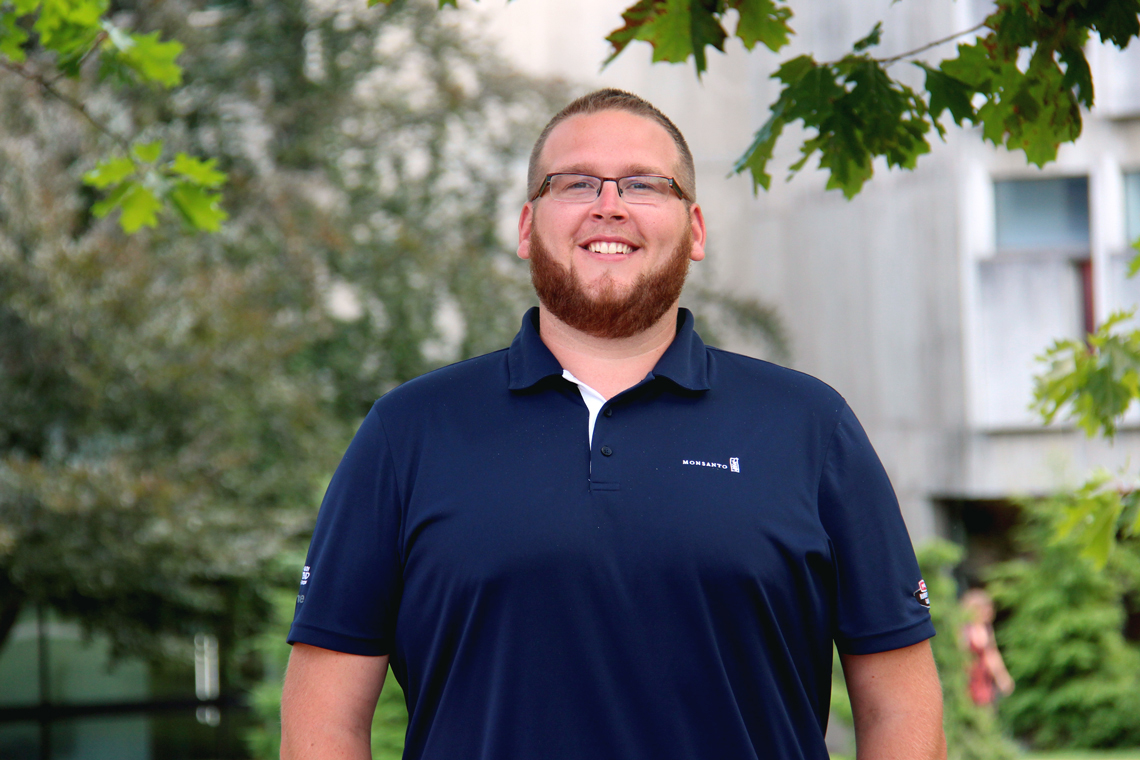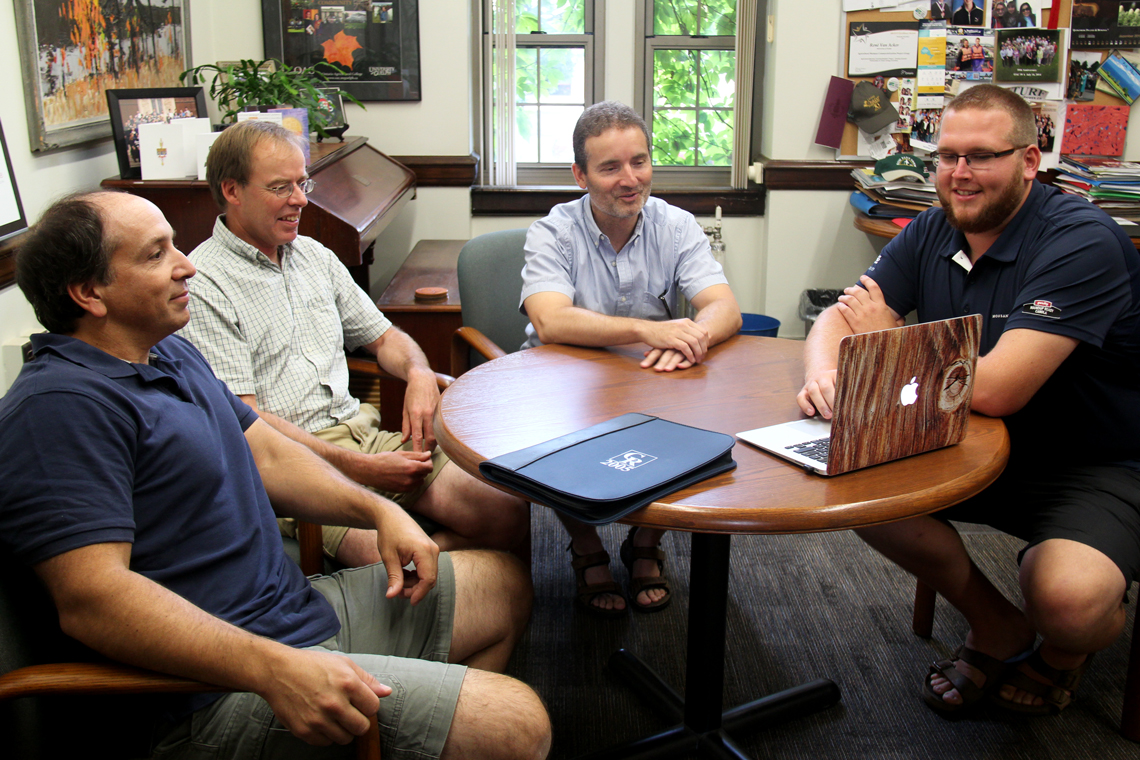 8:00 a.m. (EST)
My research is based in Brooks, Alberta. However, a few times throughout the summer, I make the trip back to Ontario to meet with my advisory committee. I update Profs. Rene Van Acker, John Lauzon and Bill Deen on my research progress and interesting findings. Meetings typically last just over an hour, and are an excellent time to bounce new ideas around for discussion, while also receiving valuable guidance to ensure success.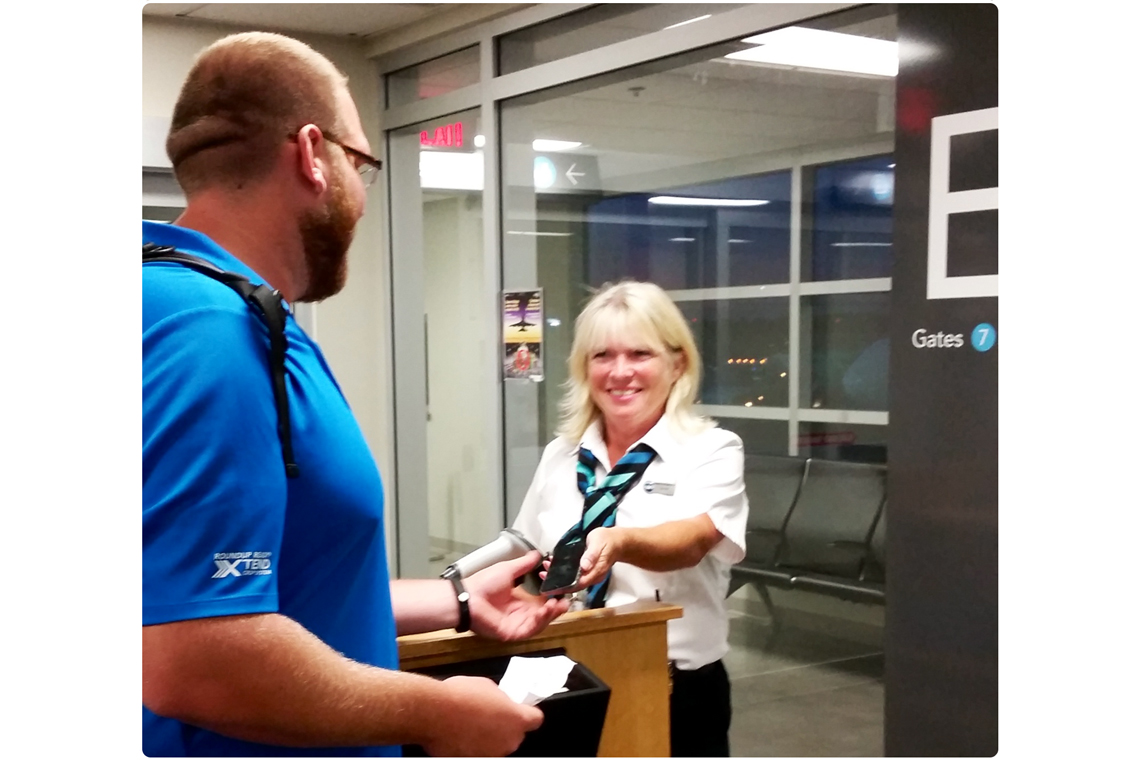 10:00 a.m. (EST)
After completing the necessary tasks on campus, I board a flight from the Toronto airport to Calgary, Alberta. Because of school and work commitments, I fly over fifty times a year to various destinations throughout Canada. I always make sure to pick a seat in the emergency exit row to allow for more leg room!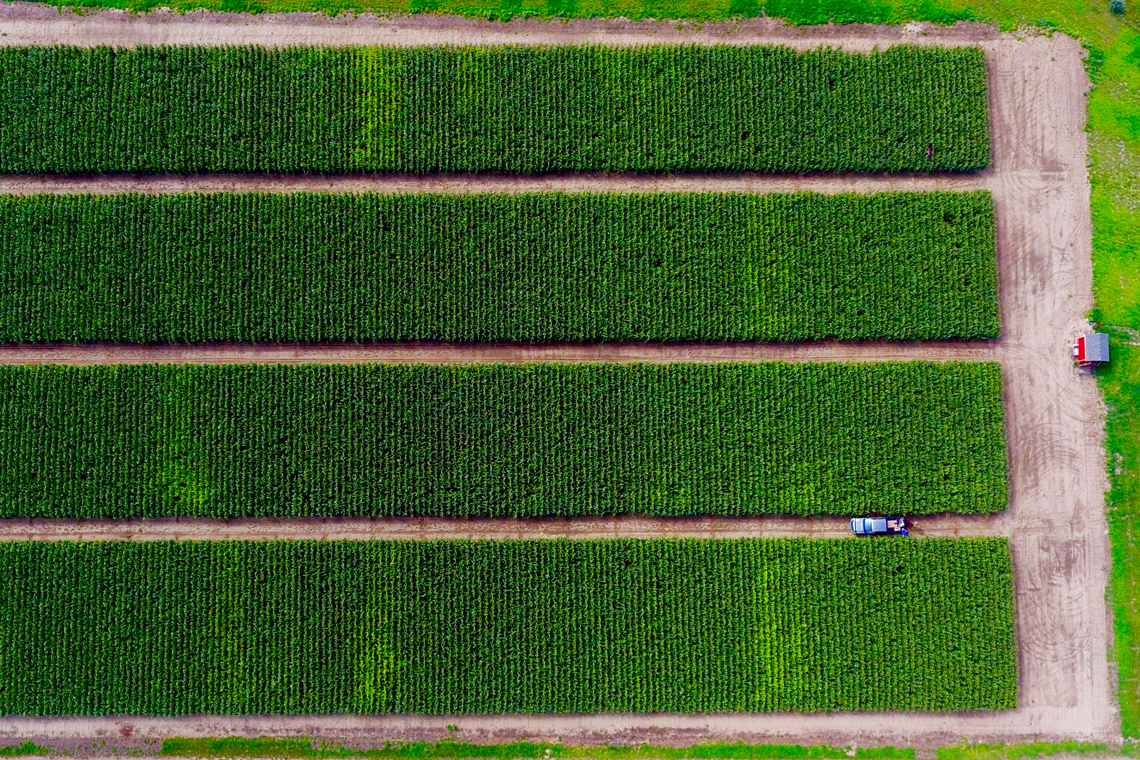 12:00 p.m. (MDT)
Once I land in Calgary, I make the drive down to Brooks, Alberta where my master's research plots are located. When I first arrive, I conduct a quick drone flight to check for abnormalities from above and then inspect any problem areas observed. My thesis investigates various nitrogen application methods and volumes to analyze the effects on grain corn production in southern Alberta. Seeing the varying colors in green and yellow from above provide a good indication that varying nitrogen applications are showing physiological differences in the plants.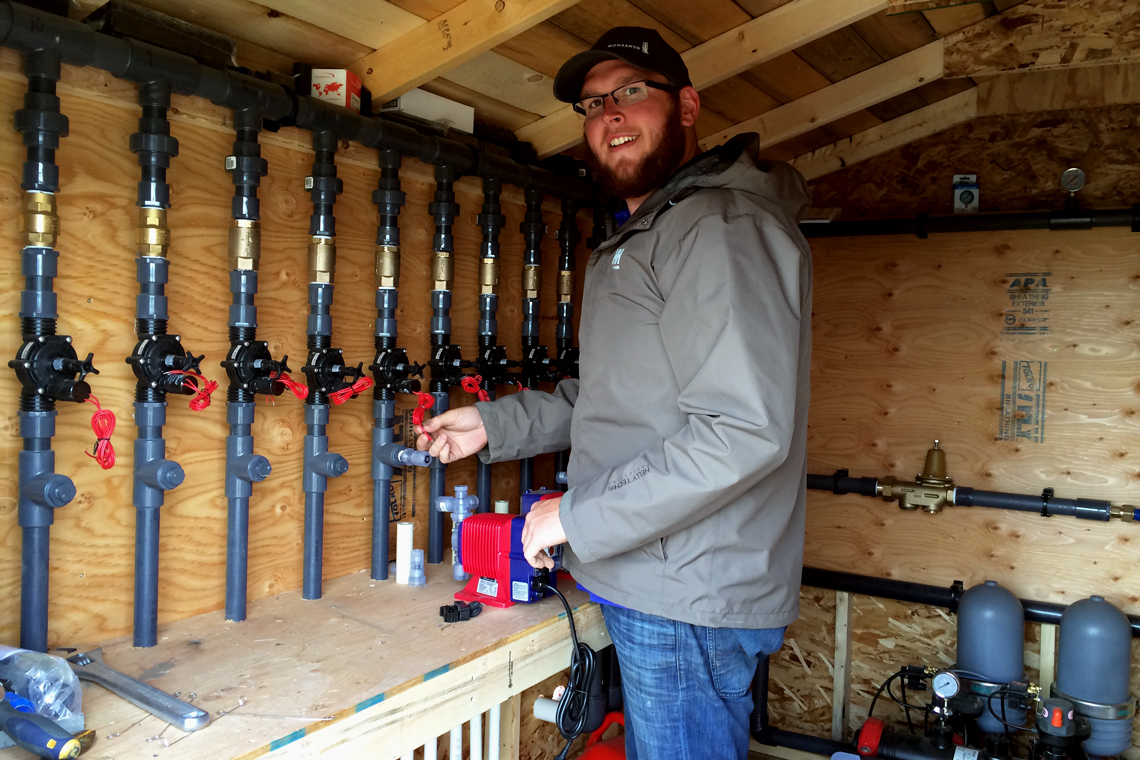 2:30 p.m. (MDT)
When note taking is done it is time to apply water and fertilizer, all of which occurs underground. My project uses subsurface drip irrigation and fertigation to water and fertilize the plants. These technologies vastly reduce water and nutrient loss compared to older techniques. Nutrients are applied in small amounts to 'spoon feed' the plant as they are required for growth. In this photo I am setting up the eleven different zones for fertilizer application. Each zone is individually controlled to apply precise amounts of fertilizer and irrigation water to the root zone. The environmental stewardship aspect of this research is by far the most exciting part; by decreasing the environmental impact of fertilizer application, we can ensure that farming can continue to be sustainable for generations.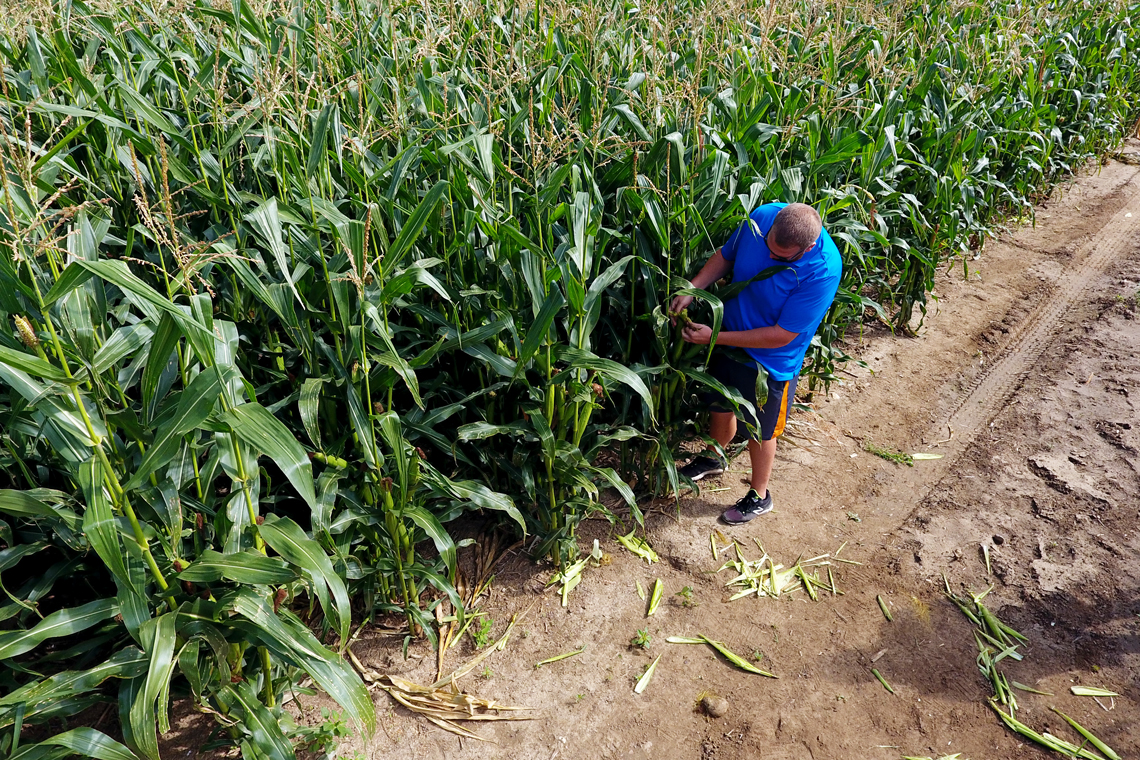 3:30 p.m. (MDT)
While the fertigation system is running, I head out and begin evaluating growth among the different fertilizer treatments. Corn plants in low nitrogen environments will express a lighter green colour indicating a nitrogen deficiency. In this picture I am assessing random corn plants from check rows to estimate yield across the eleven plots and also check for differences in maturity to date. At the same time, I am taking plant samples that will later be analyzed for nitrogen content as well as plant height measurements.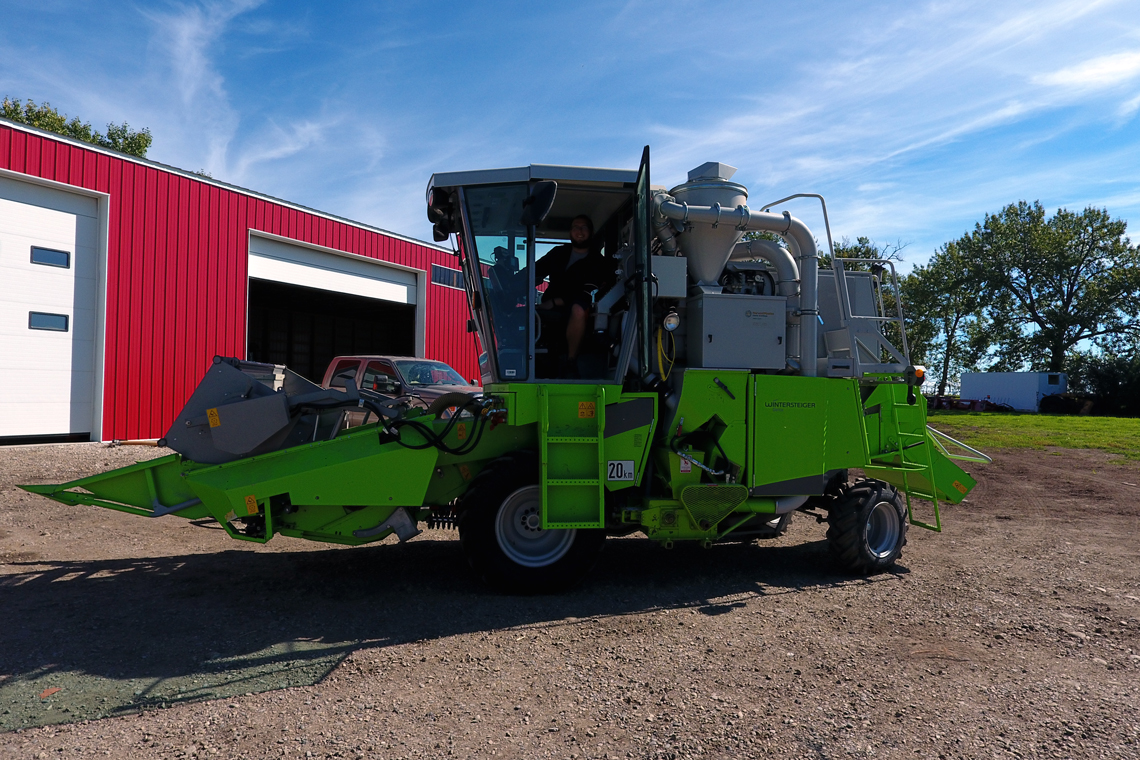 5:00 p.m. (MDT)
After I finish at the research plots, I head back to the shop to prep the combine for harvest. To combine the plots, I'll use a Wintersteiger Delta fitted with a Harvest Master weigh system. It efficiently measures yield, moisture and quality of crops 'on the fly'. In this picture I am calibrating the weigh system and ensuring all hydraulic pumps are running properly. Proper calibration and maintenance ensures quality data and a long lasting machine.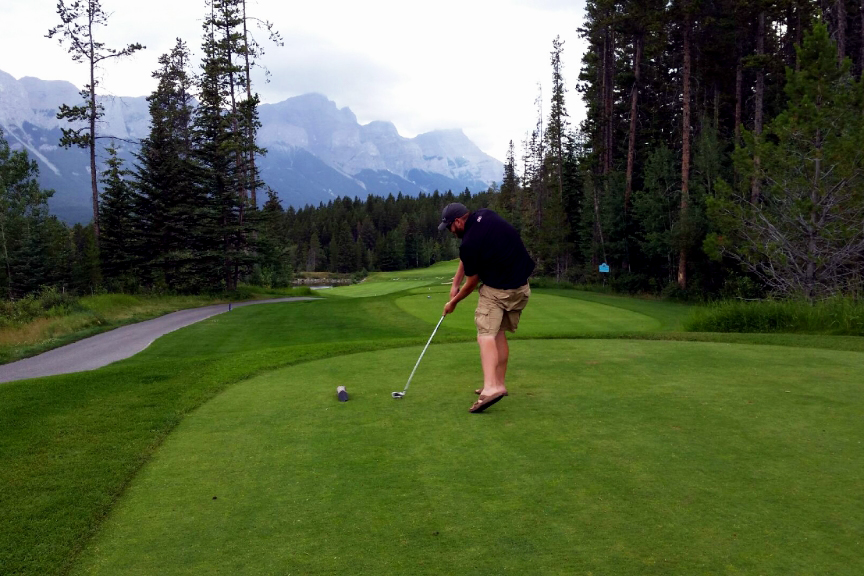 6:00 p.m. (MDT)
On evenings when I am out of the field and back in Calgary, I like to spend my spare time outdoors. I will sometimes head further west into the mountains to take in the scenery and enjoy a round of golf.
---
To see more of Gary's day-to-day activities, follow him on Twitter @garycsoff.