A Day in the Life of Rachana Devkota, MSc, PhD Student
Rachana Devkota began her graduate studies with the School of Environmental Design and Rural Development as a master's student in capacity development and extension. Recently, Rachana extended her studies to the PhD program in rural studies. Based in Nepal, Rachana's research focuses on evaluating low-cost technologies suitable for improving the lives of female farmers working on hillside and terrace farms. Learn what a typical day is like for Rachana by clicking the arrows below.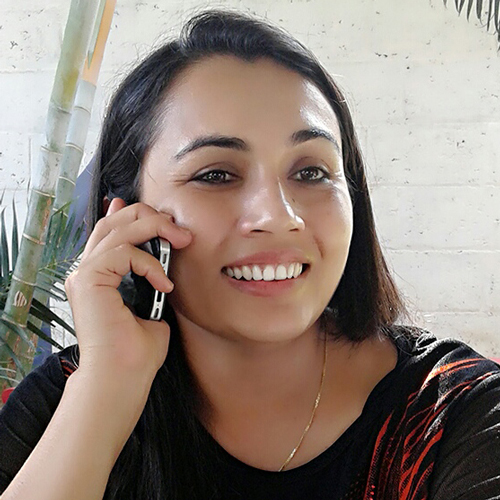 6:00 a.m.
My mornings begin in the best way possible – spending quality time with my four and a half year old son, Aayam. After eating breakfast and sending him off to school, I walk to my office, "Local Initiatives for Biodiversity, Research and Development (LI-BIRD)." On my ten-minute walk to work, I call my husband to get an update on his day, as he leaves home very early to start his own work day.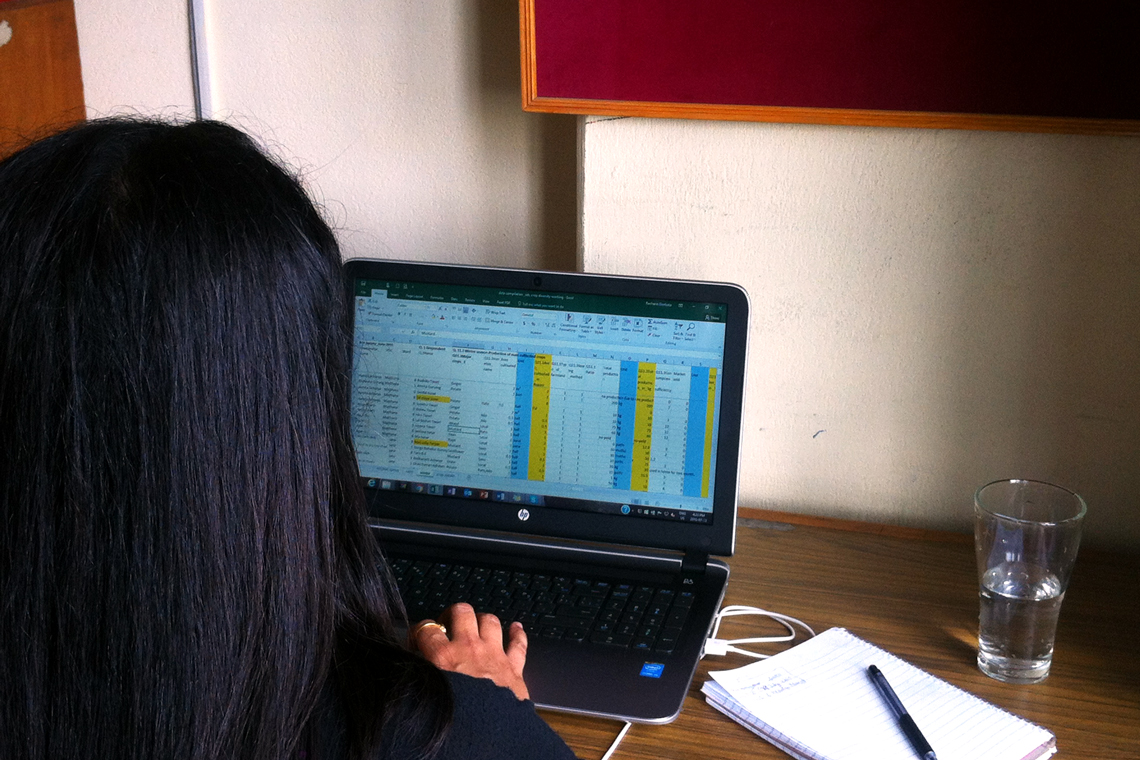 9:15 a.m.
After checking emails and messages when I get to the office, I spend the first half of my day reviewing literature and analysing data for my PhD project. My research focuses on introducing low cost technologies suitable for hillside/terrace farming to reduce female farmer drudgery. I work closely with my assistant to enter and prepare the data for analysis. Being across the ocean from Guelph, I also take time in my morning and sometimes in evening to Skype with my advisors to discuss our results and further plan my final research paper.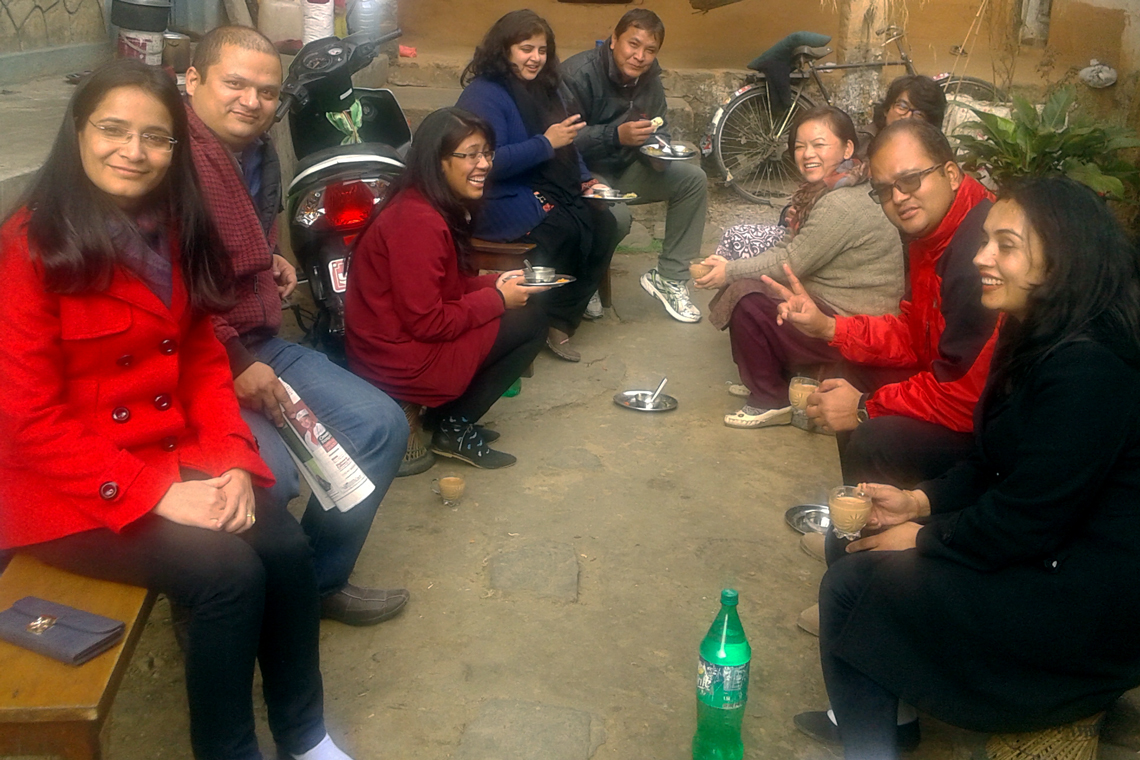 1:00 p.m.
During lunch time, I meet with most of the office staff to relax and chat. In Nepal the rain season is from June to August, but the local food available in our lunch café is very delicious! All of the staff look forward to lunch time to enjoy food and share with one another. This helps to keep our bond strong and helps us to feel refreshed for the rest of the work day!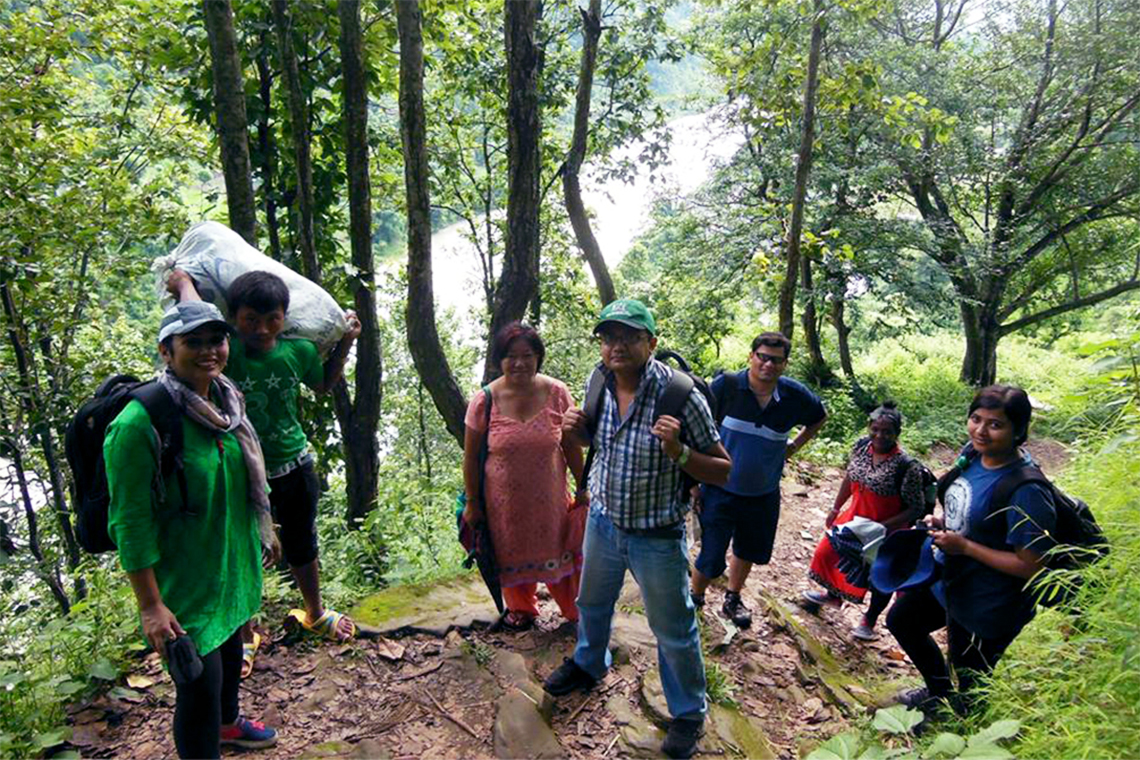 2:00 p.m.
After lunch, I sometimes get to travel out into the field and interact with field staff and farmers. This can take the whole day, depending on the nature of the work. We discuss the practicality and usefulness of the low-cost technologies promoted by the IDRC funded project called "Innovations for Terrace Farmers in Nepal and Testing of Private Sector Scaling Up Using Sustainable Agriculture Kits (SAKs) and Stall-Based Franchises" (saknepal.org). This project is an offshoot of an existing Canadian International Food Security Research Fund (CIFSRF) involving the University of Guelph, the Canadian Mennonite University and LI-BIRD. Phase II of the CIFSRF project also includes Anamolbiu - a Nepali private seed company and the Nepal Agricultural Research Council.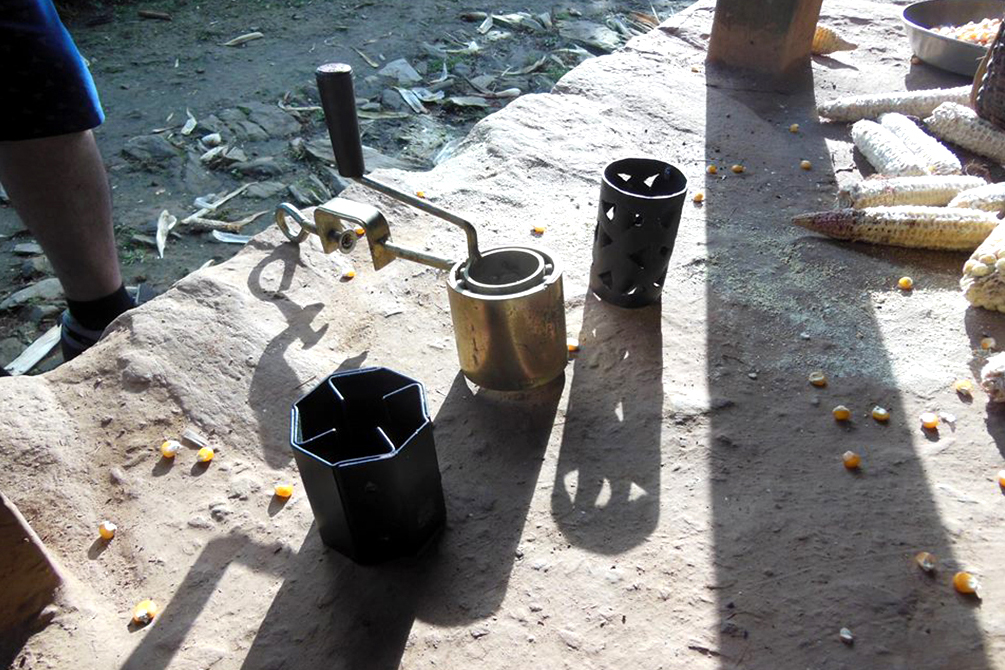 2:00 p.m.
Examples of the tools promoted by this project include corn shellers, pictured here. Traditionally, farmers had to shell corn by hand, but with these low-cost tools, the process is much more efficient. Several tools such as electric threshers, mini tillers, fork weeders, gloves, storage bags and seed kits are currently under testing for scaling-up production on hillside/terrace farms. The tools are accompanied by a picture book to guide illiterate female farmers on best practices for scaling-up production.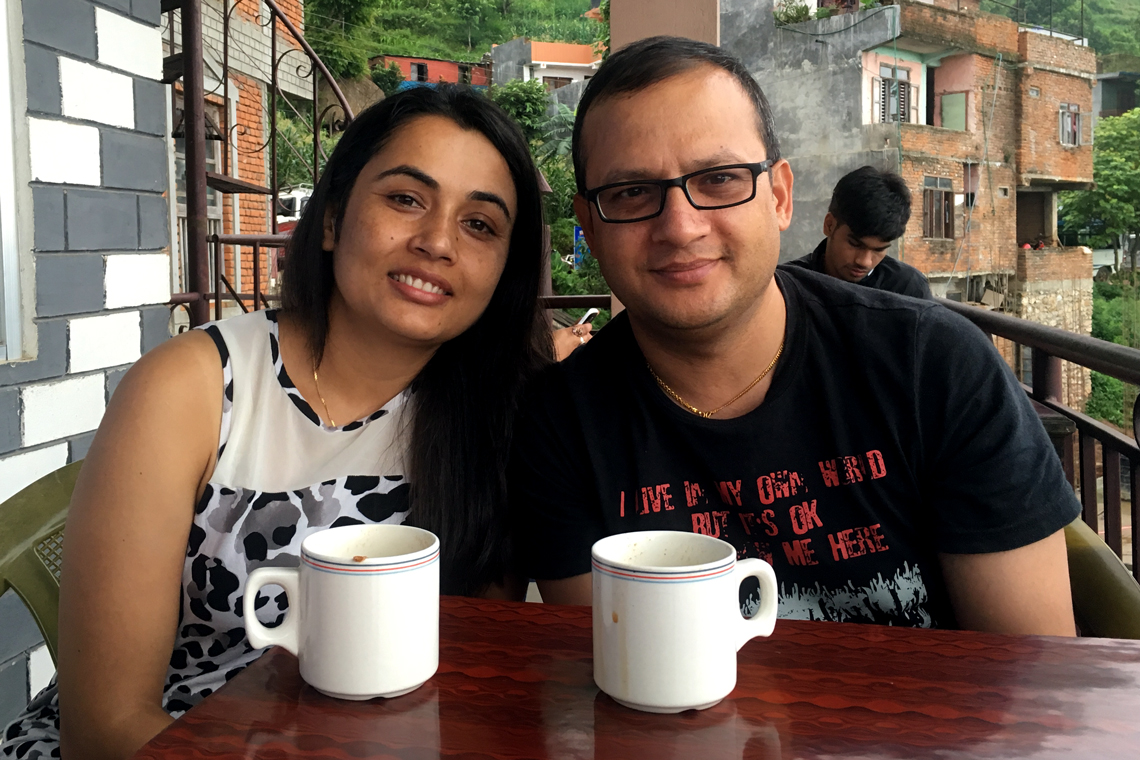 4:30 p.m.
Later in the afternoon, I like to relax by playing guitar at the music school. It's a new experience for me and I am still learning, but I enjoy every minute of it! After guitar, I meet my husband for coffee at the hospital, where he works as an orthopaedic surgeon. We then go home together and play with my son some more before his bedtime. My evenings are spent enjoying supper with my husband and in-laws.