Program Exploration Day: Bachelor of Indigenous Environmental Science and Practice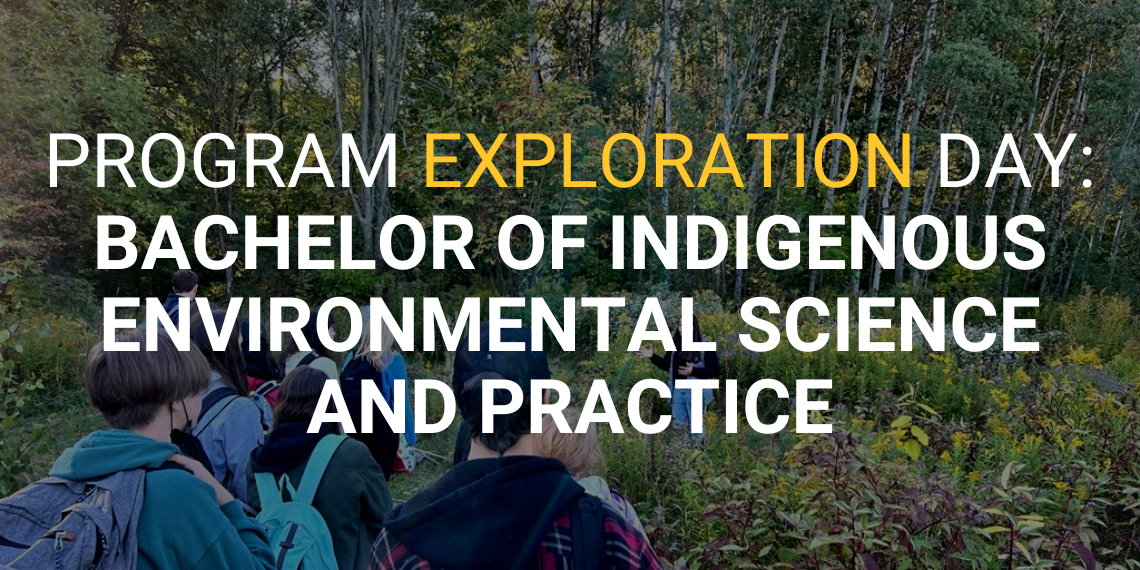 Location
University of Guelph Campus
Pick-up and Drop-off:
The Arboretum
200 Arboretum Rd, Guelph, ON N1G 2W1
Details
Join us for a unique opportunity to learn about the Bachelor of Indigenous Environmental Science and Practice program on campus. This unique program braids together Indigenous and non-Indigenous practices to see the world through multiple perspectives. The event will include program information, an outdoor workshop in the Arboretum, a short sample lecture, and a soil science session. Lunch will be provided at no cost.
Class/group registration is available for educators, while others are welcome to register as individuals. This event is exclusively for Ontario high school students. Space is limited.
This event is full and registration is closed. Click the button below to be added to the waitlist.
Contact Information
Carleigh Johnston, Liaison Manager
oacliasn@uoguelph.ca | (519)824-4120 ext. 56812