Bachelor of Commerce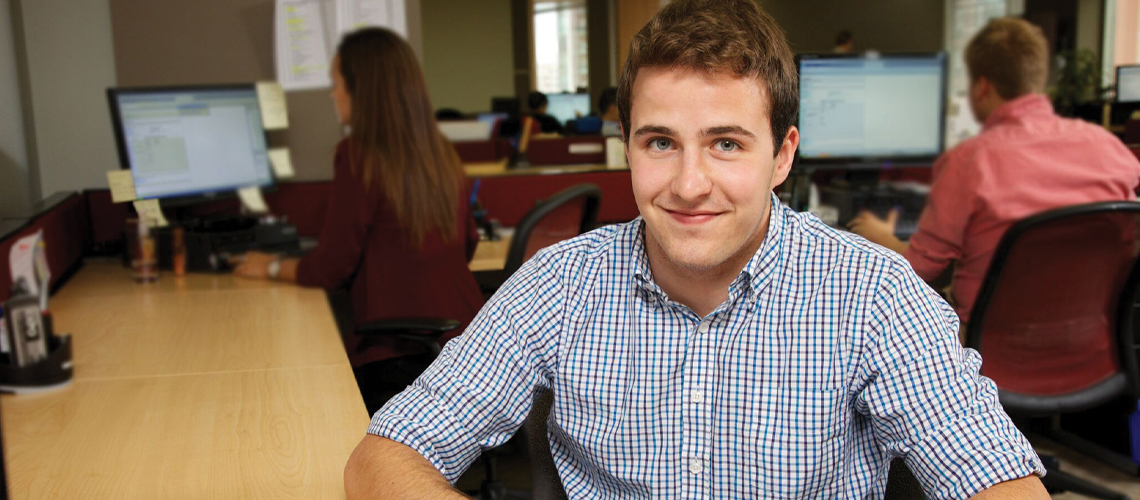 The University of Guelph offers an honours program leading to a Bachelor of Commerce degree (BComm) with majors in a number of areas of study. The Ontario Agricultural College offers the Food and Agricultural Business (FAB) major through the Department of Food, Agricultural and Resource Economics.
The FAB major prepares students for a range of management careers in the agriculture and food sector, Canada's largest employment sector. The agriculture and food business stream is designed for students interested in developing and enhancing their knowledge and understanding of food and agriculture business. The agricultural science stream emphasizes the production aspects of farming and involves biology and either animal or plant systems.
Students are urged to consult the departmental advisor as this program requires students to select a stream of Restricted Elective courses that will complement their studies.
Admission Requirements
Ontario students applying to the Bachelor of Commerce program offered through OAC require 4U English; Advanced Functions; one additional 4U Mathematics course; three additional 4U or 4M courses.
Full information on admissions requirements can be found here: https://www.uoguelph.ca/registrar/calendars/undergraduate/current/c04/index.shtml
Career Opportunities
Account management
Agri-food entrepreneurship
Agricultural and small business finance
Banking and investment
Market analysis and research
Commodity trading
Marketing management
Policy analysis and advising
Risk management
Academic Advising
When you get to the University of Guelph, our program counsellors and faculty advisors are here to help you succeed. Program Counsellors can help students navigate specific degree program requirements and regulations, as well as the specializations within the degree program. Faculty Advisors are also available and have specialized expertise in the degree program specializations (major, minor, area of concentration or emphasis).
For more information on academic advising visit the Program Counselling & Advising page or the Undergraduate Academic Information Centre website.