A Day in the Life of Xinya Wang, MSc Student
Xinya Wang is a master's student in the Department of Food Science. Her research focuses on enhancing the nutrition and longevity of dairy products. Xinya's passion for food science extends to her own kitchen, where she often spends her spare time experimenting with new recipes. View Xinya's profile by clicking through the arrows below.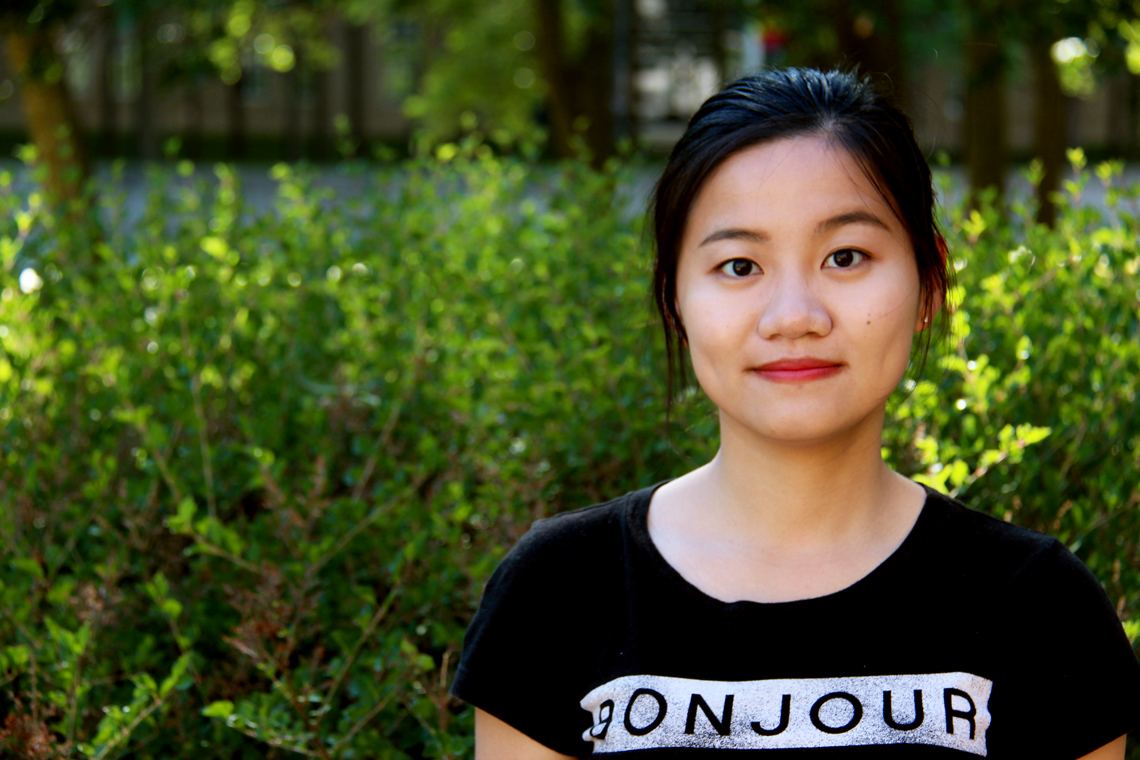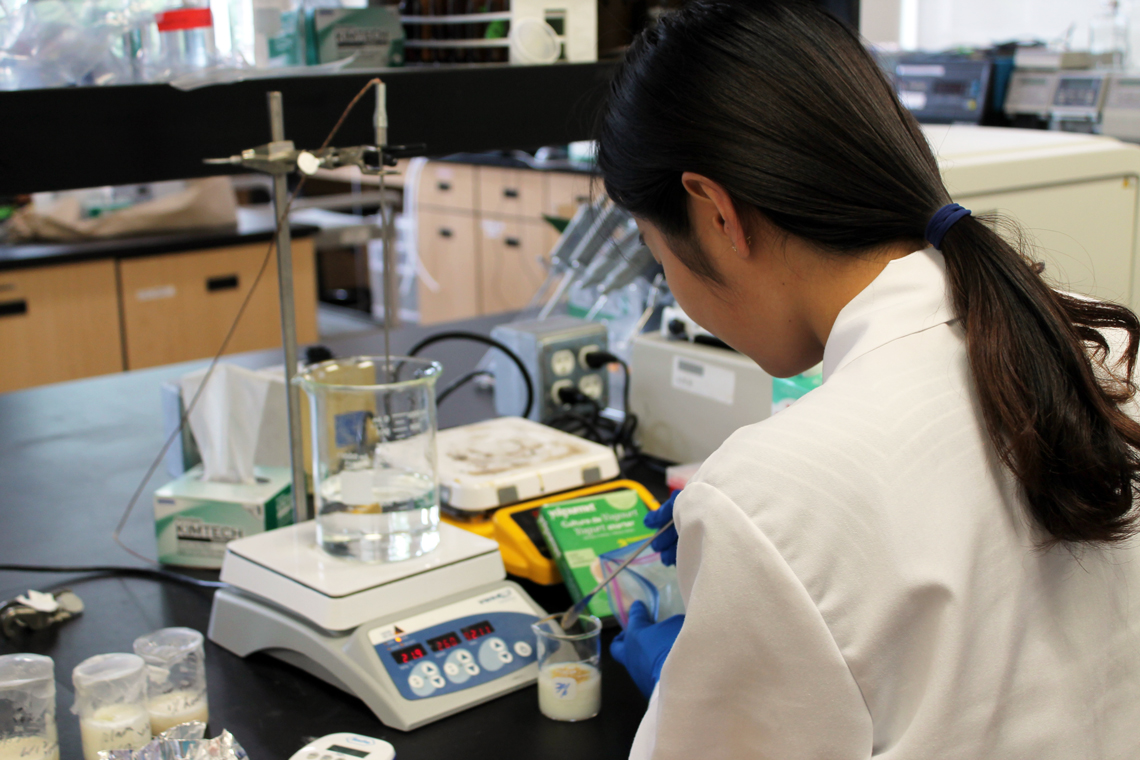 9:00 a.m.
Each morning I head to my lab in the Department of Food Science building. My project focuses on enhancing the nutritional values and storability of dairy products through the addition of apple pomace. Apple pomace is the pulpy residue which is disposed by the cider industry. In the lab I conduct several experiments such as apple powder characterization, yogurt, whey isolates and milkshake creation, and in vitro digestion of the new products.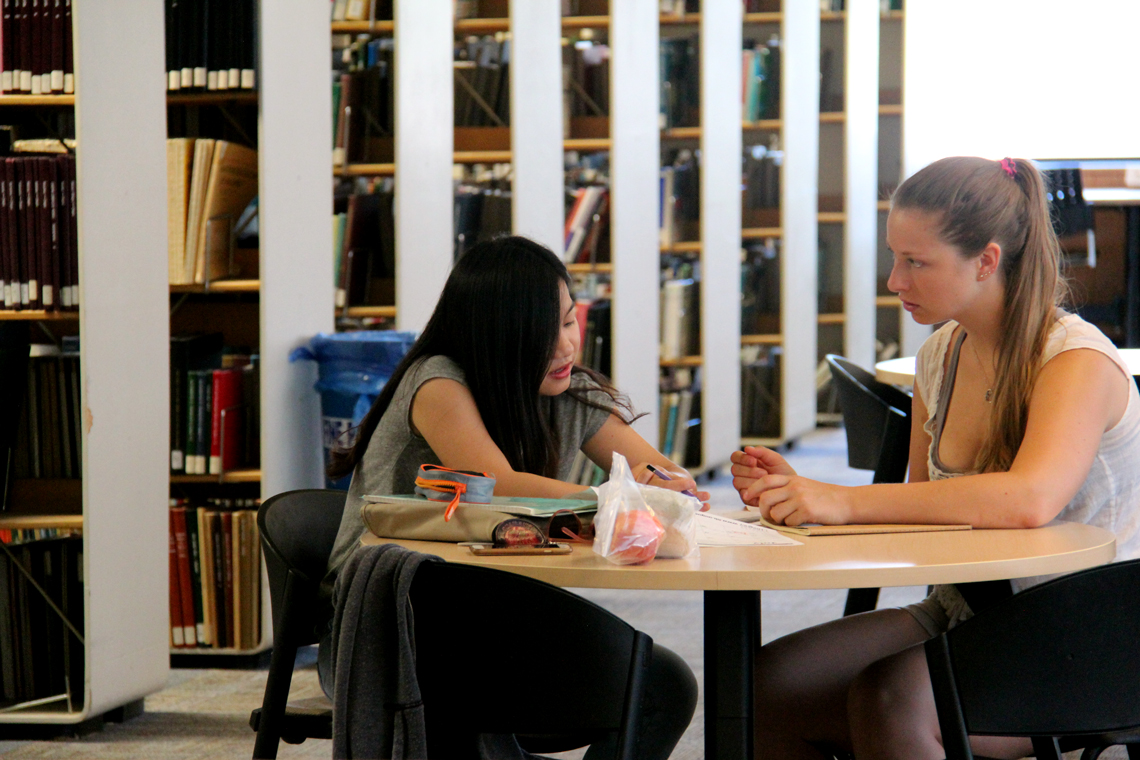 11:00 a.m.
Later in the morning I head to the library to meet with Erika, a summer student working with our team. She is helping me with a part of my project, which looks at the viable count of probiotic cultures in the apple pomace enriched yogurt. We discuss the results from previous trials and our plans to improve our preliminary methods for the next time.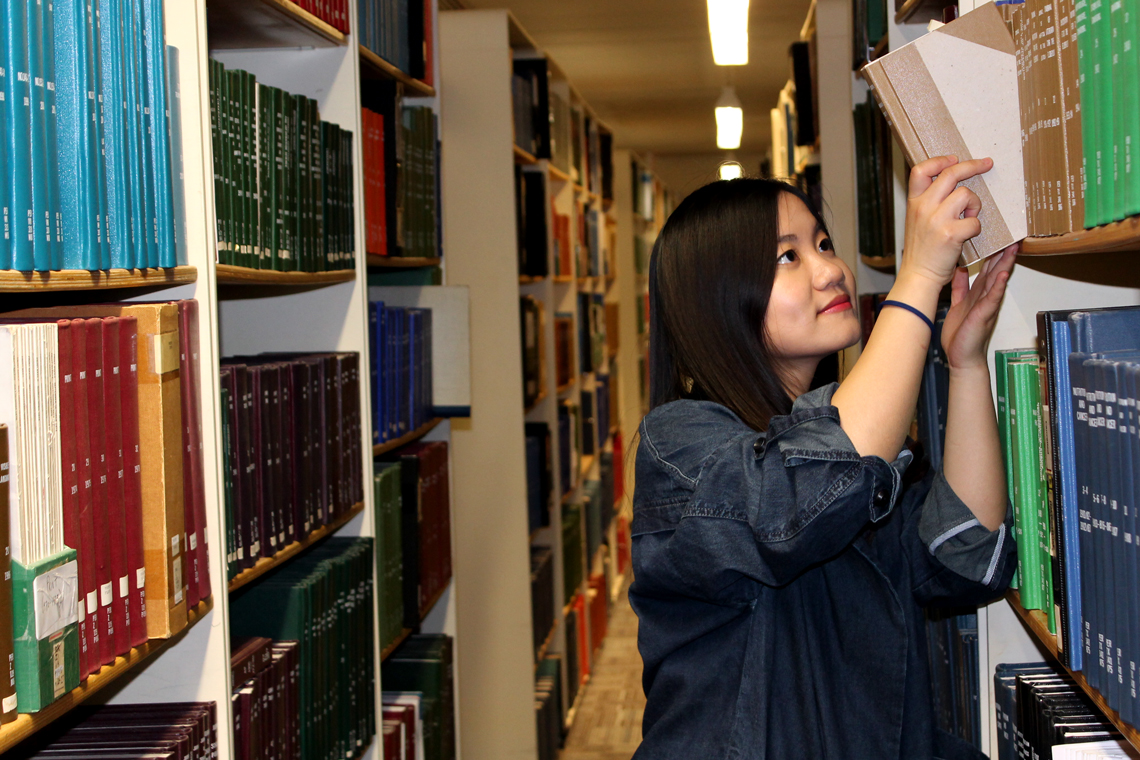 12:00 p.m.
I continue my day in the library. In my experiments I have found that the apple pomace doesn't tend to mix well with yogurt products. The apple pomace has high pectin content, which tends to interfere with the protein coagulation of the yogurt. I spend time in the library looking for literature find solutions to problems like these. After reading much literature on this issue, I have finally decided to give up adding the apple pomace the stain-type yogurt and am now working on enriching stirred yogurt instead.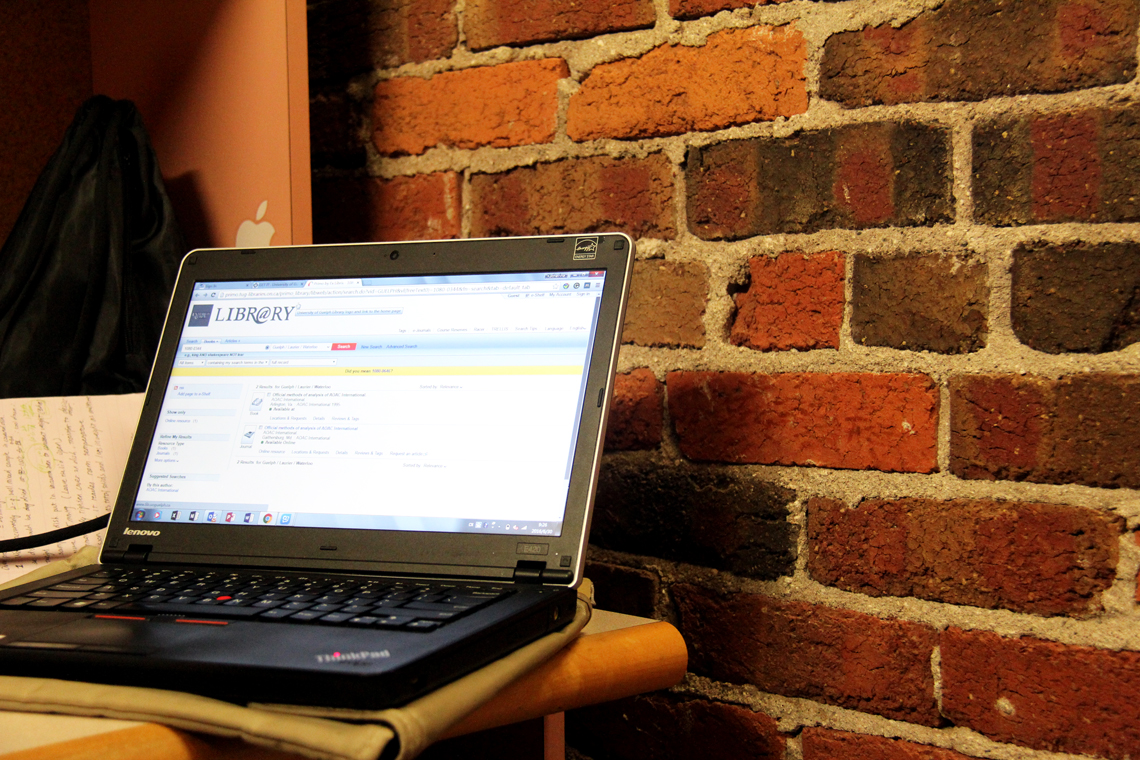 1:00 p.m.
Later in the afternoon, I head up to the Attic on the third floor of the Food Science building. Here I have lunch and review the journals collected from the library. I also use this time to process and analyze data from my earlier experiments such as the composition and physiochemical properties of the apple pomace powder.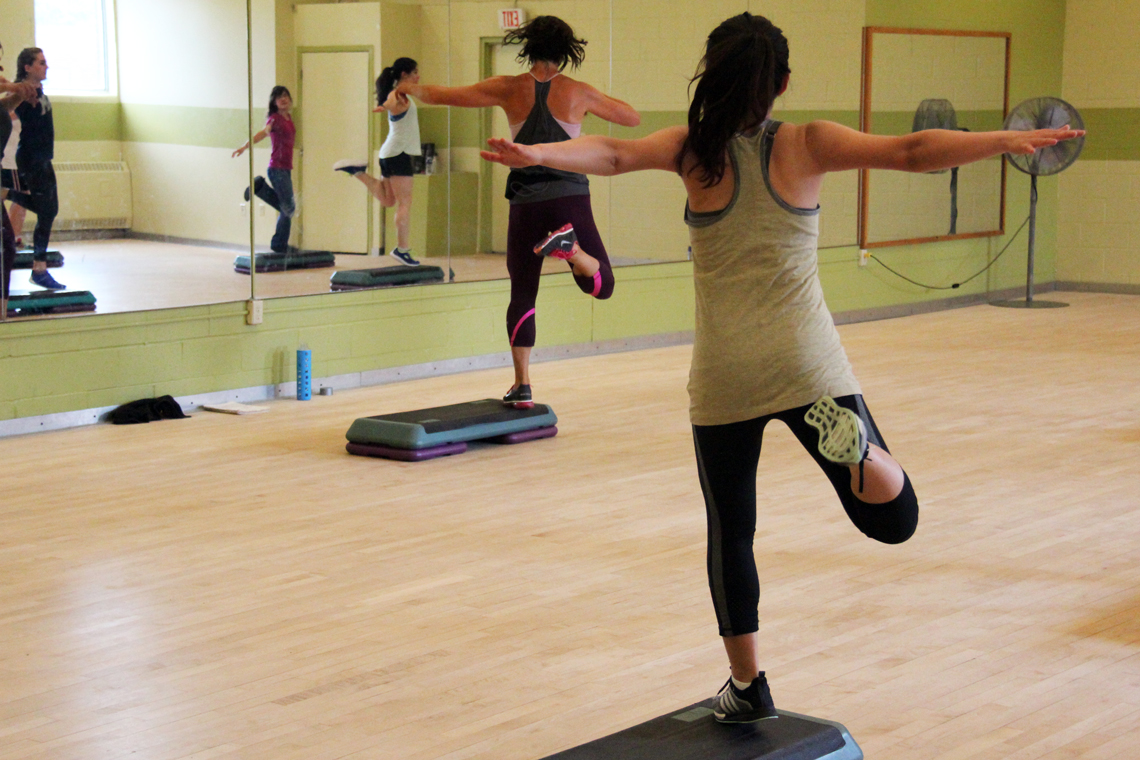 5:00 p.m.
In the evenings, I head to the Athletic Centre on campus. I try to participate in a variety of fitness classes from steps to cycling. It's a great way to unwind at the end of the day and keeps me active after spending most of my day in the lab and the library.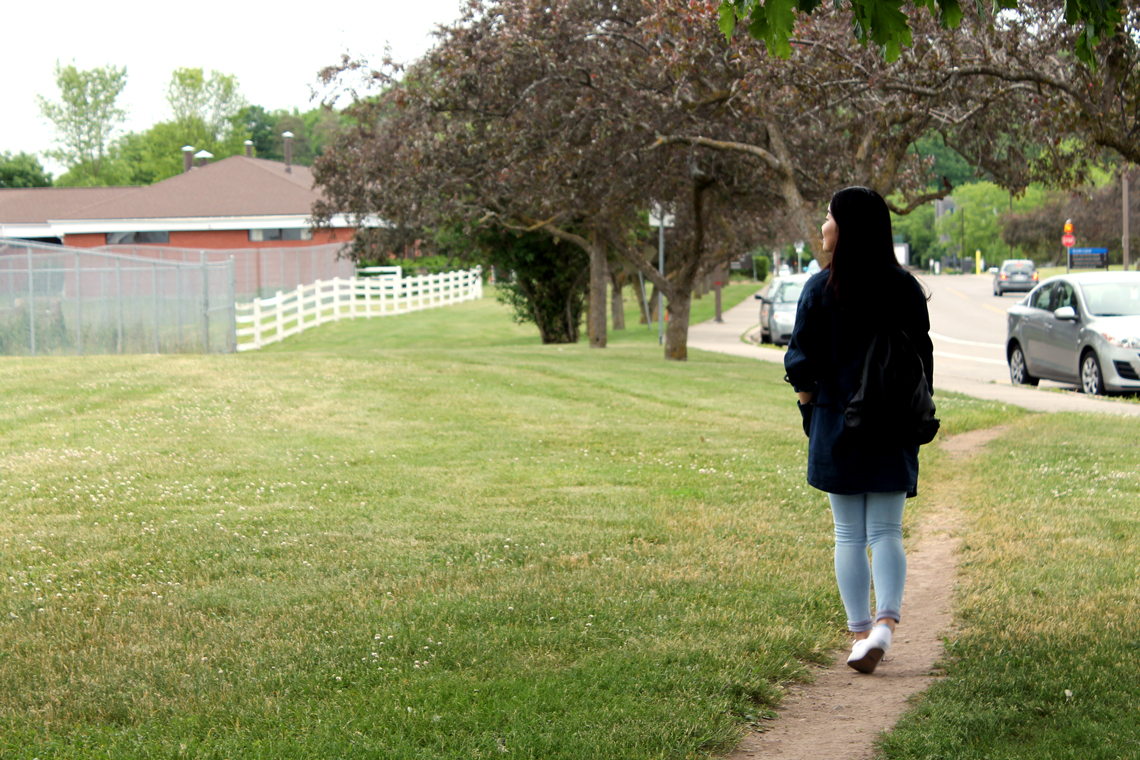 6:00 p.m.
After finishing my class at the Athletic Centre, I cool off on my walk home along "the cow path". This dirt path resembles those which cows make through their pastures, hence the name. It runs beside the pastures at OVC, which provides some nice company when the horses are out. At home in the evenings you can typically find me experimenting in my own kitchen and trying new recipes.