Organic Agriculture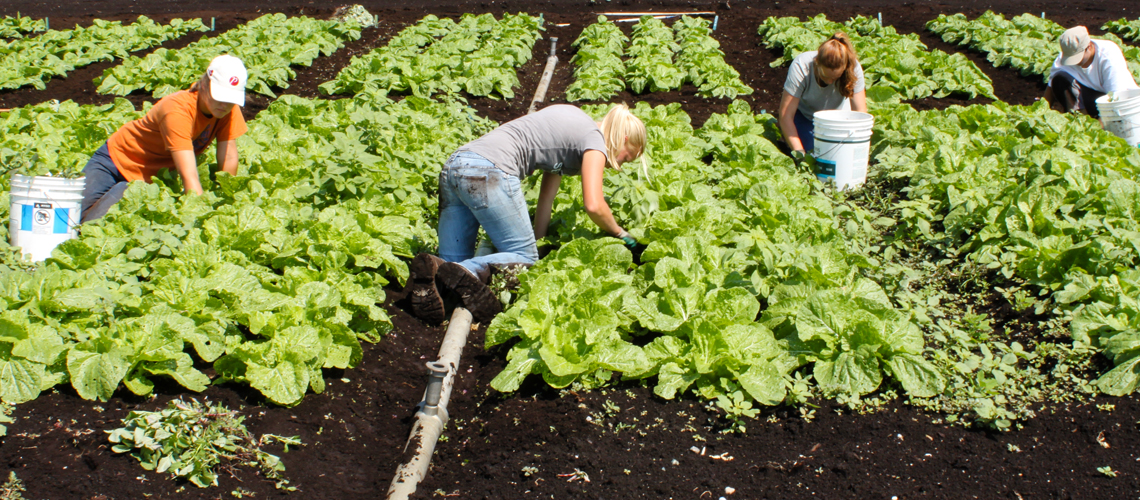 Students entering into the Bachelor of Science in Agriculture program share a common first year of core courses. During the first year, students are encouraged to discuss their future plans with staff and faculty to help them decide on one of the four majors, Organic Agriculture being one of them.
The Organic Agriculture major offers students an integrated approach to learning in the rapidly expanding world of organic agriculture. Courses encompass food production, food security, organic processing and marketing, environmental health and rural community sustainability. How various factors influence one another is considered in the design and operation of crop and livestock production systems that are socially responsible, ecologically sound, agronomically feasible and economically sustainable.
This major is offered and administered by the Department of Plant Agriculture and the School of Environmental Sciences.
Want to Know More? Meet current students and faculty.
We're hosting an Plant Science Program Info Night on April 13, 2017 for students interested in learning more about our plant science programs. Chat with our faculty, students and alumni to learn more. Register here.
Admission Requirements
Ontario students applying to the Bachelor of Science in Agriculture - Organic Agriculture program require 4U English; Advanced Functions; two courses from 4U Biology, Chemistry and Physics; two additional 4U or 4M courses. Students who are lacking a specific 4U subject requirement but who have a high overall academic standing are encouraged to apply for admission.
Full information on admissions requirements can be found here: https://www.uoguelph.ca/registrar/calendars/undergraduate/current/c04/index.shtml
Sample First Year Courses
Semester 1
Introduction to the Agri-Food Systems
Biology of Plants & Animals in Managed Ecosystems
General Chemistry I
Elements of Calculus I
Semester 2
Agroecology
Introduction to Molecular and Cellular Biology
General Chemistry II
Economics of the Agri-Food System
For full course descriptions and a listing of second, third and fourth year courses, check out the undergraduate calendar here: https://www.uoguelph.ca/registrar/calendars/undergraduate/current/c10/c10bsc_arg-oagr.shtml
Life as an Organic Agriculture Student
Sometimes the best way to learn about a program is through meeting a current student. Read about student experiences in the following student profiles:
Career Opportunities
Organic/Ecological farmer
Organic marketing coordinator
Government advisor
Organic certification officer