Organic Agriculture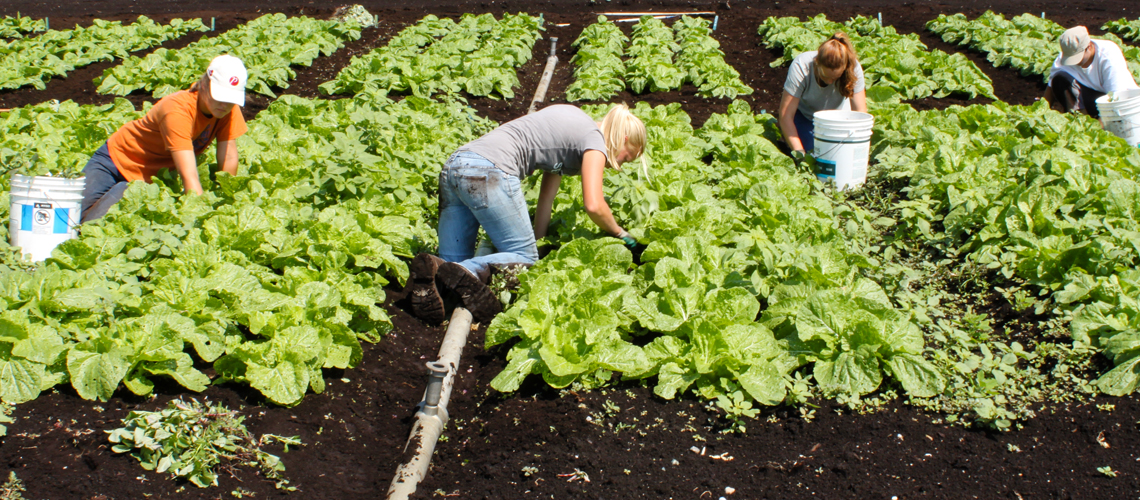 Students entering into the Bachelor of Science in Agriculture program share a common first year of core courses. During the first year, students are encouraged to discuss their future plans with staff and faculty to help them decide on one of the four majors, Organic Agriculture being one of them.
The Organic Agriculture major offers students an integrated approach to learning in the rapidly expanding world of organic agriculture. Courses encompass food production, food security, organic processing and marketing, environmental health and rural community sustainability. How various factors influence one another is considered in the design and operation of crop and livestock production systems that are socially responsible, ecologically sound, agronomically feasible and economically sustainable.
This major is offered and administered by the Department of Plant Agriculture and the School of Environmental Sciences.
What's it like to be an organic agriculture student?
Sometimes the best way to learn about a program is through meeting a current student. Read about student experiences in the following student profiles:
Admission Requirements & Course Descriptions
For admission requirements and detailed course descriptions, consult the University of Guelph Undergraduate Program Calendar.