SHSM Support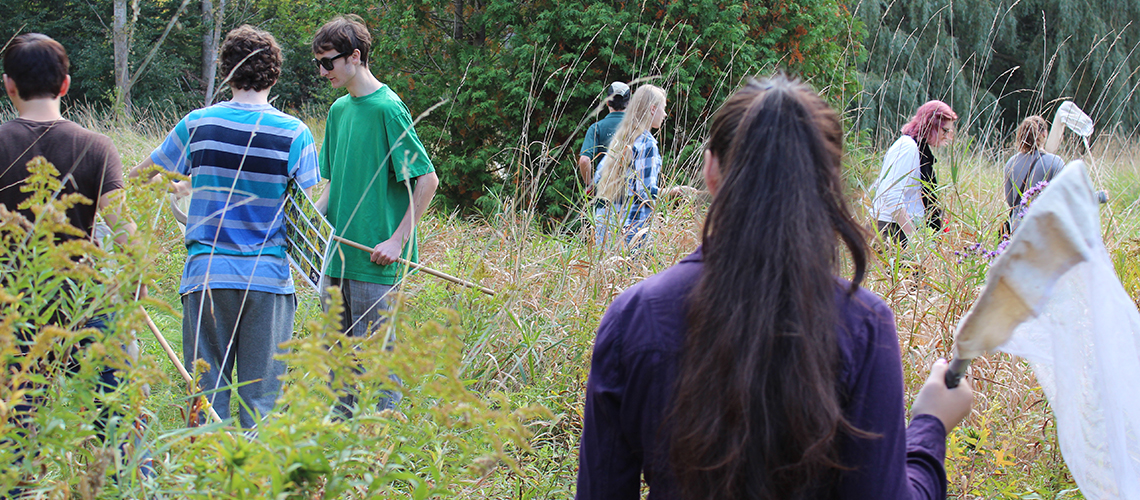 OAC Outreach offers resources and programs to assist secondary school educators and students in the following Specialist High Skills Major (SHSM) programs:
Agriculture
Horticulture & landscaping
Environment
An on-campus experience can be tailored to create a reach ahead opportunity for your SHSM students. Some sessions can also serve as a certificate of participation towards their major, such as plant identification.
Teachers interested in arranging a visit for their SHSM students should complete an request form.
Planned Events
High school students and teachers are invited to the University of Guelph to explore plant identification, physiology, and management at the facilities of the Guelph Turfgrass Institute. Participate in various hands-on activities and interact with industry experts, including special guest speakers Rob Heggie, Head Grounds Keeper at Maple Leaf Sports & Entertainment and Ben Cullen, gardener extraordinaire and weekly columnist in the Toronto Star. This day-long event is well suited for the priorities and requirements of Horticulture and Landscaping SHSM majors and the Green Industries program.
SHSM agriculture teachers: Join us October 17-18 for a two-day conference at the University of Guelph. Discover new field trip venues, explore specialized resources and learn from educational and topic specialists. No cost to register, lunch provided during both days of conference.