Webinars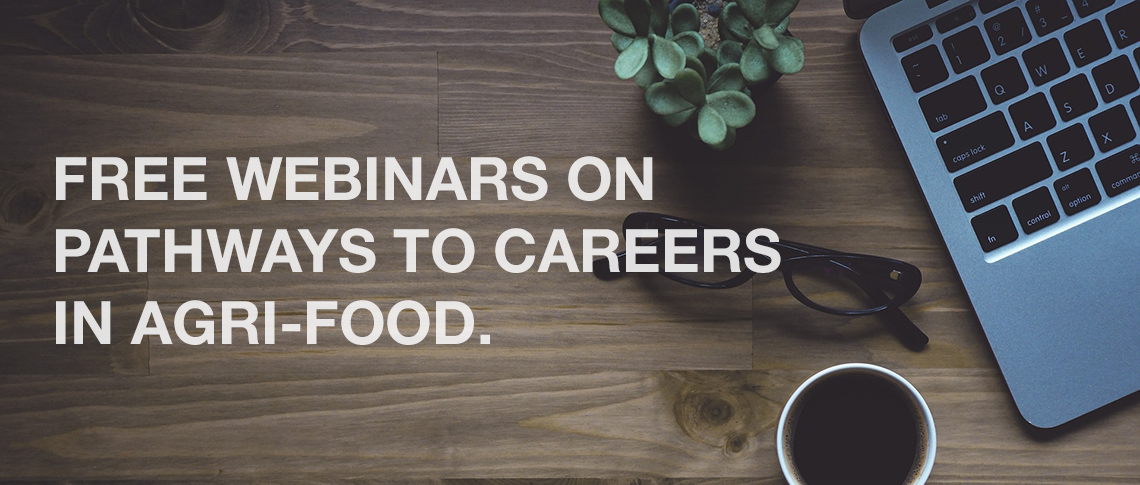 Upcoming Webinar Series
Launching in September 2020 we will have three new webinar series. We plan to have a unique series for educators, high school students, and their parents.
Past Webinars
Through five unique webinars you will learn about the various educational pathways to careers in agri-food and related sectors. Each segment will include academic program information, career stories about recent grads, and resources for educators!
Access all of our past webinars on "Plants & Agriculture", "Food", "Business", "Animals", and "Environment" at the button below.