Webinars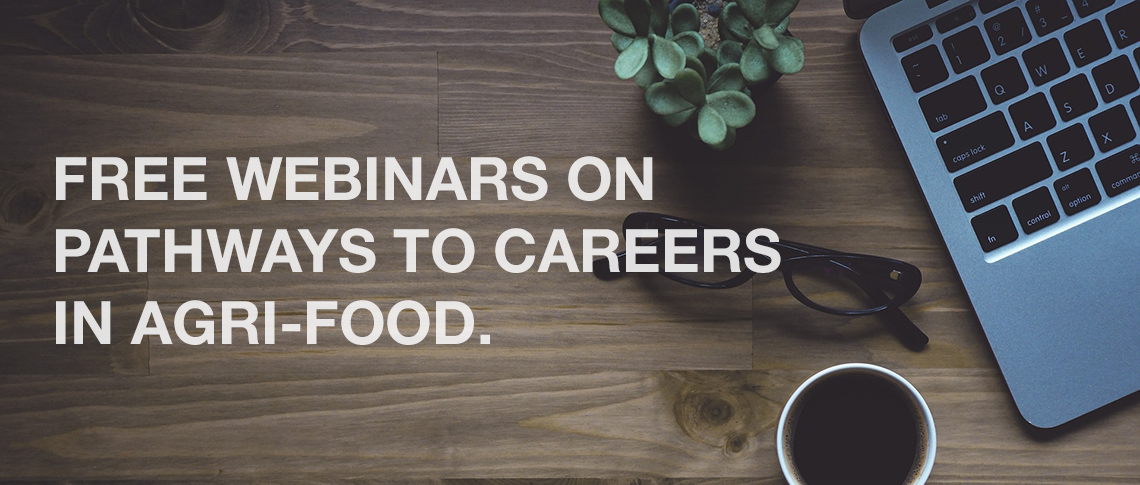 Through six unique webinars you will learn about the various educational pathways to careers in agri-food and related sectors. Each segment will include academic program information, career stories about recent grads, and resources for educators!
Webinar Series Dates
Sept. 27 Introduction - 1:00 p.m.
Our first webinar will highlight the job market landscape, career opportunities, and resources for the classroom. We will also offer a chance for the audience to share desired content for future webinars - come prepared with questions!
Oct. 11 Food - 2:30 p.m.
During our second webinar, we will explore the different educational pathways to various careers in the food industry. We will explore job market trends for the food sector, and provide educators with resources to bring back to their classrooms and share with their students.
Nov. 15 Business
Feb. 14 Plants and Agriculture
Mar. 13 Animals
Apr. 24 Environment