2017 OAC Faculty Awards Presented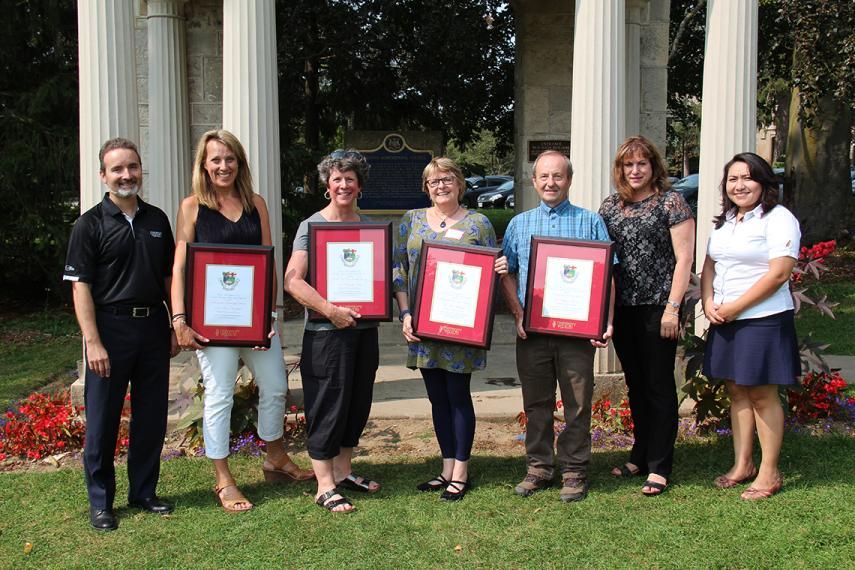 On September 15th, four faculty members were presented with the 2017 OAC Alumni Association and OAC Alumni Foundation faculty awards.
OAC Alumni Distinguished Teaching Award
Prof. Stephen Bowley, Department of Plant Agriculture, received the Distinguished Teaching Award, which recognizes the importance of effective teaching by faculty who play a significant role in the education of OAC students.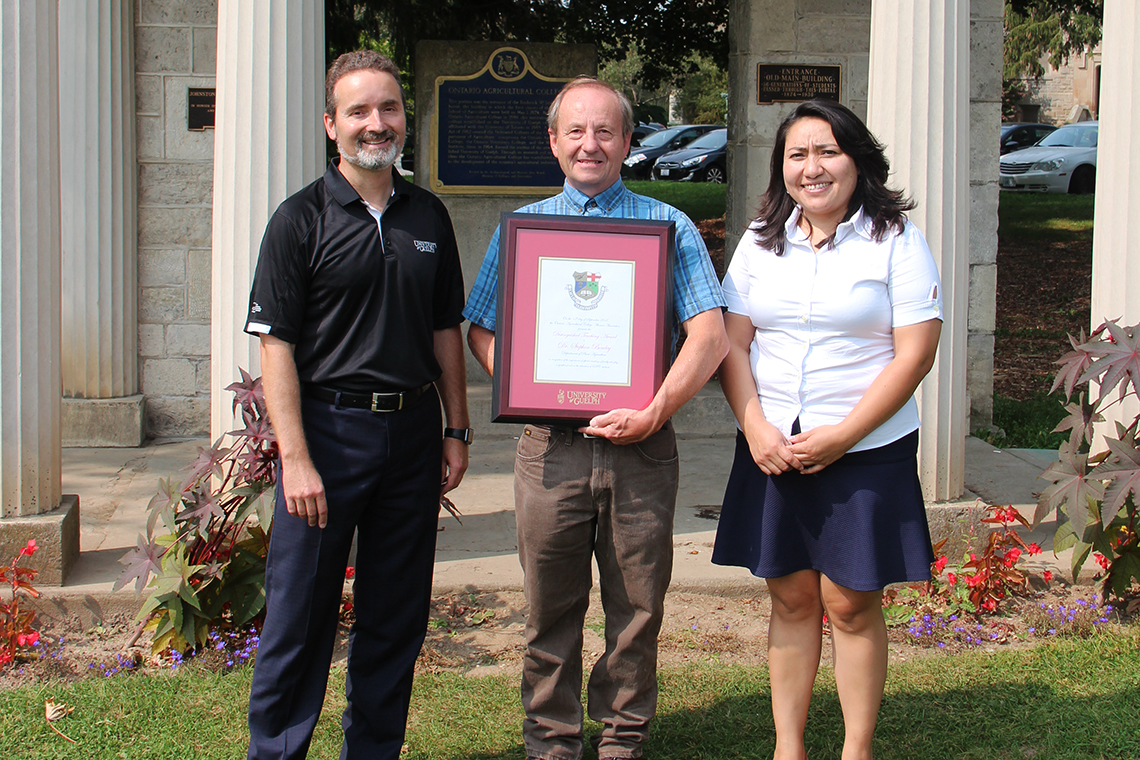 During his career at U of G, Bowley has had success teaching at both ends of the scale – first year students and graduate students. His contributions to PLANT*6170 have resulted in a course that is recognized college-wide as a critical component of training in most of OAC's graduate programs, as well as programs outside the college. He has produced extremely high quality teaching materials and continually tests and adopts new teaching technologies, including using YouTube as a platform to post recorded lectures. His time and devotion spent to adapting these teaching materials have greatly benefited students and made the material more accessible – for instance, students whose first language is not English find this teaching method particularly effective.
OAC Alumni Distinguished Researcher Award
Prof. Kari Dunfield, School of Environmental Sciences, received the Distinguished Researcher Award, which recognizes outstanding research accomplishments by an OAC faculty member.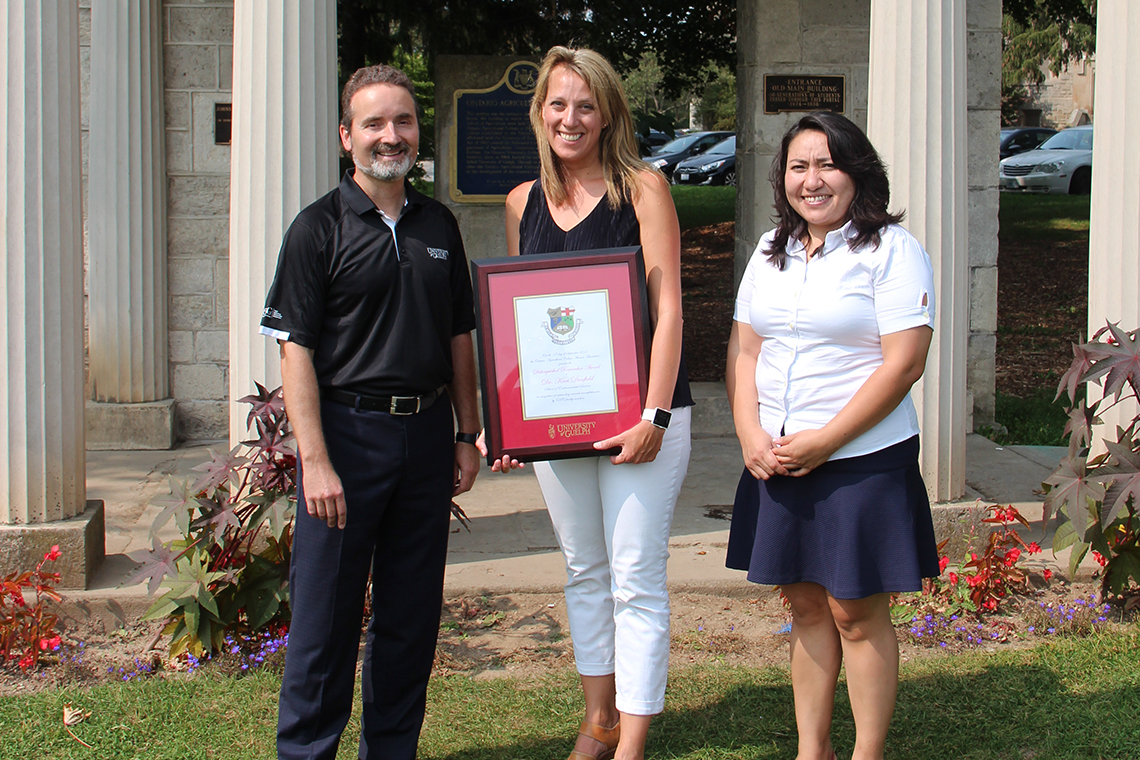 Dunfield joined the School of Environmental Science at U of G in 2004. Her research focus is on examining the impact of shifting agricultural practices on soil and rhizosphere associated microbial communities. Her research group is one of the first to use next generation sequencing approaches to examine the diversity of key functional groups of organisms, such as the denitrifiers under shifting agricultural practices. This research practice has a clear impact as it is used by government agencies to develop policies around non-target impacts of GM crops, and has produced over 30 refereed publications in the last five years. Dunfield's recognitions include a Tier II Canada Research Chair in Environmental Microbiology of Agroecosystems (2012-2017) and the Early Researcher Award from the Ontario Ministry for Innovation and Research (2011-2016). She has been 1 of the 10 Principal Investigators on the Canada First Research Excellence Fund Food from Thought: Agricultural Systems for a Healthy Planet (2016-2022), which is bringing over $70M to the university over seven years.
OAC Alumni Distinguished Extension Award
Prof. Tina Widowski, Department of Animal Biosciences, received the Distinguished Extension Award, which recognizes effective extension efforts used successfully in extension outside the classroom.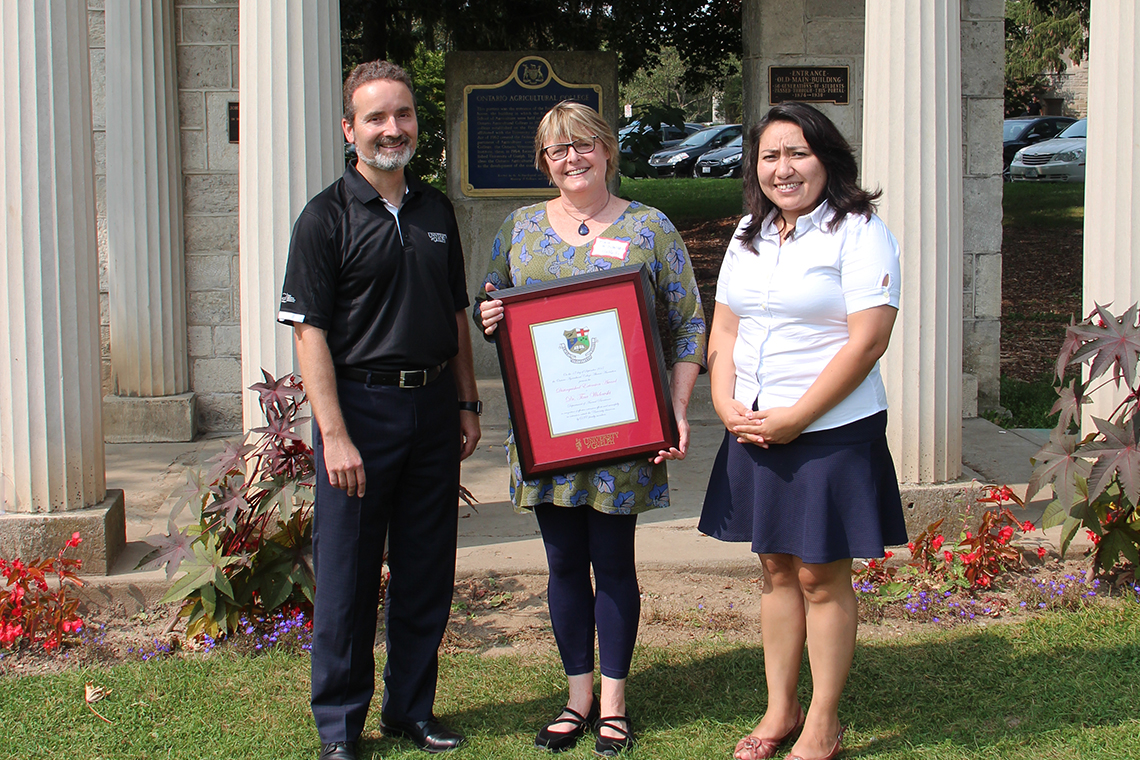 Widowski is a Professor in the Department of Animal Biosciences, the Director of the Campbell Centre for the Study of Animal Welfare, the Egg Farmers of Canada Research Chair in Poultry Welfare, and a significant contributor to the agricultural industries in Ontario and Canada. During her 27 year tenure, her extension contributions have been far reaching – she has maintained long-standing commitments to a variety of industries including her on-going tenure as an industry Research Chair, her membership on the Canadian Pork Council's Animal Care Working Group, and contribution to course development and instruction of the Ontario SPCA Livestock and Poultry Welfare Assessment Training. She has served as a Member of the United Egg Producers Scientific Advisory Committee, as the Chair of the Advisory Panel for the Egg Farmers of Canada, as a Member of the Humane Destruction of Swine Advisory Group for the Canadian Food Inspection Agency, as an Individual Expert in Farm Animal Welfare and Behaviour for the Canada Agri-Food Research Council, and as a member of the Ontario Agriculture Research and Services Committee. Based on her expertise, she has also served as an Invited Reviewer for the Canadian Council on Animal Care, the Chicken Farmers of Canada, and the British Columbia Society for Prevention of Cruelty to Animals.
OAC Alumni Foundation G.P. McRostie Faculty Award
Prof. Bev Hale, School of Environmental Sciences, received the G.P. McRostie Faculty Award, which recognizes the importance of effective advising and mentoring by faculty who play a significant role in the education of OAC students.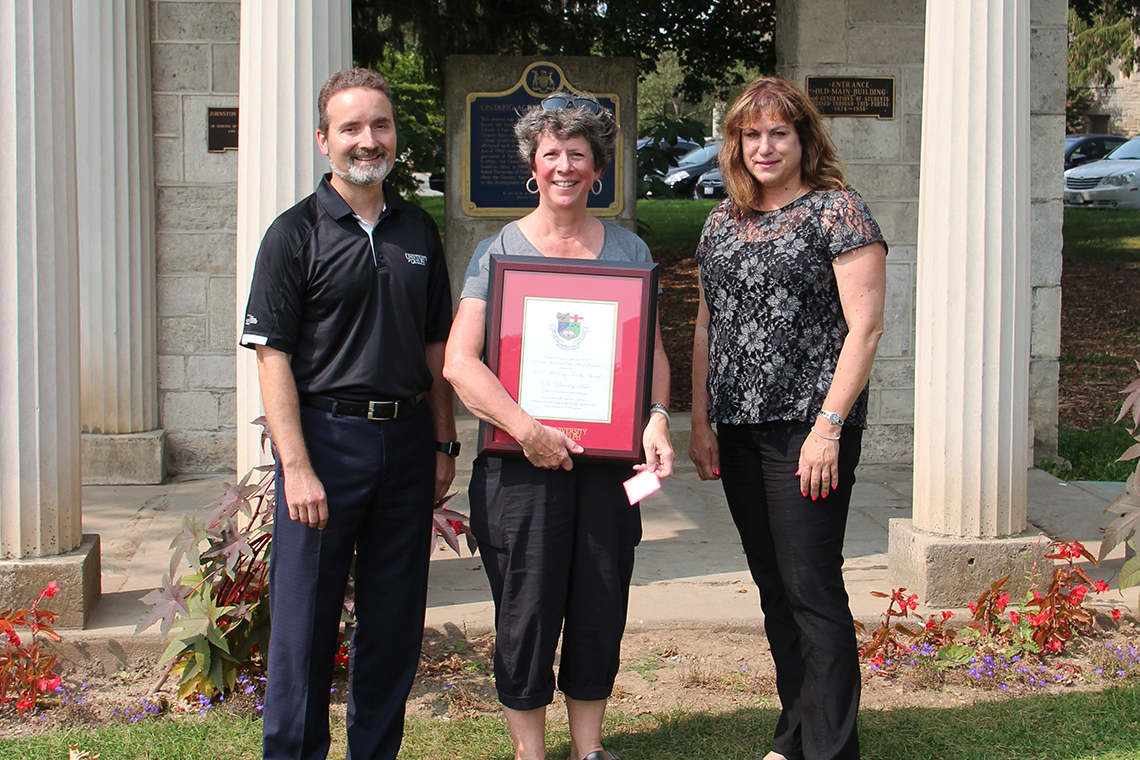 Hale embodies the standards of a winner of the JP McRostie award – from her rise from untenured Assistant Professor at a major research university to Associate Dean (Research and Innovation) in OAC, to her numerous grants, her scholarly publications in refereed journals, her national and international collaborations across disciplinary boundaries. She is internationally known for her research focus that aims to identify mechanistic principles of trace element movement from soils to plants and humans, to support risk assessment and remediation of contaminated soils. In addition to her scholarly achievements, Bev has glowing reviews from the students she has supervised and mentored over the years.
| | |
| --- | --- |
| | Read more: |
| | Read more: |
Share this page
News Topics