Creating Community through Cuisine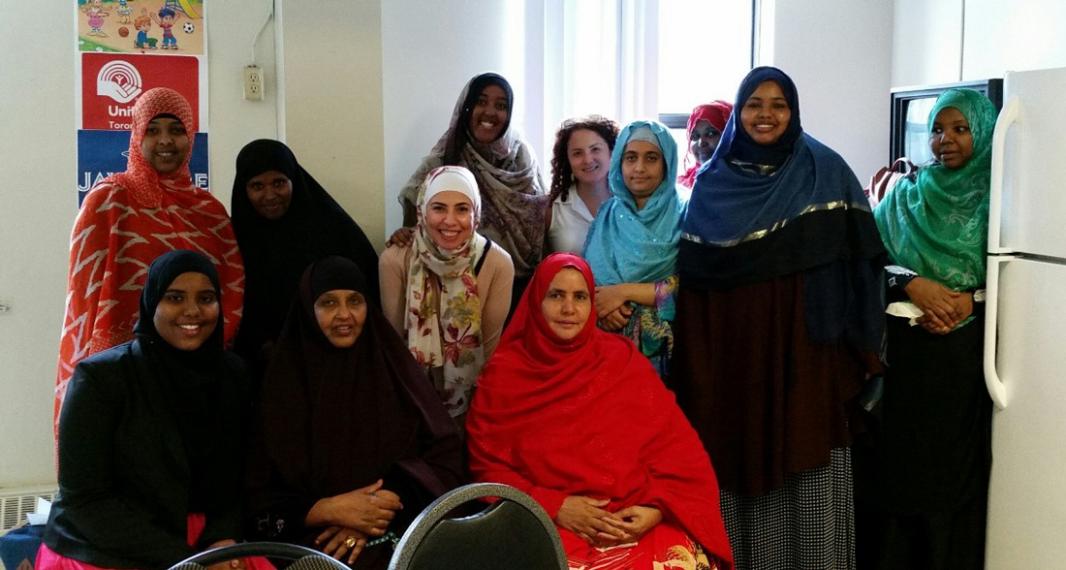 When travelling, sampling the food of your host country provides a literal taste of the culture you are visiting, but often there is nothing quite like returning home to familiar and favourite foods. Food is more than a meal; it is often part of a person's identity.
But for refugees who are escaping war, travel is no longer a temporary experience, and often part of their identity is challenged when they find new homes in countries that don't offer the same foods from home.
Canada has a long history of accepting refugees from around the world, and many of these refugees have come together in communities that form the diverse backbone of the Canadian population. With them they have brought new foods to the Canadian dinner plate, and products such as okra, eggplant and bok choy are now grown in Canada and enjoyed by Canadians of all cultures.
"We share culture and richness through food," shares Valencia Gaspard, a first year student in the Rural Studies PhD program. "Food can be used to build communities and bring people together."
Valencia began her PhD studies this September after completing her undergraduate degree in conservation biology at Western University and the rural planning and development master's program at the University of Guelph.
In addition to her thesis project, which focuses on employment in rural Ontario, Valencia is working with a group of three other master's students and seven undergraduate students in the School of Environmental Design and Rural Development (SEDRD) on a project studying the availability of ethnocultural foods in Toronto.
"Ethnocultural foods are used to manifest a culture through cuisine," she notes. "They are keystone ingredients, such as camel's milk or sesame oil that have great importance to the meal being produced."
Having access to ethnocultural foods is an especially important aspect in Valencia's opinion.
"Not being able to choose what you eat is disempowering," explains Valencia. "Where you live shouldn't dictate what you can eat."
She goes on to explain that transitioning from one country to another is a difficult process. Language barriers, finding a place in the community and a sense of purpose are all challenges that new Canadians face. Being further stripped of the regular comforts of home, including their traditional foods, makes that transition even more complex.
Valencia and her team are working with Somali communities in Toronto as a case study on the importance of cultural foods to overall well-being. Through focus groups with members of the Somali community the team has been observing the wants and needs of the community and their impact on the Somali lifestyle.
To enter any community it is important to establish a strong sense of trust between the researchers and the community members. To do so, the research team knew they needed the full participation and willingness of a few select community members.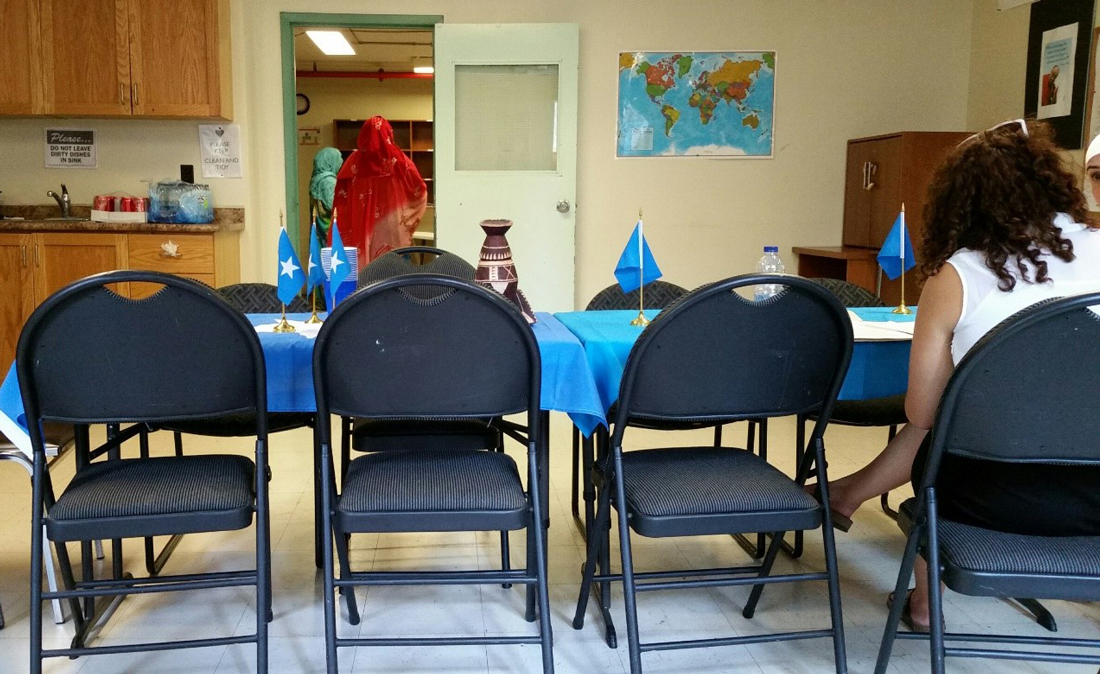 Dr. Bamidele Adekunle, adjunct professor in SEDRD who also teaches at Ryerson University, helped the U of G research team by connecting them with Ryerson students who are members of the Somali community. These students became community contacts and connected their family and friends with Prof. Adekunle, Valencia and the research group.
"These initial contacts remain present at every meeting," shares Valencia, "and have been vital to establishing strong relationships between the community and our research group."
Because of the strong connections established, the researchers were invited to experience Eid, a cultural prayer, with the Somali community. The experience included a celebration at a local restaurant, which showcased the keystone ingredients missed by the Somali community.
"It was interesting to see their reactions to different foods," she shares. "When we asked what they couldn't find in Canada, one gentlemen answered camel's milk. From the way he said it, to the way his body responded, you could tell how much that one ingredient meant to him."
She goes on to explain that Somalis, like many other cultures, have deep connections to food and that the inability to access their traditional foods have both physical and mental health implications.
"When they had the ingredients they needed, they were proud and excited to share their food with us," explains Valencia. "They celebrated with us, who were not from their community, and that's where community building and a better society comes from."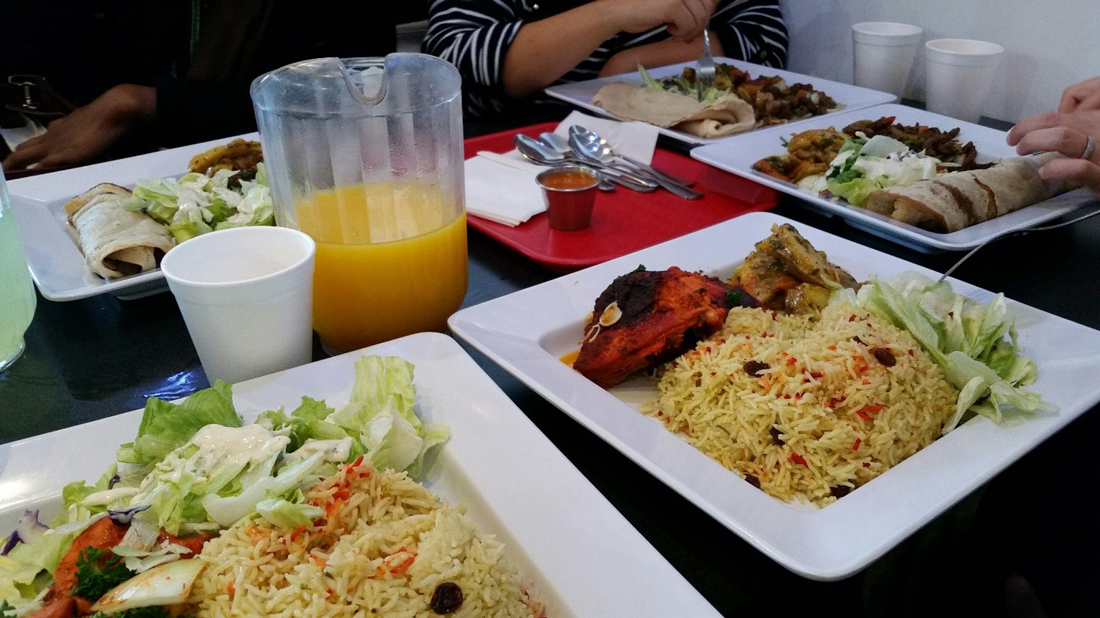 Choosing to consume ethnocultural foods is not a binary decision, notes Valencia, but an opportunity and a choice. This choice also represents a massive opportunity for Canadian farmers and food manufacturers.
A 2011 study out of SEDRD concluded that Canadian farmers are missing an enormous market in the production of enthnocultural foods. A loss valued at $60 million a month, solely in the GTA.
Ultimately Valencia hopes her research will showcase that food is vital to health and nutrition, but also to celebrations of culture and community.
"Food has a way of bringing people together," she shares. "Being able to share and celebrate with one another through food creates friendships and builds healthier, stronger communities."
Share this page
Find related news by keyword
News Topics