Experiential Learning in Aarhus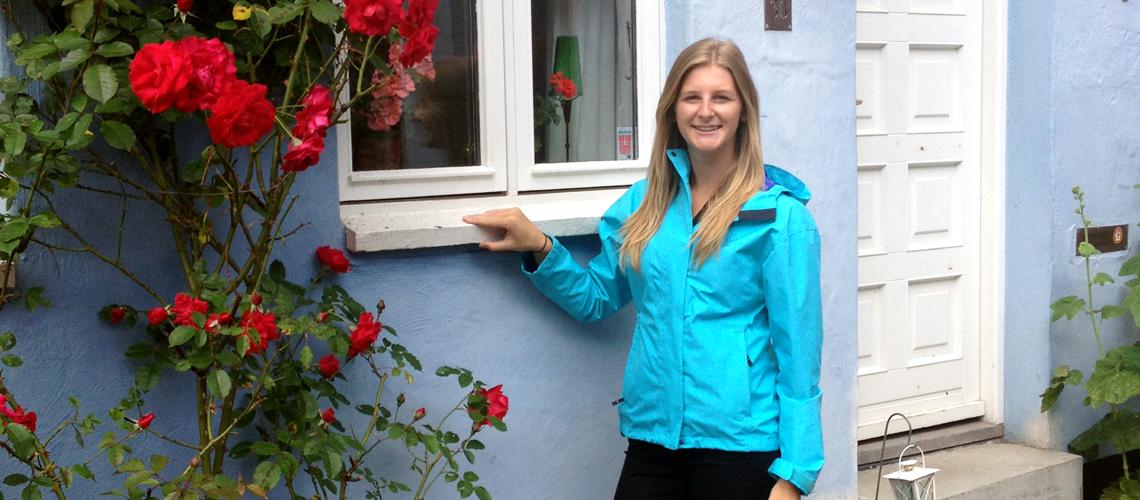 Now that I have fully recovered from the never-ending longing for sleep that is jet-lag, I've had the chance to reflect on my experience at the International Food and Agribusiness Management Association (IFAMA) 2016 World Conference.
The conference was held from June 19 to 23 in Aarhus, Denmark, which I learned is pronounced 'awr-hoos', after some confusion at border security.
The five-day event brought together students, academics and industry professionals to discuss solutions for food security to 2050 and beyond. Entering my final year of the Bachelor of Commerce, Food and Agricultural business program, my primary draw to the conference was the student competition. I was excited to take the knowledge from my degree and apply it in practice. After the student competition concluded, I was able to partake in the other conference activities and network with professionals from across the globe.
I may struggle to find the words to accurately describe my experience, but it was anything but ordinary. Over 500 people from across 50 countries attended the conference, participating in case competitions, presenting research and leading interactive discussions.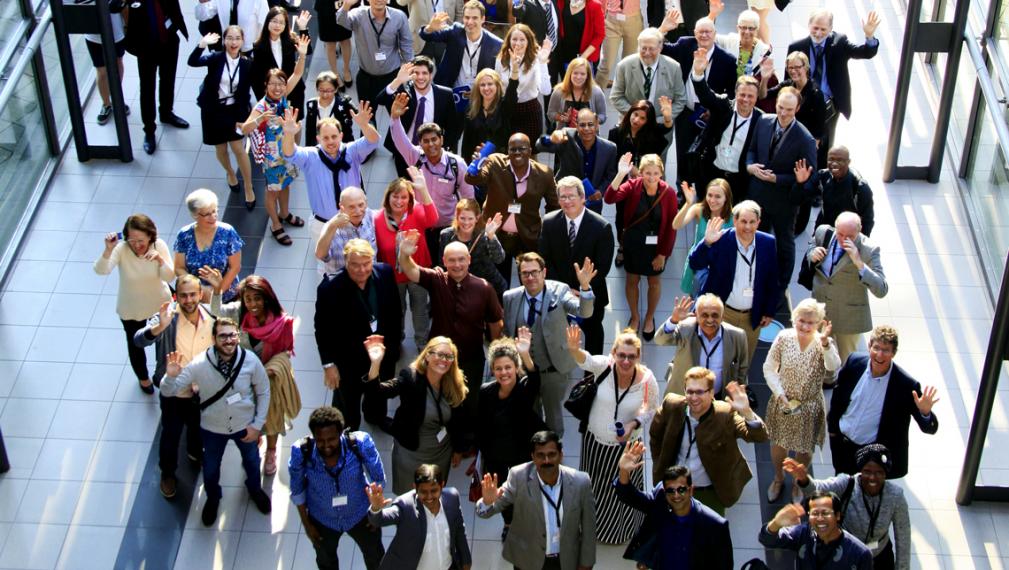 Supporting Student Success
On Sunday, June 19, twenty-six teams participated in the Student Case Competition. Elsie Richmond, Justin McNally and I made up one of two teams representing the University of Guelph. Recruited for the team by Justin, an IFAMA veteran, Elsie and I were new to the IFAMA experience. We were eager to fill the shoes of the students before us who have represented OAC on the IFAMA stage.
In the competition, we were presented with a case on AgBalance, a tool developed by BASF to measure and monitor sustainability in agriculture. Given only four hours to conduct our analysis, build a PowerPoint and present our findings to a panel of judges, it was an intimidating experience. It was also one of the most beneficial learning experiences I have had in my university career.
In that short four hour period, we needed to take the concepts we had discussed in the classroom and apply them to a real-world situation. Regurgitation of material would not suffice; critical-thinking, creativity and common sense were the keys to delivering a successful analysis.
Though we were not selected as one of the top two teams to move forward, the knowledge gained from participating in the Student Case Competition was reward enough.
Collaboration, not Competition
I was struck by the sense of community at the conference. Bringing together so many people from such a broad range of backgrounds, I thought it might be chaos. However, I was pleasantly surprised to see the academic and industry partnerships that formed. Language barriers were broken and country borders torn down as industry professionals and academics came together to find solutions to feed the world.
Companies from across the value chain openly shared insights into their operations, another aspect I found highly compelling. Instead of hiding their initiatives for competitive advantage, they sought to promote the implementation of sustainable strategies throughout the industry to work towards improving food security.
In a keynote discussion, Chris Brett, Senior Vice President and Head of Corporate Responsibility and Sustainability at OLAM International, presented the steps his corporation is taking toward sustainable food production. OLAM International is involved in the process of delivering food "from seed to shelf," and processes large quantities of commodities grown by smallholder farmers such as cotton and cocoa. One of their largest sustainability initiatives is the OLAM Livelihood Charter. This charter enables smallholder farmers to improve their yields while decreasing environmental impacts through training, management and social investment.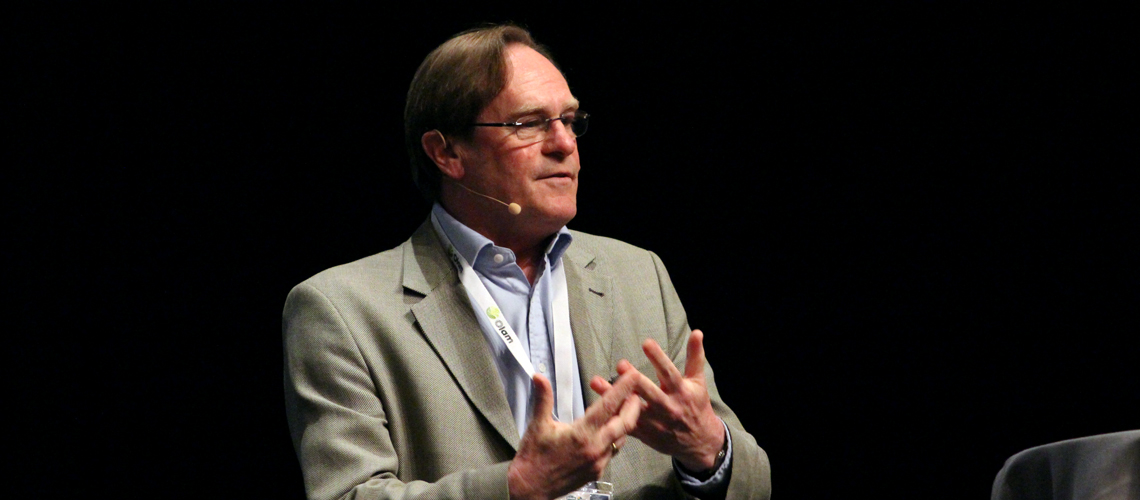 From international organizations to community based ideas, IFAMA presentations covered food security initiatives and research of all sizes.
Greg Baker, Director of the Food and Agribusiness Institute at Santa Clara University in California, USA, presented his findings on the contributions of urban gardens to food security. Interesting results from his study showed that low-income families rely on their home gardens for a significant percentage of their food. However, these families tend to have limited knowledge about best gardening practices, and are unable to grow as much as the higher income families who are less reliant on home gardens.
Other topics included rejuvenating food waste into new products and promoting new crops, such as chia, as food security game-changers. Overall, one of the key messages consistently delivered at the conference was that collaboration and sharing of research knowledge will be critical to ensure food security into 2050, an idea exemplified by the conference itself.
All-Encompassing Experiences
Over the span of the five day conference, the organizing parties (IFAMA, the Danish Food Cluster and Wageningen International Conference on Chain and Network Management) ensured attendees had opportunities to experience Denmark and Danish culture.
On the Monday evening of the conference, attendees were treated to dinner at local Danish homes. At the dinner I attended, I was served sliced veal, potato salad and asparagus salad, which is a common summer supper in Denmark. The highlight of the meal was, of course, dessert. Fresh strawberries topped with a buttermilk-based mixture was served and quickly enjoyed! This dessert, Koldskål, meaning "cold bowl", is one of the most traditional Danish summer dishes. You can find a recipe here. I was lucky enough to enjoy it again on a walking tour a couple of days later, where I also indulged in local charcuterie, smørrebrød (open sandwiches) and Great Coffee!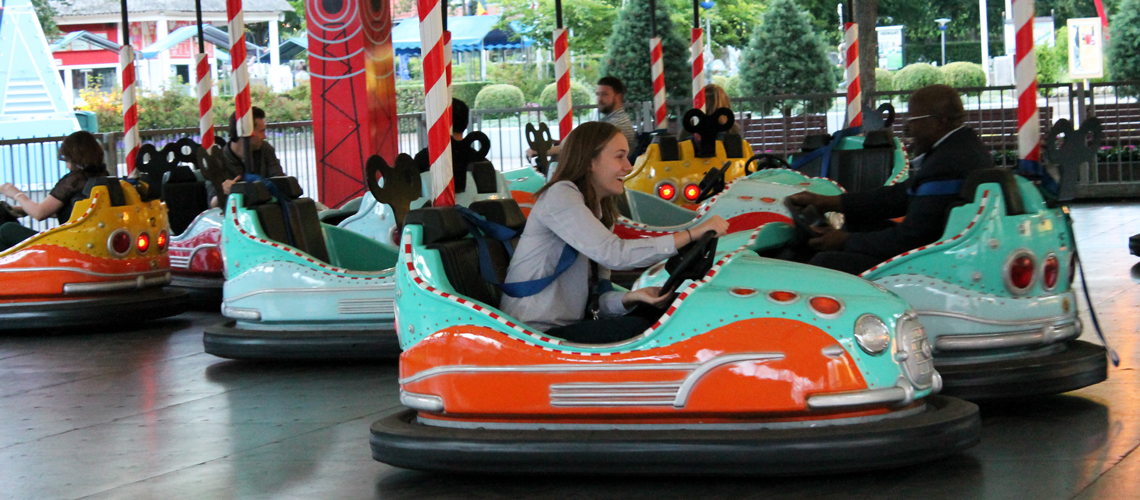 On Tuesday night, conference attendees enjoyed a reception at Tivoli Friheden, a popular amusement park. Networking took an interesting form here as attendees bounced into one another on bumper cars, rather than shaking hands and sharing business cards. It seemed like an odd situation to me at first; I didn't think potential future employers would appreciate my screaming in their ears as we rode the "Cobra", but it was a great way to encourage interaction in a casual and comfortable setting.
The conference closed on Thursday evening with one last Danish tradition. Attendees were shuttled to Aarhus University, where a large bonfire was lit and songs were sung for the traditional "Burning of the Witch" festivities.
I'm certain that I wasn't the only one who was sad to see the conference come and go as we watched the bonfire's glow. However, I know the learning and perspectives gained at the conference will benefit me long-after my flight home and throughout my academic and professional career.
Share this page
Find related news by keyword
News Topics