Food Science Prof Receives International Award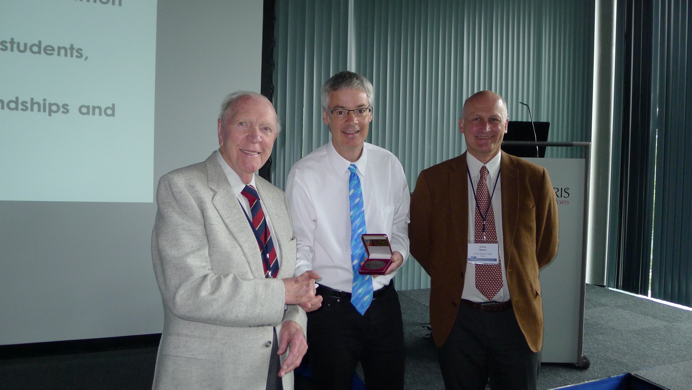 A food science professor has received an international award for his work with food hydrocolloids.
Prof. Douglas Goff received the 2017 Food Hydrocolloids Trust Medal at the International Hydrocolloids Conference on June 29 in Berlin, Germany.
"Past winners have included researchers that I have greatly respected, so it was indeed a surprise and honour for me to be now recognized for our contributions to this field," reflects Goff.
Established in 1991, the Food Hydrocolloids Trust gives an annual award to an individual, in academia or industry for their long-term contributions to the area of food hydrocolloids.
Hydrocolloids are substances that form a gel in the presence of water. Goff explains they are used in food systems as thickening or stabilizing agents. His research has studied the structure of hydrocolloids, their functionality in food systems, and their physiological role in human health. All soluble dietary fibres are hydrocolloids, so they contribute to numerous health benefits including reducing blood glucose levels, cholesterol and certain types of cancer.
Goff, who has been a professor with Department of Food Science for 30 years, has attended the conference since 1996 and co-chaired the 2016 conference, which was held in Guelph.
Throughout his career, Prof. Goff has supervised 60 graduate students and has published two books, 35 book chapters and 165 refereed journal articles. Most of his research has been focused either on ice cream structure, ingredient functionality and quality; or on non-starch polysaccharide structure and functionality in food systems.
Share this page
News Topics