Meet Caleb, CHAT Student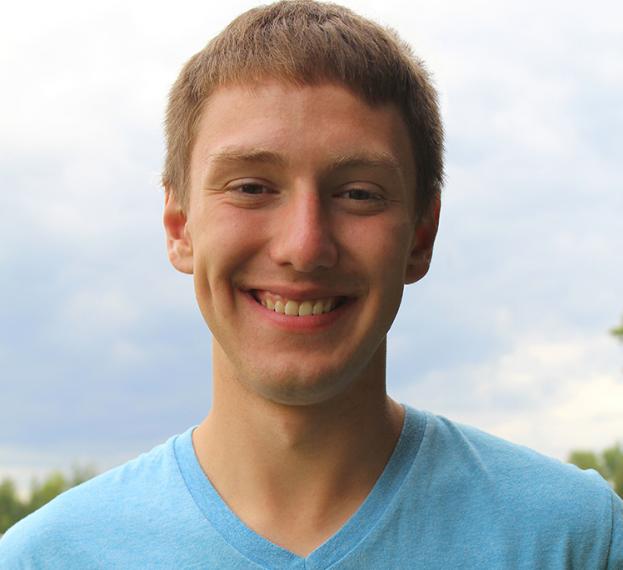 About Caleb Niemeyer
Caleb Niemeyer has always been interested in agriculture. Coming to Guelph to pursue a degree in agricultural sciences was the obvious choice for Caleb, who has continued to develop his passion for agriculture and his scientific skills while working towards his degree. Caleb is now entering his third year of the program, majoring in Crop, Horticulture and Turgrass Sciences (CHAT).
Program: Bachelor of Science in Agriculture - Crop, Horticulture and Turfgrass Sciences (CHAT)
Year of study: Third year
Hometown: Stouffville Ontario
---
Why did you decide to come to the University of Guelph?
Agriculture has always been something I've been interested in and that I have found enjoyable. In high school I was interested in science, particularly biology. Getting a degree in agricultural science allows me to combine both of these passions and will prepare me well for my future career. Guelph is well known as a leader in agricultural science, so it made sense for me to come to the OAC.
What do you like best about your program?
I enjoy the opportunity my program presents to get to know more people in the agricultural industry. Classmates are a great way to learn more about how agriculture is practiced across the province. I've enjoyed getting to know the professors too, as they have done a lot of interesting and important research.
Do you have a favourite class or professor?
AGR 2320, Soils in the Agroecosystem has been my favourite class so far. We learned about the properties of soil and how they impact the proper management of agricultural systems. The final project was also enjoyable because we were able to go out into the field and experience for ourselves what we had learned in the classroom. The professor, Prof. John Lauzon, is an excellent speaker and is very knowledgeable about the subject.
What is your plan after graduation?
I haven't decided exactly what I want to do yet. I have considered completing a master's program, if I find a research project I am interested in and want to learn more about. I have also considered becoming an agronomist, which is similar to what I'm doing in my summer job. I have a lot of opportunities for my future career; it's just a matter of deciding which path I want to take.
How are you keeping busy this summer?
I work at a Pioneer seed dealership and farm supply store called Reesor Seed and Grain where I am employed as a crop scout. I travel to several farmers' fields and check for any problems the crop may have. Then farmers can take whatever action is needed to correct them. This has been a good job because it has taught me about weed identification, insect identification, herbicides, and general agronomic information.
What are your favourite events and activities on campus?
College Royal is a great event because every club and department puts on displays so you can see what is going on at the university. It's a lot of fun and something I look forward to every year.
How do you get involved on campus or in Guelph?
There are many clubs in the OAC that are great to get involved with. Some of them are the Soil and Crop Club, Sheep and Goat Club, Dairy Club, Poultry Club and the Swine Club. These clubs are a great way to learn more about what you're interested in and meet new people.
Where is your favourite place to eat on campus?
Creelman Hall is my favourite place to eat and hang out. There is a huge variety of very good food to choose from. The 100 Mile Grille, which is one of the places to get food at Creelman, has some of the best burgers I've ever had.
What are your favourite spots in Guelph?
The Arboretum is a great place to go for a bike ride and relax. I also like going to the downtown farmers' market in the fall. There are all kinds of fruits, veggies, and baking with tons of free samples!
Share this page
Find related news by keyword
News Topics