Meet Jeremy, ERM Student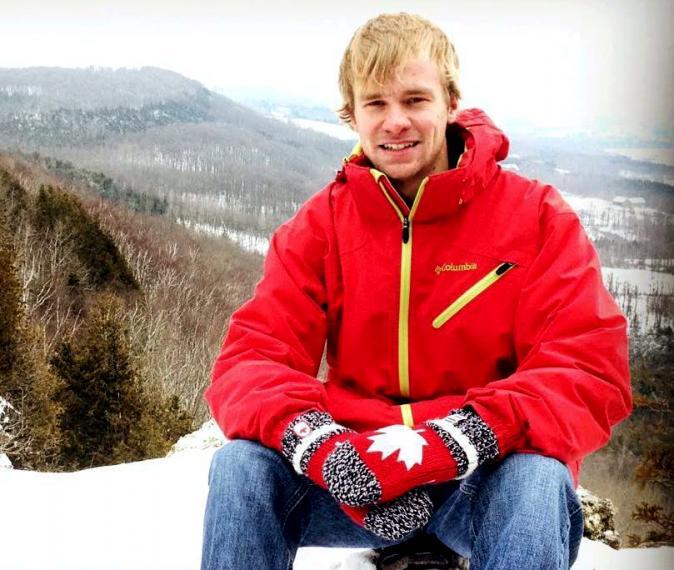 About Jeremy Harbinson
Jeremy Harbinson is a third year student in the Bachelor of Science in Environmental Science – Environment & Resource Management major. Passionate about enriching and supporting the environment, he is particularly interested in forest ecosystems and often finds himself enjoying the oasis of the University of Guelph's Arboretum during his spare time.
Program: Bachelor of Science in Environmental Science – Environment & Resource Management
Year of Study: Third year
Hometown: Hanover, ON
Why did you decide to come to the University of Guelph?
I chose to come to the University because, upon visiting the campus, I instantly felt this was going to be the place where I would grow as a person academically and personally in life. The city has a community-oriented approach where everyone embraces acts of kindness, and the University has a tight-knit family spirit and focus on mutual respect.
What residence did you live in during first year?
I lived in a triple room in Johnston Hall during my first year. During my stay, I became part of the community on my floor, and really felt like part of a welcoming family. It was a great place to live and learn throughout my first year.
What do you like best about your program?
The best part about my program is the diversity of approaches applied. Both theory and practical know-how are taught, which is important in the environmental science sector to solve the issues that exist.
Do you have a favourite class or professor?
My favourite class so far during my undergrad would be ENVS*3270 Forest Biodiversity. I found myself thoroughly interested in the course content and enjoyed the class overall. 
What is your plan after graduation?
After graduation I plan to attend the University of Toronto for their Master of Forest Conservation (MFC) program.
How are you keeping busy this summer?
This summer I am working at Saugeen Valley Conservation Authority as a Water Resource Assistant where I work alongside their Water Quality Specialist during the week. In my free time I enjoy playing various sports with friends, exploring the outdoors and going to music festivals.  
What are your favourite events and activities on campus?
My favourite events and activities on campus are varsity sports games and homecoming. I am a huge sports fan and love being a part of the Gryphon spirit on campus!
How do you get involved on campus or in Guelph?
I am an orientation volunteer (OV). I enjoy continuing the positive legacy that the OVs left on me during my o-week experience, and I want to be able to create the same positive experiences for incoming students.  
What is your favourite way to procrastinate from studying?
My favourite way to procrastinate from studying is hanging out with friends and playing sports when things get busy to relieve some stress.
Where is your favourite spot to hang out on campus?
The best spot on campus to hang out for me on campus is Johnston Green, playing catch with friends and enjoying the weather and the beautiful green space.
Do you have any favourite spots in Guelph?
The Arboretum would have be my favourite spot in Guelph, even though it's on campus. The whole community embraces this unique composition of beautiful nature and recreational activities.
Share this page
Find related news by keyword
News Topics