Meet Krista, EEP Student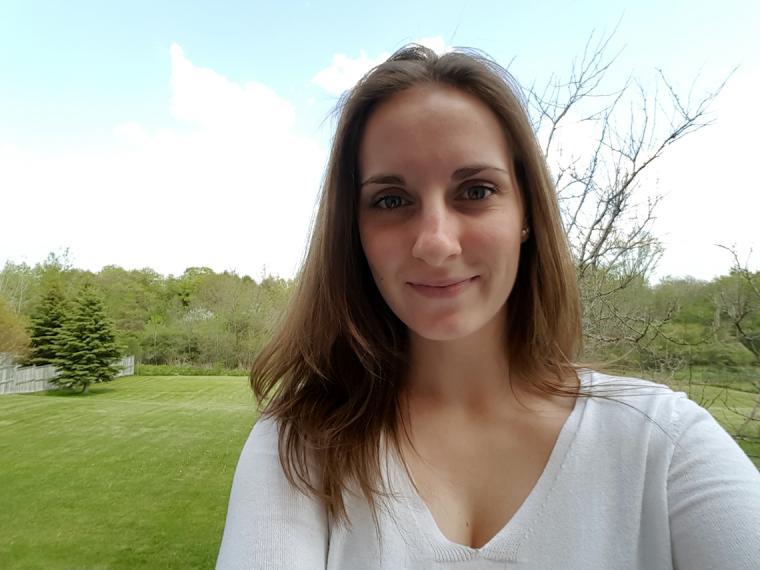 About Krista Kapitan
There's no place like home for Krista Kapitan, a fourth year Environmental Economics and Policy student. Krista, who began her undergraduate studies in Nova Scotia, moved back to Guelph to embrace the community-based culture of the University and the niche combination of science and economics her program provides.
Program: Bachelor of Science in Environmental Sciences - Environmental Economics and Policy
Year of Study: Fourth year
Hometown: Guelph, Ontario
---
Why did you decide to come to the University of Guelph?
I completed my first year of studies at Dalhousie University and found that the program there wasn't what I had expected. I grew up in Guelph and always had a sense of how community based the University was. After doing some searching, I found that the environmental science program here was right up my alley!
What do you like best about your program?
I like that my program integrates science and economics. Being able to understand and apply both perspectives is so important, especially in tackling climate change, and it's a skill I hope to have mastered after completing my degree.
Do you have a favourite class or professor?
This past semester I was in PBIO 4350 (Plants and Environmental Pollution) with Prof. Zheng who really made it fun and interesting for all of the students. He made the classroom a very comfortable place, and we never left a lecture without laughing at least once!
What is your plan after graduation?
I really wish I could tell you! I've considered possibly completing a master's degree, and also possibly travelling. I don't have the answer yet and that's okay!
How are you keeping busy this summer?
This summer I got a job working at the Canadian Food Inspection Agency in the plant and animal health department. It's my first job related to my area of study, and it's quite exciting! Seeing policies as they're being developed at a federal level is a pretty great experience.
What are your favourite events and activities on campus?
Trivia night at the Brass Taps is always a good time, and a fun way to end any Tuesday!
How do you get involved on campus or in Guelph?
I'm currently on the Environmental Sciences Student Executive, as the Vice President - Communications. I write all of the newsletters that go out to the students in my program. This year I'm also directing the Environmental Sciences Symposium with another friend in my program, so make sure to keep it in the back of your mind for the fall! I think university is a great time to get involved, be it in the larger community or on campus, and I would encourage all new students to get involved! You don't get paid to do it, but it's a great way to make friends and can help you "beef up" your resume.
What is your favourite way to procrastinate from studying?
Netflix. If my notes are in front of me I can absorb the information, even if I am watching Grey's Anatomy, right?
Where is your favourite spot to hang out on campus?
Johnston Green is a great way to take a break from studying and classes. In the winter, the Bullring is always a great place to grab a tea and relax.
Do you have any favourite spots in Guelph?
I love the Boathouse downtown! In the summer you can rent a kayak and paddle around the Speed River. Plus the ice cream is delicious!
Share this page
Find related news by keyword
News Topics