Meet Megan, Environmental Biology Student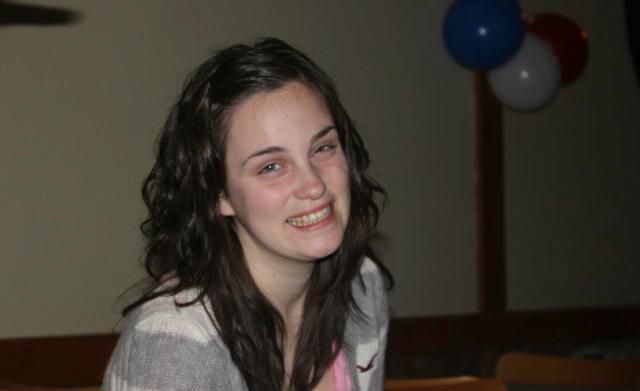 About Megan Klemencic
Megan Klemencic is currently majoring in Environmental Biology. Megan has immersed herself in the Guelph community, allowing her to experience all that U of G and the city have to offer. Her commitment to her studies has taught her to not only value, but to understand the environment and all of its processes. Megan recently shared her thoughts with us on her program and U of G.
Program: Bachelor of Science - Environmental Biology
Year of Study: Third year
Hometown: Trenton, Ontario
---
Why did you decide to come to the OAC/Guelph?
The first thing I noticed when I came to visit Guelph was the beauty of its campus. What most convinced me to come to Guelph was the community feeling I got that reminded me so much of my hometown.
What do you like best about your program?
My favourite thing about my program is the freedom that I have to take a wide variety of courses. I wanted to come to university to learn as much as I possibly could in a relatively short period of time, so the ability to take lots of different courses was very important to me.
Do you have a favourite class or professor?
Ecology classes are my favourite because I find it extremely interesting to try and determine how and why the natural world functions the way it does.
What residence did you live in during first year?
I lived in East residence my first year. It was an amazing experience because I was able to have my own room when I needed to study, but was also able to experience having roommates.
How do you get involved on campus or in Guelph?
During the school year I volunteer with Frontier College in Guelph. This organization runs an after school program for elementary school students, where we run group activities and help the students with their homework.
What is your favourite way to procrastinate from studying?
When procrastinating from studying I really like to take advantage of the free public skating offered at the arena on campus with my friends.
Where is your favourite spot to hang out on campus?
My favourite place to eat on campus is The Bullring because they have the best nachos there and it is also just a really fun place to hang out and relax between classes.
Do you have favourite spots in Guelph?
I really enjoy going to the Arboretum on campus. It's beautiful and very relaxing to walk through the trails while taking a break from studying. It's especially nice in the fall when all the leaves are changing colours.
Share this page
Find related news by keyword
News Topics