Meet Owen, plant science student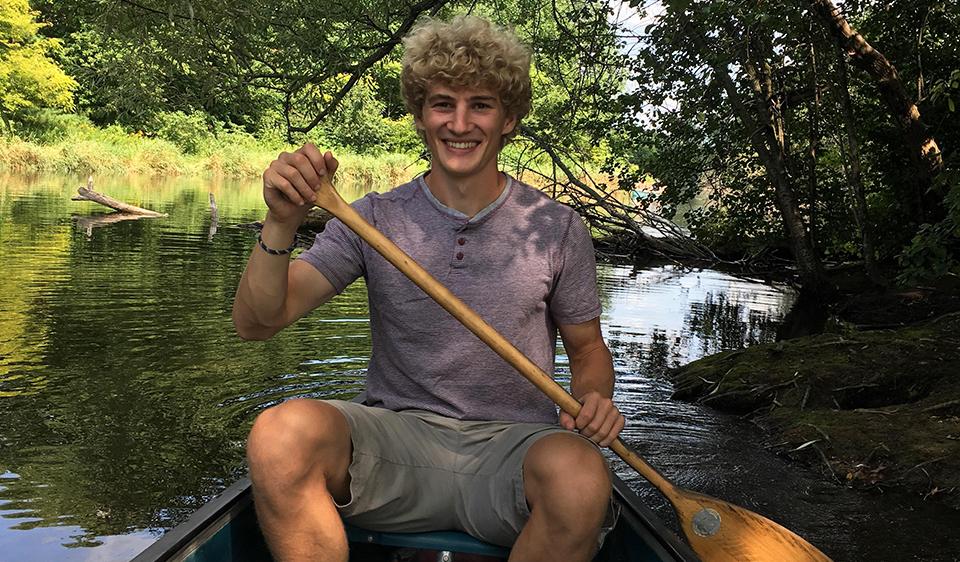 About Owen Hebb
Owen Hebb can jump 7.23m in long jump, but the leap from Nova Scotia to Guelph was quite a bit further. Owen is entering his fourth year in the plant science program with an emphasis in plant biotechnology. With a strong interest in insects as well as plants, he has taken his studies to Costa Rica for a field entomology course. He hopes to pursue his master's and someday work in a research position. 
Program: Bachelor of Science - Plant Science
Year of study: Fourth year
Hometown: Billtown, Nova Scotia 
---
Why did you decide to study at the University of Guelph?
I have always had an interest in plants, and Guelph has one of the top plant agriculture programs in Canada. I also enjoy competing in track and field, and Guelph also currently has the top track and field program in Canada. Guelph was the best option for both of the things I was looking for, and then to top it off it has a great campus where everything is close and compact!
What do you like best about your program?
I like that I am able to pick an area of emphasis in my program. It allows you to direct your path to the things you are specifically interested in. For example, I am interested in the genetic technologies used in plant science, so I have an area of emphasis in plant biotechnology. This gives me an understanding of plants, while going deeper into molecular aspects, and teaches me lab techniques.
Do you have a favourite class or professor?
My favorite class by far has to be the field entomology class I took this summer. I love insects as well as plants. I took the opportunity to go to Costa Rica with a group of people who also love insects, and spent my days in the jungle looking for cool bugs. All the professors that accompanied us were highly knowledgeable and passionate about insects and could answer just about any question you came to them with.
What are your current post-graduate plans or goals?
I am still unsure of that. I will likely do a master's, and then try to get into a research job somewhere. I may progress to a PhD depending on what opportunities open up for me in the future.
How are you keeping busy this summer?
This summer I will be working for the Canadian Centre for Mosquito Management driving a scooter around to kill baby mosquitoes in the storm drains and help protect against West Nile Virus. I will also be training regularly and trying to improve my athletic performance for track and field this summer. In my spare time, I plan on volunteering in Dr. Tetlow's lab to gain hands-on experience in plant biotechnology.
Where is your favourite spot to hang out on campus?
The Bovey Greenhouse. There is an amazing display of tropical plants all year around. It is a great place to just relax.
Do you have favourite spots in Guelph?
Probably going to The Boathouse Tea Room for an ice cream and canoeing down the speed river.
Knowing what you know now, what piece of advice would you give to your high school self?
Be more adventurous and enjoy your time. Free time becomes sparse once you get to university.
What's one fun fact about yourself?
My best long jump is 7.23m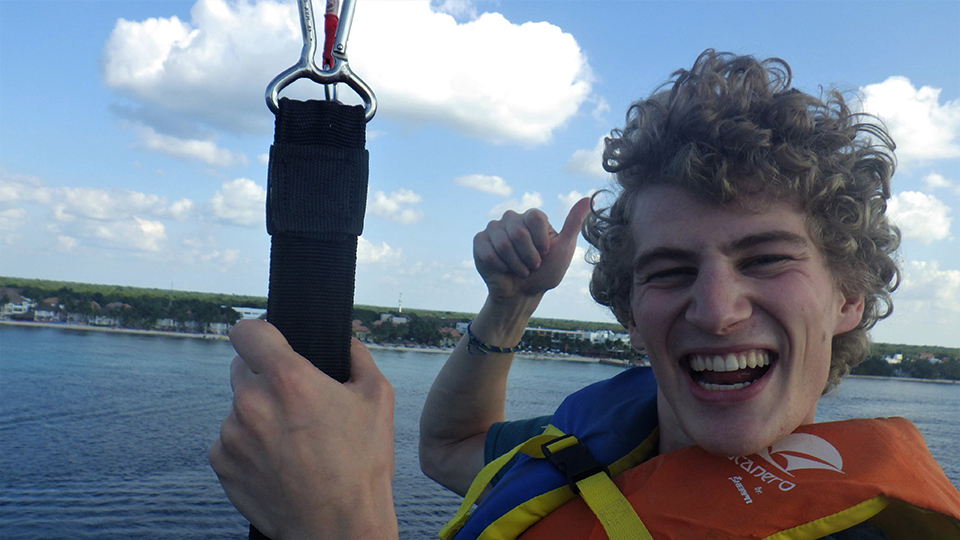 Share this page
News Topics