NASA Researcher Enhances Student Learning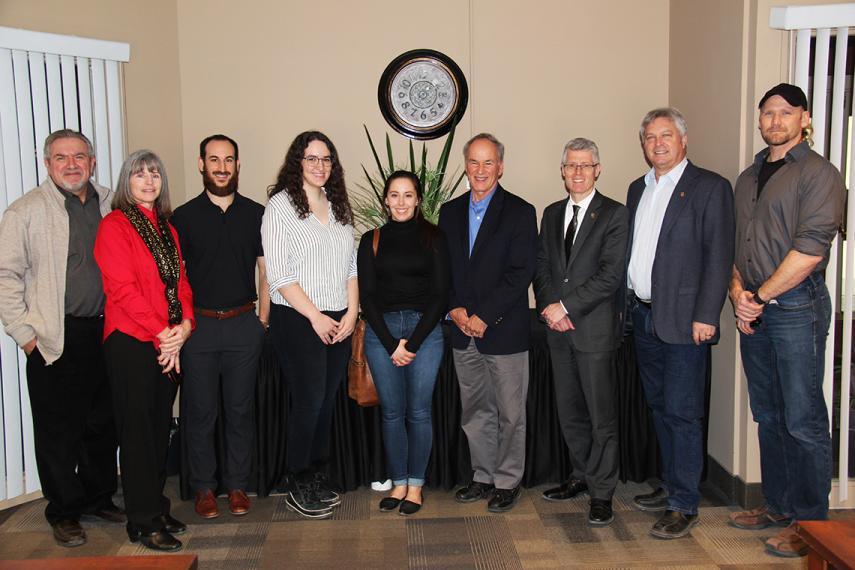 Interacting with industry leaders is an important focus for post-secondary education. Hearing from industry professionals provides students a different perspective and showcases the bigger picture of what post-graduation could look like.
"Guest lecturers offer the opportunities to show students a broader scope of experience than is available solely on campus," says Mike Dixon, environmental sciences professor. "They place the topic of the course in a context that they would otherwise miss and gives students the chance to discuss relevant issues with new people with different perspectives."
This is the reason why Dixon invited Ray Wheeler of NASA's Exploration and Research Technology Office (Kennedy Space Center) to visit the University of Guelph (U of G) and present guest lectures. 
On March 16, Wheeler presented to two undergraduate classes: the first-year seminar course, "How will we eat on Mars, and the third-year course, "Introduction to Controlled Environment Systems".

This is the first offering of the third-year course, which focuses on Canada's significant role in providing research and technology to assist with "biological life support" for human space travel. In this course students are given access to research and infrastructure at U of G's Controlled Environment Systems Research Facility. 
Wheeler discussed NASA's role in space exploration, focusing on life support research and technology development, specifically in the production of food such as potato and lettuce. A focus of the lecture was the importance of the contributions from international agencies including the very important research role U of G has played over the past 25 years.
Dixon, director of the Controlled Environment Systems Research Facility and instructor of both courses says, "Ray's visit exposed the students to a renowned international figure in the field of advanced life support that specifically relies on the controlled environment technologies to which they have been exposed all semester." 
High-calibre speakers from industry showcase the applications of these technologies in real life. 
Students in the class, like Alex Vrban who is in his fourth-year of environmental sciences studies, believe visits like Wheeler's are extremely valuable. 
"I think it's a big deal that you can get people in from various industries and companies that can offer these viewpoints that are both relevant and inspiring," says Vrban. "They really show you where you can go with what you are doing in school."
As part of Wheeler's visit, three students were also invited to a luncheon hosted by Dixon and Malcolm Campbell, vice president (research). Sarah Kirsh, first-year human kinetics student, Kelsey Beaton, fourth-year environmental sciences student and Jason Lanoue, plant agriculture PhD candidate were able to engage with Wheeler in discussions on the vast international field of biological life support research and opportunities for student exchanges with NASA Kennedy Space Center.
"Ray's visit highlights the quality and uniqueness of the research done here at U of G," says Lanoue. "Having first met Ray at a conference in 2016, it's always nice to catch up with someone you look up to and is a leader in your field."  
Share this page
News Topics