Prof leads the way in international collaboration for applied research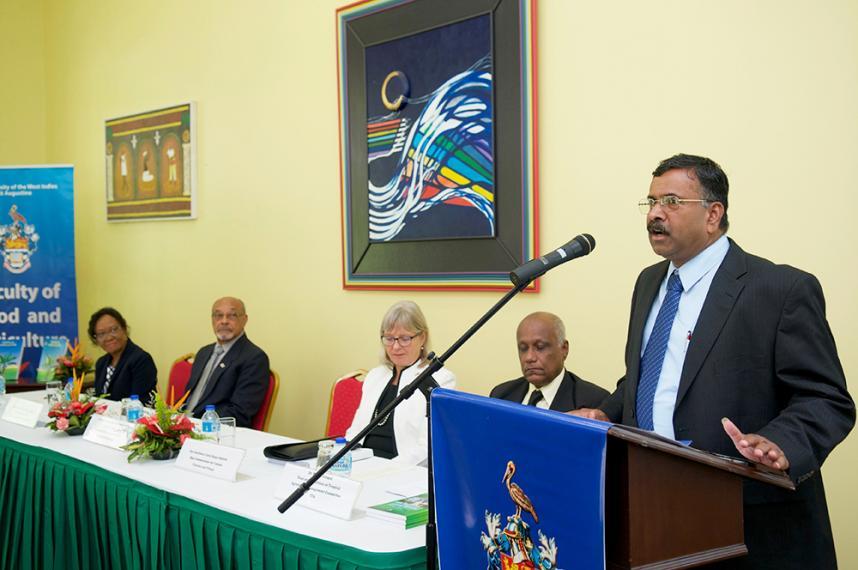 Prof. Jay Subramanian, Department of Plant Agriculture, recently returned from Trinidad and Tobago for the release of the first open access issue of Tropical Agriculture. This special issue was launched by the Canadian High Commissioner in Trinidad and Tobago, Carla Hogan Rufelds, and features graduate student thesis work from around the world.
The idea of the special issue was actually Jay's to begin with.
"I conceived the idea of a special issue and pitched it to our team, International Development Research Centre (IDRC) as well as to the journal," says Jay. "I orchestrated the whole issue by asking the co-principal investigators from other countries to ensure the work done would be submitted for this special issue."
The graduate student research featured is all a result of the pioneering work on hexanal done by Jay and Gopi Paliyath, also a professor in the Department of Plant Agriculture.
"In the current world, you cannot achieve much by doing it all yourself," says Jay. "Hence collaboration is a must. When innovation goes across the border it helps more people."
The graduate students are from institutions around the world, whom Jay collaborated with.
"To have the work published in such a journal will be a good start for many of these countries as they do not have much avenue to publish," says Jay.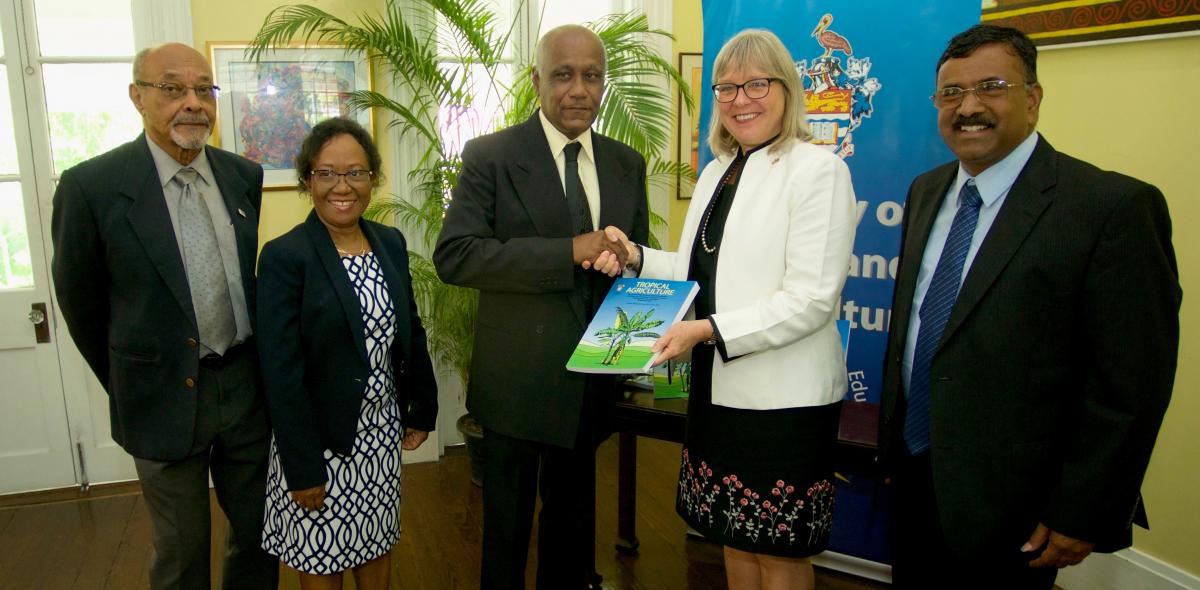 Tropical Agriculture is a historic journal that has been produced out of the University of West Indies for over 75 years with the aim to contribute to the process of agricultural development in tropical agro-ecosystems, through publication of papers in the area of agricultural science and technology. It is a critically important journal to developing countries, that share a similar climate and agricultural practices. The work published in this journal is applied and farmers can readily take up the information and use it in their crops.
Jay says it is more like a 'ready-to-use' type result than hypothesis driven work which will be more useful to researchers.
Moses Subert, a grad student from Sokoine University of Agriculture, in Tanzania is one of the student's whose work is featured in the journal.
"We are very delighted that our manuscript has been published online through this international journal," says Moses. "We believe that our findings can influence agricultural interventions at a global scale."
Moses' research looked into the adoption of new and effective agricultural practices among small scale farmers. They discovered that although proven to be effective, technologies such as Enhanced Freshness Formulation (EFF) aren't always adopted. They also found significantly lower numbers of technology adoption among female fruit growers due to unequal access to resources.
The findings show that easing the formulation and application of the EFF technologies can potentially make the technologies more appealing to female growers, and can accelerate the adoption leading to increased quality of fruits and earnings.
Peninah Mueni, a PhD student at the University of Nairobi in Kenya, also has her work featured in this journal.
"I am so excited to have my work published in the journal of Tropical Agriculture," says Peninah. "It's a great opportunity for the entire Kenyan team since our research findings will be shared with farmers."
Peninah's research was on the post harvest preservation of banana fruits in Kenya using the naturally occurring hexanal. Peninah explains that in developing countries such as Kenya, up to 40 percent of the fruits produced by small scale farmers are wasted between the period of harvesting and consumption.
With the use of hexanal they were able to provide affordable and effective post harvest technology to enhance shelf life of banana fruits without compromising quality.
"Research has no geographical barriers," says Jay. " We continue to be world leaders in agriculture research at U of G, therefore it is important that we spread our research internationally. We strive to Improve Life - which means to improve life of human kind globally".
Share this page
News Topics