Prof Receives Inaugural Pet Food Award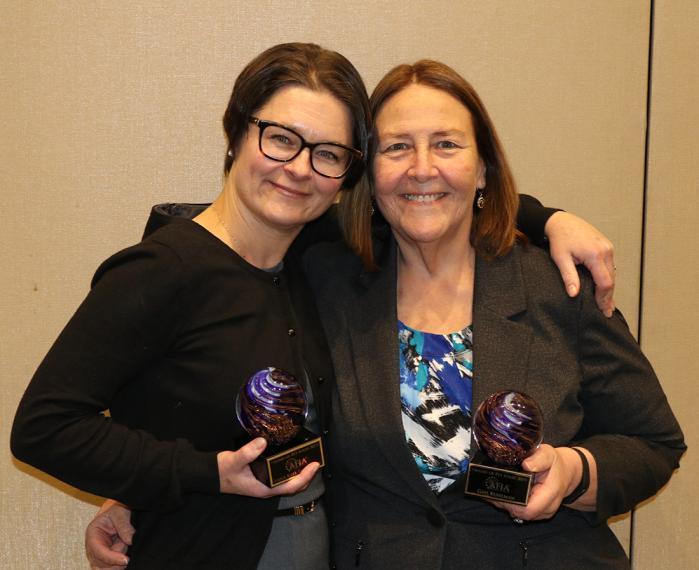 Last week, the American Feed Industry Association presented Prof. Kate Shoveller, with their inaugural Friend of Pet Food Awards. The awards were presented at AFIA's 2020 Pet Food Conference.
Launched this year, the Friend of Pet Food Award recognizes individuals who have made significant contributions to support the growth of the pet food industry. Shoveller is one of the first two recipients of the award.
"Kate is a professional who is shaping the future of the industry," said Scott Baker, AFIA's Pet Food Committee chair, of Trouw Nutrition USA. "She has been instrumental in founding the pet food program at the University of Guelph that is focused on the science of metabolism and nutrition."
"Her years of industry experience benefits the next generation of pet food professionals by helping them understand how nutrition impacts the health and well-being of dogs and cats, and how to apply this knowledge when developing commercial products."
Shoveller joined the Department of Animal Biosciences is 2015. She worked in the pet food industry prior to this helping to develop foods with better availability of protein and energy.
"We are very happy to see Kate's leadership in the pet food sector acknowledged in this way," said Prof. Rene Van Acker, dean of the Ontario Agricultural College. "It has been wonderful to see Kate bring her industry experience and expertise to campus and how she is creating such a positive impact on our students. Her contributions to the industry are far reaching."
More on Shoveller and her research are available below:
Share this page
News Topics