Profs honoured by Soil Science Society of America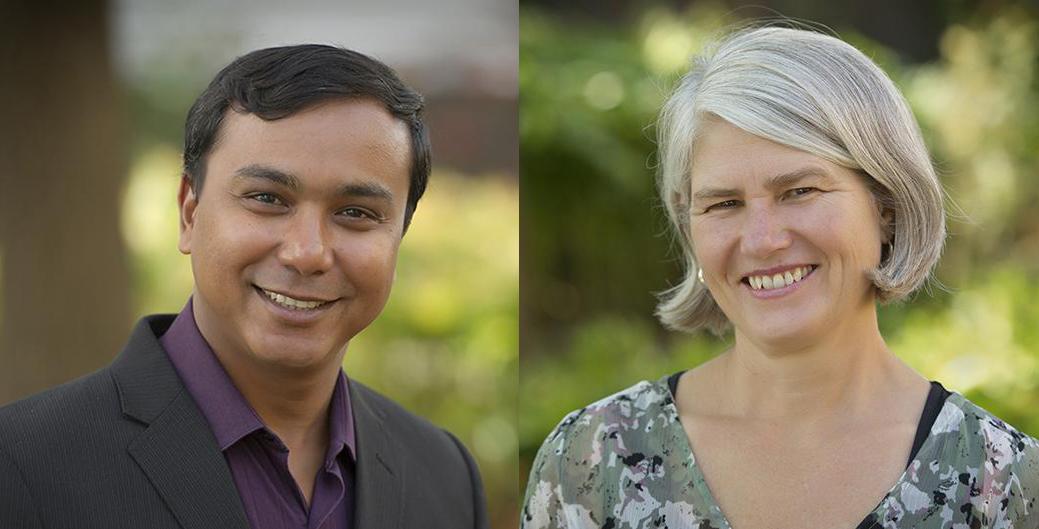 Congratulations to two professors from the School of Environmental Sciences who were honoured by the Soil Science Society of America (SSSA) at the "Soils Across Latitudes" 2018-2019 international soil meeting held January 6-9 in San Diego, California.

Prof. Asim Biswas was awarded the SSSA Early Career Award that is given to an individual who has made an outstanding contribution in soil science within seven years of completing their final degree.

"This is the highest recognition an early career soil scientist can get," says Biswas. "While the award shows the global importance of my research, it will help me strengthen my international connection and network and will provide a different level of space in the international soil science community."

Biswas was also awarded the Soil and Water Management and Conservation Young Scholar Award for outstanding contributions to soil and water management and conservation.
Prof. Claudia Wagner-Riddle was presented the SSSA Fellow, which is the highest recognition given by the SSSA. Each year the recipient is nominated by fellow members of the SSSA based on their professional achievements and meritorious service.
"It is an honour for me to receive the SSSA Fellow award in recognition of research achievements," says Wagner-Riddle. "The award speaks to the quality of the graduate and undergraduate students, post-doctoral fellows and technicians that I have been fortunate to have in my research group over the years".
The SSSA brings together scientific leaders from industry, government agencies, and academic institutions for their international soil meeting each year.
Share this page
News Topics