Researcher receives lifetime achievement award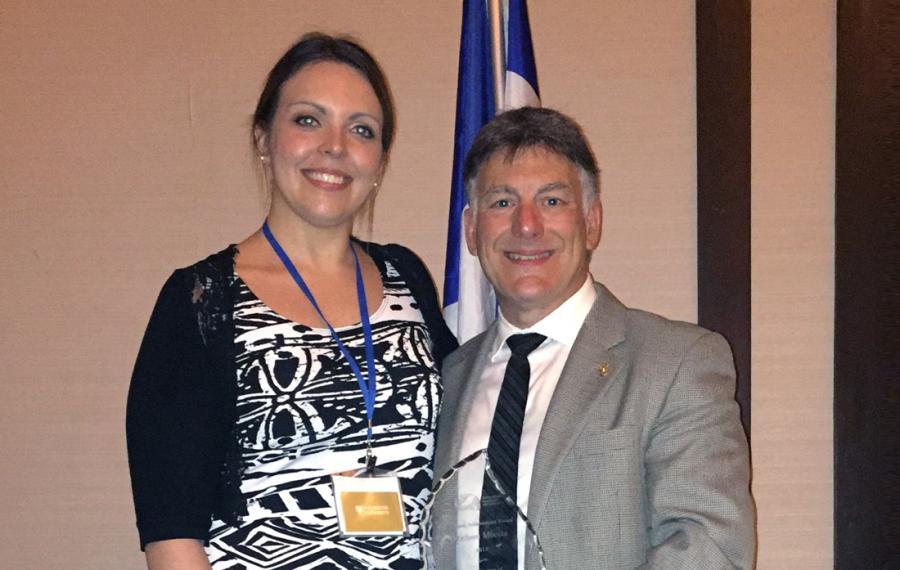 On May 29th, 2018 Rich Moccia, a professor in the animal biosciences department, was presented with the Aquaculture Association of Canada's Lifetime Achievement Award for his research, teaching, industry development and outreach contributions.
Moccia received the award in Quebec City at the Aquaculture Canada 2018 annual conference.
"It was an honour and a privilege for me to receive this award, and to be recognized by a national organization that I have admired and been a member of for much of my own career," he shares.
Moccia has authored over 90 peer-reviewed aquaculture related publications, over 100 technical reports and factsheets and has given hundreds of presentations to a wide variety of industry and community groups. He also spearheaded the development of the ARIO-OMAFRA-University of Guelph's Alma Aquaculture Research Station.
He is also well known in the industry for his mentorship of students. In fact, he has supported Aquaculture Association of Canada student scholarships for outstanding conference presentations for the last 20 years.
"As a young student, I was motivated by the prospect of being able to help feed the world by managing the oceans and freshwaters of the planet," explains Moccia. "I began working with the aquaculture sector 40 years ago, and have been motivated ever since by the pioneering and friendly spirit of everyone involved in the industry."
When receiving the award, he focused his remarks on sharing advice with the younger generation of industry:
"In aquaculture, whatever path you take, you never know where it's going to end up or what kind of challenges you'll face. My advice to young people would be to take every chance, take risks, and pursue a pathway that will fuel your passion. If you do that, you will never go wrong."
A full announcement is posted on the Aquaculture Association of Canada website.
Share this page
News Topics